A high school is a place full of love, fights, studies, and many more things which make your life happen. It's one of those memorable experiences you remember your whole life. At some point in their lives, everyone has a high school crush or a relationship they remember.
Its hard for all high school relations to carry on and continue afterward. Heart Shot is an example of high school love that faces many problems and difficulties along its way. Netflix's short film Heart Shot is releasing on February 17, 2022, and let us find out if you should stream it or skip it.
What is Movie About
The movie is about a high school romance between two senior girls named Nikki and Samantha who meet each other and fall in love. Nikki is a new girl in town who has come for her senior year. After Samantha and Nikki meet, they feel a special connection between each other, and Samantha becomes glad as she has found someone to spend her time with finally and has someone who reciprocates her feelings.
Its very common in movies where you see the problem between two lovers due to their past. In Heart shot, Nikki's past comes back to her present jolly life and threatens her that everything she ever deemed loving will be destroyed. The movie focuses on whether the two lovers can hold on to each other and get past these difficulties caused by a third person or will they give in to the fights and lose each other.
Watch It or Skip It
Heart Shot is a short film that will run for around 19 minutes, with the plot of the movie being something relatable to most of the high school students and also supporting the LGBTQ community, its fair to say that its worth it to spend 20 minutes of your time to watch this love story.
Cast
Elena Heuzéand Nia Sondaya is the short film's two high school lesbian lovers. In real life, Elena is a queer, androgynous actor. She moved to Los Angeles to study psychology and pursue her acting career. Nia, on the other hand, is an actress and model. She has worked with a wide variety of artists like Sam Shepard and August Wilson. With both being great actors, the short film will perform well.
Release And Streaming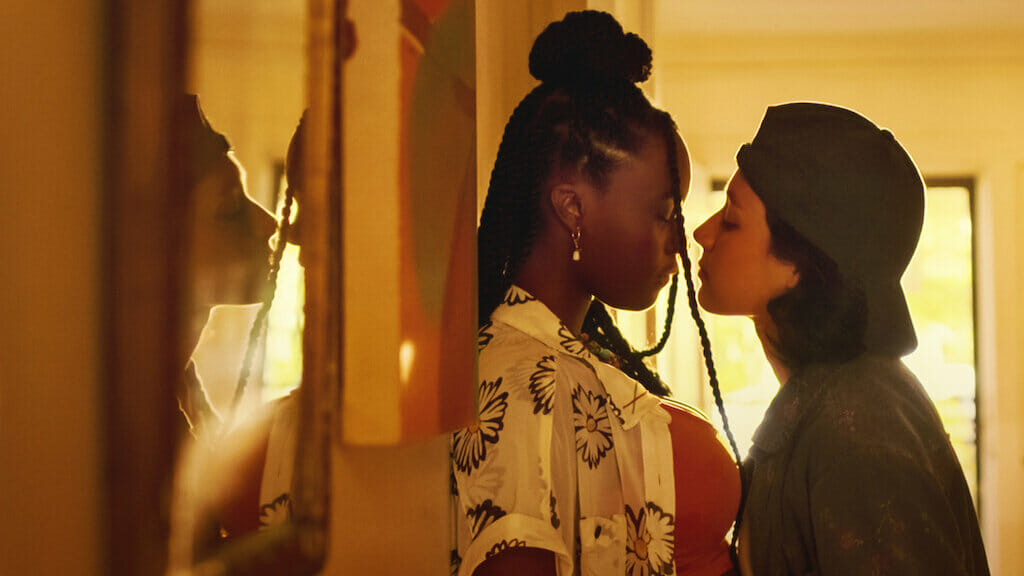 The short film Heart Shot will be released on February 17, 2022, on Netflix. The short film runs for 19 minutes and will only be available on this platform, not other platforms. Currently, there is no trailer or teaser for this film released anywhere except a short clip about the two girls talking to each other about their past years, how they are glad to find each other, and how they make each other happy.