The movie is a redefined version of the 90's teen rom-com. She's All That, which initially had Freddie Prince Jr. and Rachael Leigh Cook as leads, was consecutively adapted from 1913 George Bernard Shaw's stage play Pygmalion and 1964 Audrey Hepburn starrer My Fair Lady.
Possible Release Date
If the second installment is on the cards, the predicted time for its release can be somewhere around the same time, i.e., the summer of the subsequent year. Netfilx usually keeps a year-long gap between the sequels of its original movies. Still, this certainity for He's All That 2 cannot be confirmed as of now, atleast till the time Netflix makes any official announcement.
What's the Story?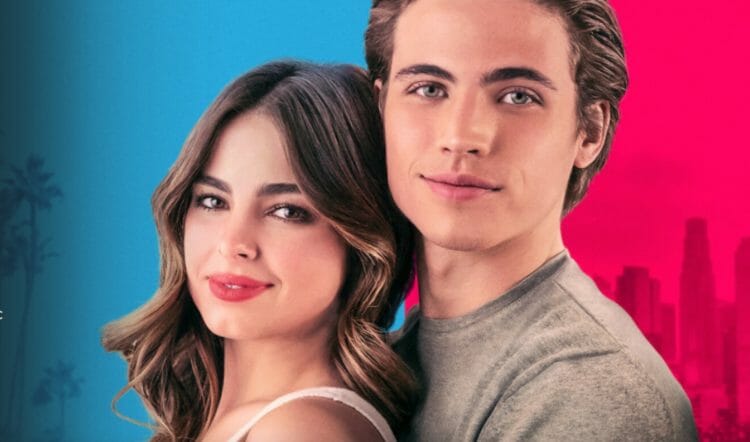 The story revolves around famous high school beauty influencer Padgett Sawyer (Addison Rae), who is a social media personage with an immense following and is committed to a popular hot pop star Jordan Van Draanen (Peyton Meyer). But things turn around when she discovers him cheating on her and thus, goes viral for all the unwanted reasons.
To get her lost reputation back and take vengeance from Jordan, she bets to give her nebbish classmate Cameron (Tanner Buchanan) the classy high school makeover and transform him into a prom king material. But fate has different plans for her altogether! She begins to fall for Cameron in real life, and things begin to complicate. She then realizes that no one is quite who they show on social media, least of all herself.
Meet the Cast
The latest reimagined tale cast comprises tiktok sensation Addison Rae as the protagonist Padgett Sawyer, the role influenced by Freddie Prinze Jr in the prequel as Zackary Sil, and Cobra Kai's star Tanner Buchanan essaying the role of Cameron Kweller. The reboot also marks the comeback of Rachael Leigh Cook as the mother of the female lead potrayed by Addison Rae.
Other stars include Madison Pettis, Matthew Lillard, Annie Jacob, Myra Molloy, Petyon Meyer, and Isabella Crovetti. The movie is directed by Mark Waters ( Mean Girls, Freaky Friday) and a screenplay by R. Lee Fleming Jr.
Any Chances for Part 2?
He's All That is hoped to be a big acquisition because of the famous tiktok star Addison Rae marking her debut through the film, which is expected to attract an audience, especially her big fan army, who would flock to Netfilx to watch her major motion picture. Also, the cameo of Rachael Leigh Cook gives this remake a little more reliability with fans of the original She's All That, who may give it a watch knowing she's in the plot.
But till now, no confirmation has been made for the He's All That 2 by Netflix. Going with recent reviews from the audience that have given it a score of 29%, the sequel seems unlikely. However, since the movie has done fairly well in terms of viewership, Netflix could consider investing in its second part due to its popularity.