A kids movie that is funny, entertaining, warms viewers' hearts and is well-loved by adults? It's got to be Hotel Transylvania. With everlasting impact on pop culture and goth enthusiasts alike, SONY's Hotel Transylvania movie series is a fiery watch for people of all ages. The movie franchise revolves around the lives of Count Dracula and his beloved vampire daughter Mavis as they run a retreat for monsters to take a break from appalling humans. However, Dracula is very protective about his daughter and constantly reminds her of the dangers of the human world, and he doesn't want her to leave his company.
For Mavis's 118th birthday celebration, Dracula decides to hold a party where he invites a few of his monster friends like Frankenstein and his wife Eunice, the Invisible Man Griffin, the Mummy named Murray and a werewolf couple Wayne and Wanda, among others. This is where another one of the main characters, a human named Jonathan, enters the story. Dracula has a tough time letting his daughter explore the unknown and scary world, and like all parents, it is difficult for him to learn to let go of Mavis.
Expected Release Date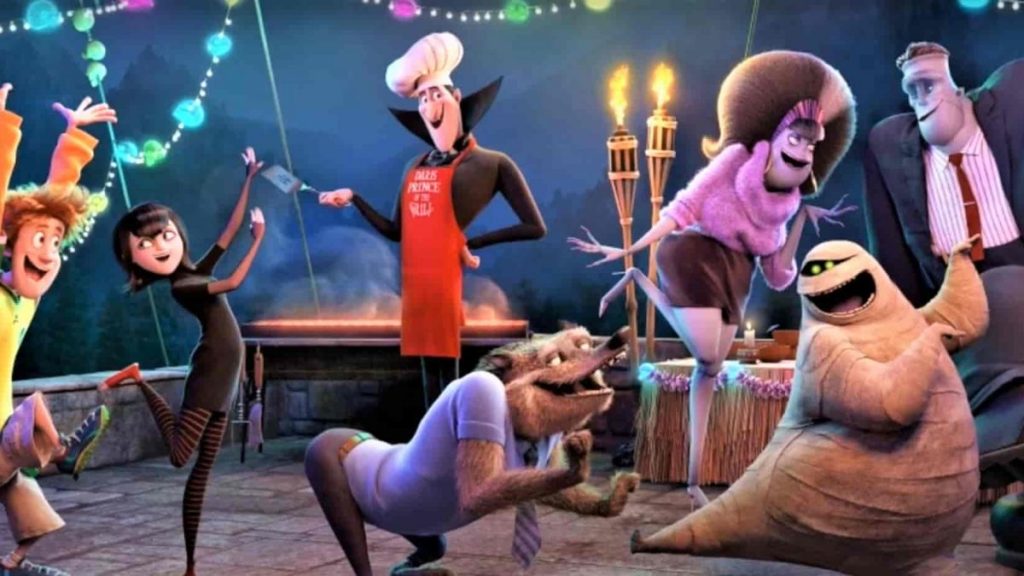 Hotel Transylvania 4, titled Transformania, was expected to hit theatres on 23rd July 2021 in the United States and the UK and was later delayed to October. But, SONY decided to reconsider this decision as Covid-19's new and highly contagious delta variant has caused a significant surge in cases. This might mean that the fourth and installation in the Hotel Transylvania franchise might move to stream services instead of a theatre only release.
Expected Cast and Characters
The new movie will have talented and established actors portraying their prime voice acting capabilities. Most of the old cast will be returning, which includes Selena Gomez as the voice of Mavis, Count Dracula's beloved yet strong daughter; Andy Samberg as Johnny Loughran, a human married to Mavis; Kathryn Hahn as Ericka Van Helsing, once a monster hater but now Dracula's wife; Jim Gaffigan as Professor Abraham Van Helsing, a mighty monster hunter and Drac's archfoe.
And Steve Buscemi as Wayne, a friend of Dracula who is also a werewolf; David Spade as Griffin, another friend who is commonly referred to as the Invisible Man and Keegan-Michael Key as Murray, the Mummy. Adam Sandler will not be returning to his role as the voice of Count Dracula, a vampire and one of the main characters who marry a human. Brian Hull will take up the vacant role.
Expected Storyline
The final movie in the hilarious Hotel Transylvania series, Hotel Transylvania: Transformania, follows the third part titled Hotel Transylvania: Summer Vacation. After Van Helsing's enigmatic innovation called the "Monsterification Ray" turns erratic unexpectedly, everything transpires in the opposite direction. Count Dracula and his monster friends, the Drac Pack, have been turned into humans and Johnny, a human, has turned into a monster. The monsters are stripped of their unique abilities, and consequently, Johnny has gained some.
The group rushes across the globe trudging through numerous adventures before their mismatched positions become permanent.
Is a Trailer out?
Thankfully, we have some good news! The official trailer for the last movie Hotel Transylvania: Transformania, has been released, and fans can take a delightful glimpse of what's to come and get excited about the Drac Pack's hilarious escapades.