It's no secret that pop singer Britney Spears has struggled with personal and legal issues for most of her career. The reality of Spears' lack of rights is being exposed in the media amid the growing #FreeBritney movement. With Britney vs. Spears, a documentary produced by journalist Jenny Eliscu and filmmaker Erin Lee Carr, Netflix has entered the fray. Eliscu and Carr speak with several people who were close to Spears and were part of her inner group.
How and Where to Watch Britney VS Spears?
"Britney vs. Spears" is currently available on Netflix to watch. The streaming service's monthly subscriptions start at around $9. Netflix's basic subscription allows the viewers to watch one device at a time. Netflix's huge selection of movies, TV episodes, and original series is in standard definition. The fans may also subscribe to Netflix's regular plan for $14 and stream on two devices at once if they want to watch the documentary in high definition.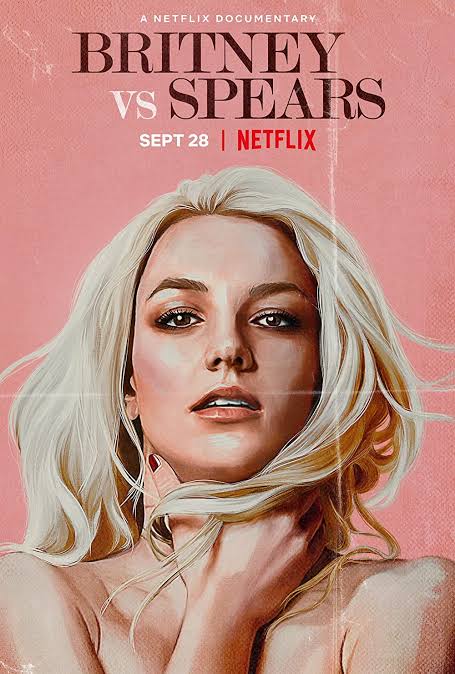 Britney Spears' legal struggles have recently been featured in several documentaries. Netflix's premium package may appeal to families with several screens and those seeking the finest viewing experience. This plan costs $18 per month and allows you up to 4K HDR streaming and four simultaneous streams.
All the Hulu subscribers can watch "Framing Britney Spears," which was a part of "The New York Times Presents" series. "Controlling Britney Spears" is another follow-up documentary about Spears' conservatorship, which is also available to watch on Hulu. Hulu's ad-supported streaming subscriptions start at $6 per month, but costs will rise by $1 in October.
About Britney VS Spears!
"Britney vs Spears" launched exclusively on Netflix on September 28, 2021. The film was broadcasted one day before the following hearing in Britney Spears' conservatorship lawsuit. Jamie Spears, Spears' father, has partial control over certain of Britney's monetary and personal assets as an outcome of the controversial conservatorship. Spears requested in June that her conservatorship should be discontinued by the court.
All Britney Spears fans who are against the legal deal formed the famous hashtag called the "#FreeBritney" movement and boycotted it outside the courthouse during previous court trials. Many of the iconic pop singer's admirers instantly joined the effort. The movement grew so quickly and became so well-known that prominent shows like Saturday Night Live leaped at the chance to mock Spears in a masterclass comedy in which Chloe Fineman as Spears conducts a class on living alone.
The New York Times released a documentary titled Framing Britney Spears in response to the initiative. Not to be outdone, on September 28, Netflix released its own Britney documentary, Britney vs. Spears, to excellent reviews. Erin Lee Carr's documentary analyses Britney Spears' conservatorship and the court lawsuit that could set an end to the case. Care has also previously directed the Netflix documentary "How to Fix a Drug Scandal," which was released in the year 2020.
"Britney VS Spears" on Netflix follows "Framing Britney Spears," which was another recent documentary about the 39-year-old pop star's lawful difficulties. In February, The streaming platform Hulu also released "Framing Britney Spears." On September 24, a follow-up named "Controlling Britney Spears" was also released.