Yes, there are several post-credits scenes in "Lightyear."
The movie "Lightyear," which is currently showing in theatres all around the country, states in its opening scrawl was intended to be the movie that Andy from the "Toy Story" franchise saw as a kid that inspired him to want a Buzz Lightyear toy.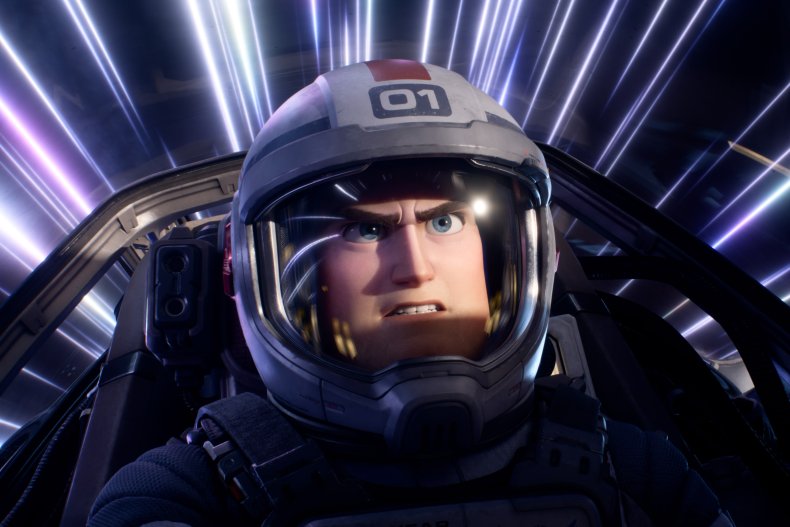 Following Buzz Lightyear, the human Space Ranger, as he makes an effort to make up for an error that has left him and his shipmates stranded on a mysterious planet far from Earth, the movie centers on Buzz Lightyear. Unfortunately, Buzz refuses to slow down long enough to realize what he is missing because he is too focused on finishing his task.
Buzz overcomes Zurg, aids in saving his new planet, and is given the responsibility of commanding a new squad of Space Rangers after traversing time and space and learning to trust others. When the credits start to roll, though, not everything is over.
Lightyear has three post-credits scenes!
Three post-credits scenes are included in "Lightyear." The first two sequences are like post-credits tags that have appeared in other Pixar movies; they continue jokes that were started in earlier portions of the movie. The third scene, which appears after the final credits, is brief but more overtly implies that Buzz and Zurg's narrative isn't over. Contrary to what audiences initially believed, Zurg is not completely dead.
Regarding the last "Easter egg," director Angus MacLane commented, "I don't think you'd want that to be the end of Zurg." "While implying that the adventure will continue, you want the film to be self-contained. That's really how the story ends for both the good guy and the bad guy. Zurg seeks retribution, while Buzz wants to salvage the day with the group.
The clip showing that Zurg lived was not initially intended as a post-credits tag, according to producer Galyn Susman. The component once formed a significant part of the movie's major plot.
Will there be a Lightyear sequel?
It's too soon to answer that question; it may depend on how the movie performs at the box office, but it certainly seems like Lightyear is preparing for one. The true adventures can finally begin now that all of the key characters have learned their lessons about self-assurance, cooperation, and living in the moment—and not because Zurg is still out there.
There is a sense that their real tale is only getting started when Buzz, Izzy, Mo, and Darby launch off on their first mission as newly empowered Space Rangers.
However, they soon understood that "everyone is going to [ask] are you making a sequel?" Susman stated, "And we just couldn't deal with that concept there and then. We need to get rid of this since we won't start shouting "sequel!" in the middle of our film, it was said.
Therefore, MacLane continued, "We simply kept pushing it further back and further back."
Susman continued, "Until it left me movie.
The fact that post-credits scenes are included is another justification mentioned by MacLane: "People can't stomach looking at the number of people it actually takes to make a movie." Additionally, post-credits sequences will prevent the streamer from minimizing the screen during the credits in order to propose what the viewer should watch next in the Disney+ era. Until the end of the bonus sequences, at least.
When questioned about whether the post-credits scenes in the movie Andy saw in 1995 were odd, MacLane fessed up: "We weren't particularly rigid with the norms of the movies of the era.
MacLane continued, "I believe [this movie] was made in 1986, and Andy viewed it on tape. He received the toy in 1995 because it was based on a TV program that was airing at the time and that he was eager to watch because it was a spinoff of a well-liked sci-fi film.
Is lightyear a sequel or prequel to buzz lightyear of the star command?
MacLane explains to Polygon that Lightyear is unrelated to the 2000 animated series Buzz Lightyear of Star Command and the film that introduced it. He contrasts those programs with the non-canon Star Wars animated series Ewoks and Droids from the 1980s, which also draws inspiration from the Star Wars mythos but doesn't follow the same timeline as the Star Wars films.
Because that plot focuses far more on the conflict with Zurg, he and others at Disney don't need to connect any prospective Lightyear spinoffs to it. For upcoming Lightyear sequels, which might go to infinity and beyond, he is free to set his own trajectory.
Any number of formats could be used for a Lightyear prequel or sequel. Disney has increased its efforts to produce TV spinoffs of Pixar films with the debut of Disney Plus, including the Up-related shorts series Dug Days, the micro-shorts collection Pixar Popcorn, and the full-fledged Monsters, Inc. sequel series Monsters at Work
A Pixar original TV series and a Cars TV series are both in development. Buzz and his Rangers travel from planet to planet, experiencing new life and new civilizations, bravely going where, etc., etc., you get the idea. The finale of Lightyear seems especially well suited for a space-series approach.
But considering Pixar's propensity to franchise its more popular films—four Toy Story films, three Cars films, and spinoffs for The Incredibles, Finding Nemo, and Monsters, Inc.—Lightyear might as well be planning a live-action sequel. Its conclusion could involve one significant rematch with Zurg or a number of encounters over time.
Since Buzz no longer had the power source Zurg was seeking, and it is unclear what Zurg would precisely want with Buzz at this point. Maybe the plot just changes to "Space Rangers struggle to stop Zurg from obtaining his ideal power source from a variety of various colonies and alien civilizations."
Or perhaps, like Buzz, Zurg decides to live in the here and now and devote all of his attention to becoming the authoritarian warlord and emperor that he was in the animated series.