With 'Get Out' being a well-made horror movie that received such good reviews and criticism from its viewers, Jordan Peele has returned to make his audience scared and disturbed with another one of his horror movies.
Jordan Peele's new horror movie 'Nope,' which is set to be released in the coming year, has got an early Super Bowl trailer, making the viewers ask many questions and leaving them in awe. With such great reviews and comments on the trailer, let's find out about Jordan Peele's Super Bowl' Nope' trailers release and what the fans speculate about.
Summary of the Trailer 
The trailer starts with Keke Palmer describing her well-trained horses with Daniel Kaluuya in the background. Next, Keke Is seen dancing to her record player while sipping on some alcohol, and Daniel is seen outside with the horse enjoying the peace. Its all fine until suddenly a mysterious black object appears in the sky, which makes the horse agitated and the lights and music dim and non-function in a matter of seconds.
What is even creepier is the different aspects Peele uses in his movies. For example, at one point in the trailer, we see a person on their bike with a reflective helmet recording something to someone whose face seems burned and covered by a piece of cloth.
He also shows various other scary elements like small weird and disturbing dolls, a very weird worn out and alien-like hand reaching out to a baby, and a small alien-like object approaching a person. The trailer then ends with Keke running from the mysterious UFO-like machine but gets sucked into it instead.
What are the Fans Speculating
People love to wonder, and Jordan Peele's new movie 'Nope' has got them wondering and getting creative. With the trailer released on February 13, 2022, which aired during the Super Bowl LVI, the fans have already begun to relate the movie a bit to the name and started taking the title of the film as a hint.
With many fans thinking that 'Nope' is an acronym for "Not Of Planet Earth," people have begun to lose their minds and consider that one of the great reveals in the movie. Even if this is not the case, people already know that Jordan Peele's movies never fail to amaze them and that there will surely be suspense waiting for them, and every moment of the film will keep their eyes glued to the screen.
Cast
Daniel Kaluuya and Keke palmer are the two main characters of Peele's story. They are a part of the Haywood family and both work at a horse ranch in Hollywood. They both are the main attraction of the story and are always seen running away from the dark, mysterious entity in the trailer. 
Brandon Perea is also a part of the movie previously seen in 'The OA.' Apart from these characters, there are also many supporting artists like Steven Yeun and Terry Notary.
Release Date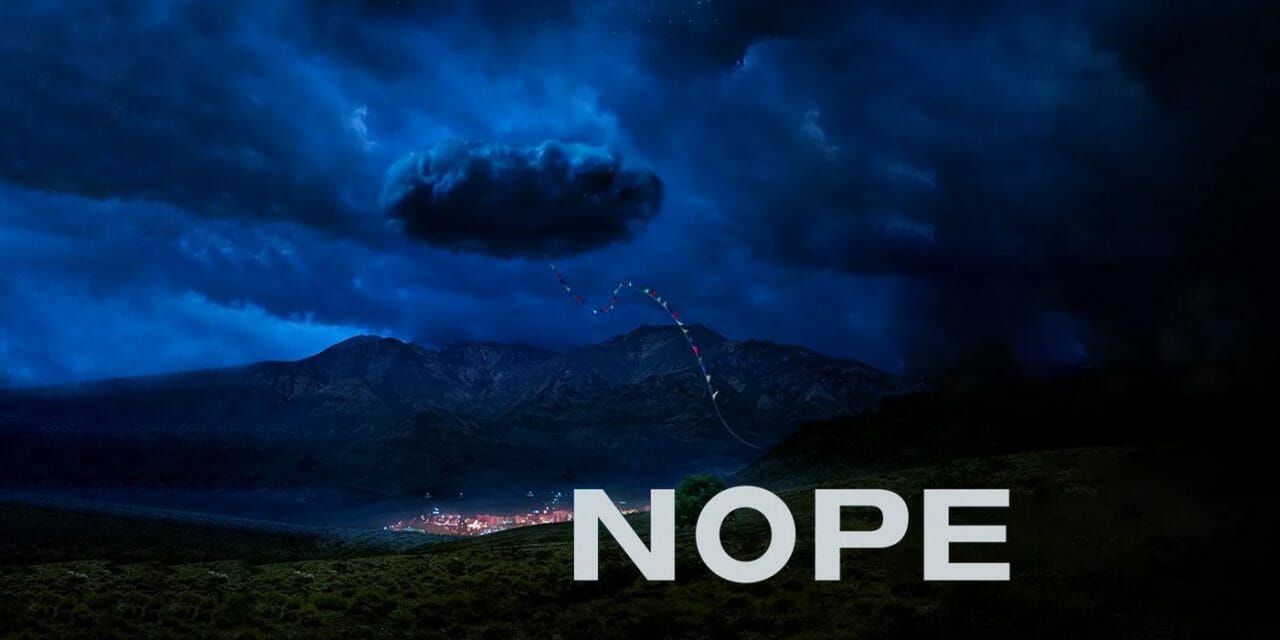 The movie recently got its trailer aired on the Super Bowl LVI, and the trailer dropped off on YouTube on February 13, 2022, which has over 6.5 million views already.
The exciting horror movie by Jordan Peele and Universal Pictures is set to be released on July 22, 2022; until then, the fans will surely come up with new theories, and we might also end up seeing some new teasers or a second trailer for the movie. So stay tuned for the movie, and don't say nope for 'Nope.'