Killers of The Flower Moon is an upcoming American crime drama movie. Directed by Martin Scorsese, the film is based on David Grann's best-selling novel 'Killers of the Flower Moon: The Osage Murders and the Birth of the FBI.' The book was published in 2017 and topped the charts of the best nonfiction novel of the year. The film's story is about a series of murders committed in Oklahoma in the 1920s. After oil was found in the tribal land, the murders took place in the Osage.
The film stars some of the favorite actors of the audience, which makes the film one of the most awaited movies of the year. Furthermore, the book, which served as the inspiration for the film, is also widely acclaimed by the readers. So, the expectations for the film are high, and so is the fans' excitement. Whether or not the movie's creators did a good job will be proved when the movie premieres, which will happen very soon. Killers of the Flower Moon is scheduled to be released in the month of November 2022 in the United States of America.
Where To Watch Killers Of The Flower Moon?
The distribution rights of The Killers of the Flower Moon lie with Paramount Pictures and Apple TV+. Paramount Pictures will theatrically release the movie in November. The film will also air on Apple TV+. In addition, viewers with a subscription can stream the film on the OTT platform. It will premiere on Apple TV plus soon after its release in cinemas. The filming of the movie wrapped up on 1 October 2021.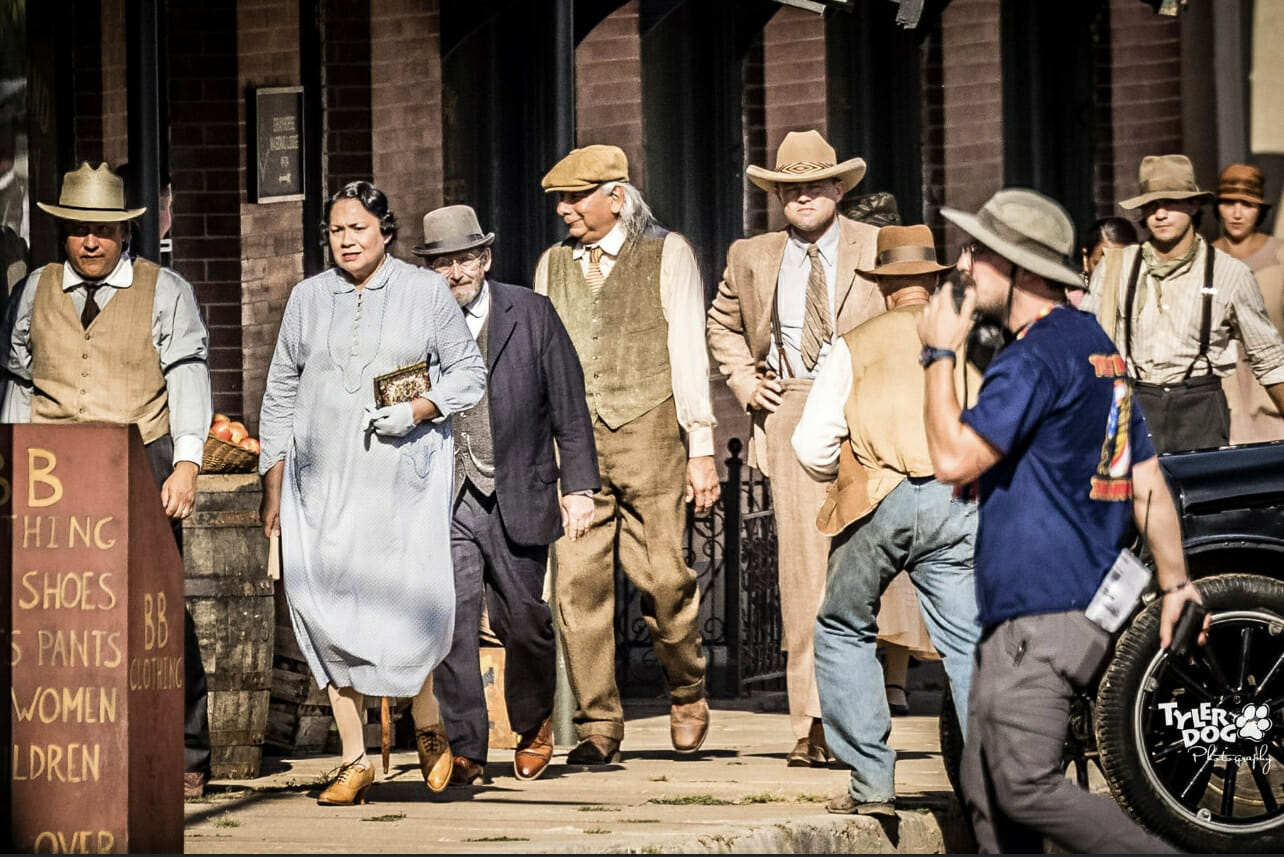 Killers Of The Flower Moon: Cast
The cast of Killers of the Flower Moon is star-studded. It is indeed intriguing for the fans and enough to make them watch the movie even if they are not interested in the plot. However, the film has a strong base for action in the form of David's best-selling novel.
Leonardo DiCaprio will play the lead role in the movie. The Titanic star will portray the role of Ernest Burkhart, who lives in Osage town along with his family before the murders. Leonardo will be seen working alongside Robert De Niro and Lily Gladstone. Lily will play the role of Ernest's wife, Mollie Burkhart. Robert will feature as William Hale, a Cattleman in the Osage Nation. Jesse Plemons plays the role of Tom White, the law officer responsible for solving the case of the Oklahoma murders.
Tantoo Cardinal portrays the role of Lizzie Q. Cara Jade Myers features as Anna Brown, JaNae Collins as Reta, Jillian Dion as Minnie, William Belleau as Henry Roan, Louis Cancelmi as Kelsie Morrison, Jason Isbell as Bill Smith, Sturgill Simpson as Henry Grammer, Tatanka Means as John Wren, Michael Abbott Jr as Frank Smith, Pat Healy as John Burger, Scott Shepherd as Byran Burkhart, Gary Basaraba as William Burns, Steve Eastin as Judge Pollock, and Brendan Fraser as W.S. Hamilton.