Henderson Wade (previously seen in Riverdale) and Tatyana Ali (previously seen in The Fresh Prince of Bel-Air) are in A Picture Perfect Holiday. The movie is a romantic comedy and is based in a cozy town. And from the description of the town itself tells us that it is a romantic story. The movie is the second installment of It's a Wonderful Lifetime.
A Picture Perfect Holiday is directed by J.E. Logan and written by Anna White. It was released on November 13, 2021, in the US. Wholesome Movies and Hybrid are the production companies of A Picture Perfect Holiday.
Is A Picture Perfect Holiday Worth Watching or Not?
In the movie, Tatyana Ali is seen playing the role of Gaby. She plans to be a part of a popular fashion magazine. But, her portfolio lacks the expertise. In order to make things right, her editor (played by Dina Meyer) sends her to Pine Falls for Christmas Photography. This is the place where photographers learn various things related to photography, like investing their souls and emotions.
Things change when she finds out that the place where she has to stay was double rented. She had to share it with Sean (played by Henderson Wade). He is also there for photography, but he is more creative than her. He just loves Christmas and shoots for various films. They both are totally different. Will they get along?
The movie will remind some of various romantic comedy movies related to various holiday sorts. So, people know what they'll be watching in this movie.
The role of best friends of Sean and Gaby is played by Paula Andrea Placido and Rivkah Reyes. Both have played their roles very well and have definitely stolen the screen space.
Tatyana Ali will be absolutely loved by the audiences in this movie. Ali is a familiar face for Lifetime movies and she is fun to watch. Her pairing with Henderson Wade makes A Picture Perfect Holiday a great watch for this festival season. The movie is a perfect watch with Christmas approaching and makes one of the best Lifetime's movies on Christmas. So, you should definitely WATCH it.
Where to Watch/Stream A Picture Perfect Holiday?
A Picture Perfect Holiday was released on Lifetime at 8:00 p.m. ET or 5:00 p.m. PT on November 13, 2021. Lifetime channel is available on various channel finders like AT&T U-verse, Verizon Fios, Comcast Xfinity, Optimum, Altice, DirecTV, and Spectrum.
Those who don't have a cable connection can watch it on FuboTV (which offers a 7 day free trial), Philo (also offers a 7 day free trial period) and Sling.
Is There A Sequel Planned to A Picture Perfect Holiday?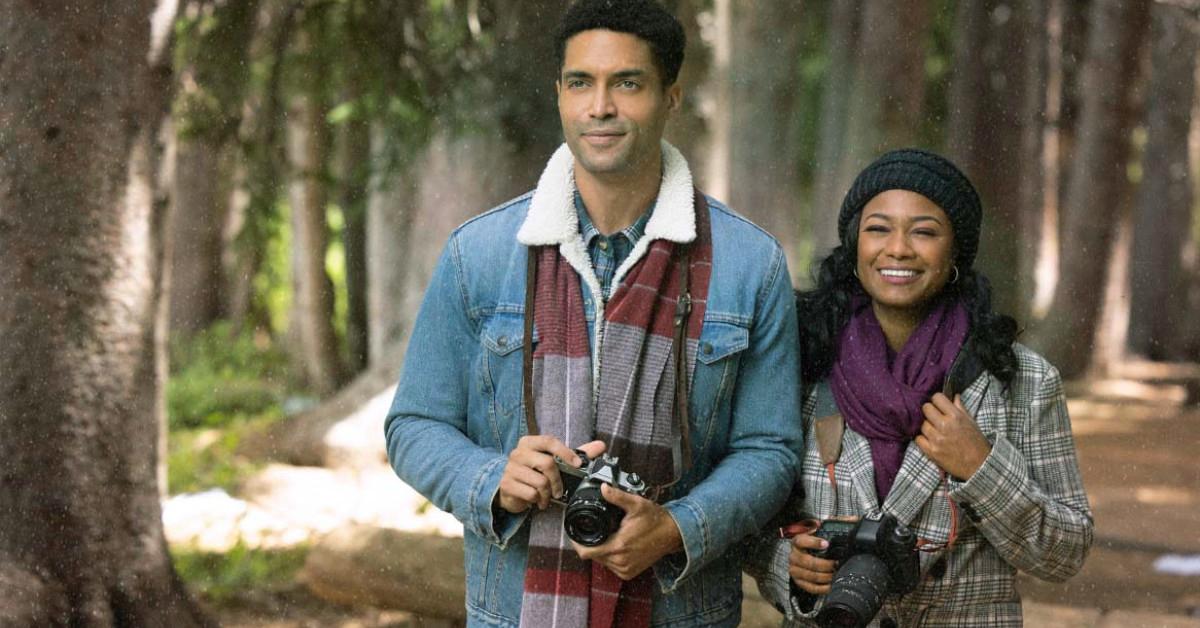 There has been no news regarding the sequel to A Picture Perfect Holiday. It would be too early to expect so.
Similar Movies like A Picture Perfect Holiday
If you like A Picture Perfect Holiday, then you can also watch Blending Christmas, Holiday in Santa Fe, Christmas Time Is Here, Merry Switchmas, The Christmas Basket, One December Night and A Christmas Wish.