A heart-wrenching story by the lifetime movie is the film named Torn From the arms. It is a movie that makes you go through real-life emotions in such a beautiful way that it will surely attract you. Before reading the review, one thing is for sure that it definitely has many things to present to its fans. 
Release Date of the Film Set by the Makers 
Torn from Her Arms is set to premiere on October 30, 2021, at 8 c on Lifetime, which is a Saturday making your weekend full of heartfelt emotions. The story it flows into will make you remember some beautiful emotions too. The producer of the film is Ozy Media and Motion Picture Corporation of America. Alan Jonsson Gavica is the movie director, with a script written beautifully by Tawnya Bhattacharya and Ali Laventhol. 
Cast Members in the Film
Fatima Molina plays the role of mother Cindy, Gloria Reuben would be playing the journalist, Judy Reyes would be the Texas lawyer, the child actor playing the role of daughter is Camila Nuñez. With other supporting roles in the film done by Julian Sedgwick, Vicky Araico, Lisa Owen, and Kerry Ardra.
This marks the brilliant starcast of the movie who have delivered their best performance to make you feel the mother and daughter's emotions. Even the child actor has done a brilliant job of portraying the character.
What is the Story About?
The story follows the story of a mother and daughter duo who get separated at the US border by the army and yearn for each other. The movie 'Torn from Her Arms' is said to be based on actual events that take place at the US border in a crisis situation. The movie paves its way to the story of the mother and daughter who try to escape from the crisis situation but get separated.
Judy Reyes portrays the role of Thelma Garcia, seen in the role of Texas Immigration lawyer who works really hard to reunite this mother-daughter duo. In contrast, Gloria Reuben would be seen as journalist reporter, Ginger Thompson, who would cover the story and make headlines out of it.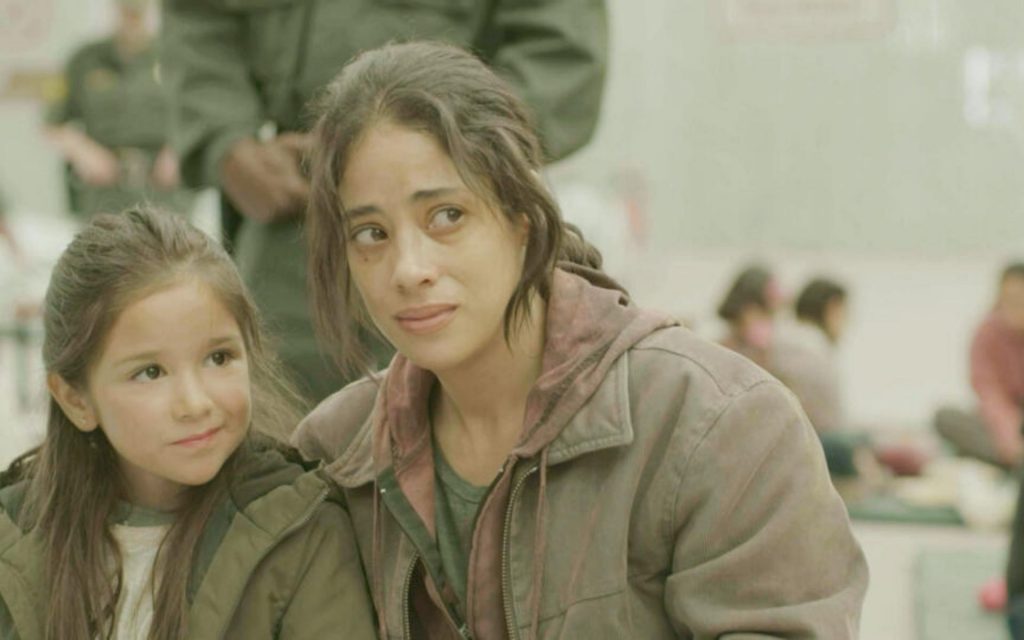 'Torn From Her Arms' follows the lives of Cindy Madrid, the mother, and her six-year-old daughter, Ximena. They, while escaping from the arms of violence in El Salvador, reach the States. At the same time, a problem awaits them, leading to their separation due to strict border rules in the Administration's Zero Tolerance Policies. 
Review Regarding the Film
The movie is still not available this no reviews till now, but the story only feels that it would be amazing. Even the star cast makes you believe that they will bring out the best from the script; thus no need to worry. Just wait and watch the movie as soon as possible. It is not far away now, and a little wait will make you closer to this movie.