A Christmas holiday romance movie is not a new thing. What makes Under the Christmas Tree special is its two female leads. Lifetime has ventured on its first LGBTQ+ stories with this movie. The movie follows two women going on with their lives but crossing paths and falling in love with each other.
The movie was released on Lifetime on December 19, 2021, and is available to watch on their website. You can decide to watch this movie or not after reading this article.
Synopsis in Brief
Under the Christmas Tree is the story of Alma and Charlie. Alma is working in the marketing department, and she is an expert at her job. Charlie is on a mission to find the perfect tree for Maine Governor's Holiday Celebration. Charlie finds the perfect tree she is looking for in Alma's yard. This is when the conflict started between these two women.
Alma is an old soul who believes strongly in values, traditions, and Christmas. When Charlie comes to take away her precious tree, she stands against it. Even though Alma's parents do not have any problem with letting go of the tree, Alma is not able to do so.
How are the Performances?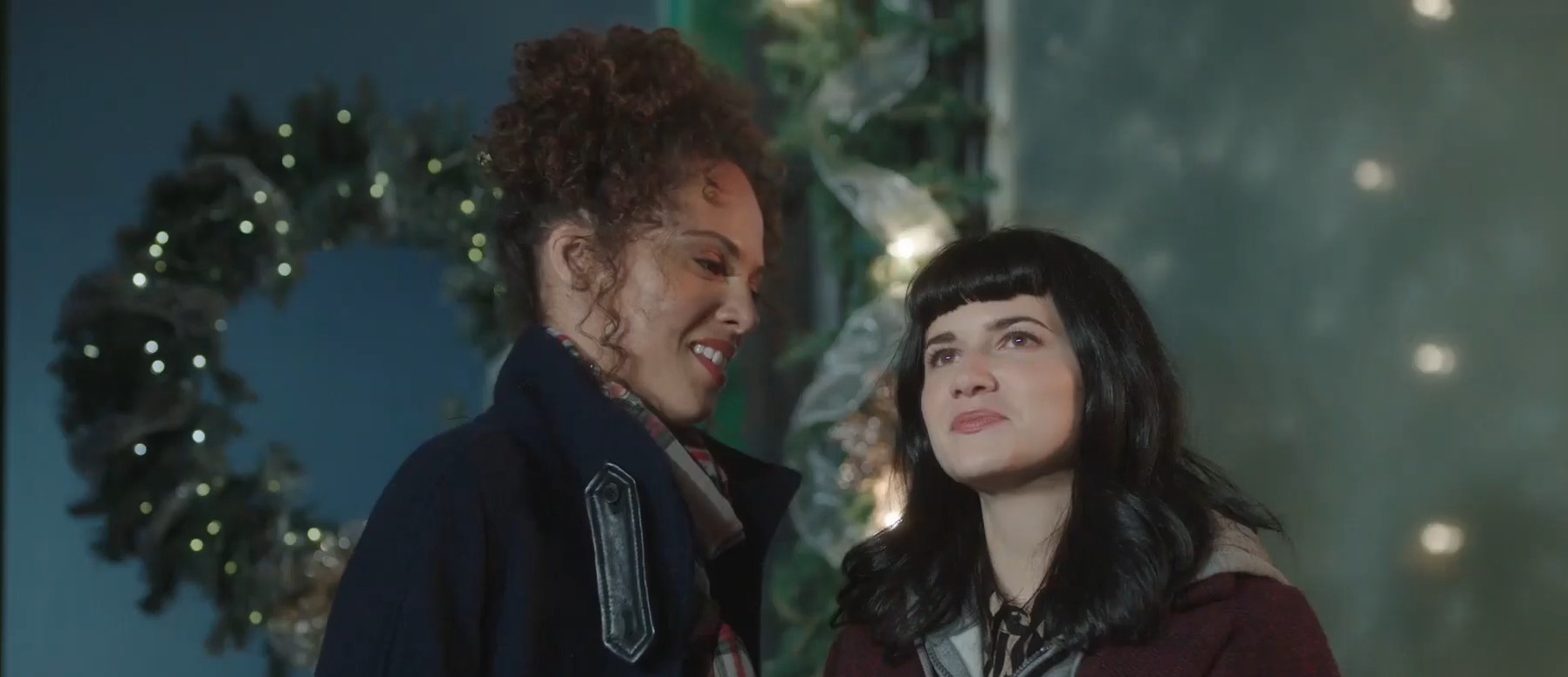 Under The Christmas stars Elise Bauman as Alma Beltran, Tattiawna Jones as Charlie Freemont, Shawn Ahmed as Roha, Sonia Dhillon Tully as Sona, Connie Manfredi and Ricki Lake. There are a lot of great performances in this movie.
Alma and Charlie's characters are important to the queer community because this movie celebrates the holiday season and the warmth Christmas brings. It celebrates the queer community and their love, which has been treated not the same as every other relationship. 
What are the Highlights?
As already said, the main leads highlight the story of how these two strong-minded women navigate through this problem and slowly start liking each other. Alma's parents' support towards her and straight to point plot make this movie worth watching.
The movie talks about the difficulty of being a lesbian and being in love. It does not have extra drama to make the movie 'relatable,' which is the best part of the movie. These characters are really easy to connect with, and you will see yourself rooting for each other. 
Is it a Cliché?
Sure, it's not the first Christmas romance movie, but who doesn't like a light-hearted romance. The new modern-day lesbian couple alongside the classic holiday movie will give you all the feels you want and need this Christmas.
Where to Watch it?
The movie has premiered on the Lifetime channel on December 19, 2021, at 8/7c. If you want to stream the movie this holiday, visit the official website of Lifetime. A healthy relationship building between two youthful females who are confused and scared of new developments gives a realistic view of this relationship.
All one can say for sure is that this movie will surely warm your heart. A classic movie with modern lives! Who doesn't love it? Go watch it, and you won't regret it.