Love Like the Falling Petals will soon release on March 24, 2022. It is an upcoming romance movie with a hint of tragedy. The film is based on Uyama Keisuke's novel, My Lover, Like Cherry Blossoms. The Japanese romantic drama movie, Love Like the Falling Petals is directed by Fukagawa Yoshihiro.
The screenwriters of this movie are Uyama Keisuke and Yoshida Tomoko. It is going to be a tear-jerker, as per the premise which runs through the heart-wrenching novel that it adapts. With its release, the movie will be yet another significant release in the catalog of Spring 2022 romantic drama on the streamer, Netflix. Togo Studios has supported the production of this movie. If you are waiting for its release, the following details will help you out.
When Will Love Like the Falling Petals Release?
The Japanese romantic drama will premiere on March 24, 2022. The principal photography for the movie had started on October 1, 2021, and concluded later that month on October 25. It was followed by the filming process, which took place in Tokyo, Japan. The movie has a running time of 2 hours 8 minutes. Love Like the Falling Petals builds a compelling tale of love, perfectly encapsulating the beauty and transience of cherry blossoms.
Where Can You Watch Love Like the Falling Petals?
Netflix is widening its catalog of streaming titles, as it is heavily investing in movies from South Korea and Japan. Its increased interest in production titles from all across Asia is giving much-needed visibility to artists from this region. Thus, the Japanese drama, Love Like the Falling Petals will release on Netflix this March 24, 2022. With an active subscription to the streamer, you can immediately catch it as it premieres.
Who Is in the Cast of This Japanese Drama?
Playing the lead character of AsakuraHaruto, the movie has cast Nakajima Kento. He is paired opposite AriakeMisaki, played by Matsumoto Honoka. The other supporting roles in the movie include Ariake Takashi by NagayamaKento, Yoshino Ayano by Sakurai Yuki. It also includes TakanashiKenzo by YanagiShuntaro and Ichikawa Makoto by WakatsukiYumi. Some other supporting roles are Tsuji by MashimaHidekazu, Kamiya by Kaname Jun, and SawaiKyosuke by Oikawa Mitsuhiro.
What is the Plot About?
A heartbreaking love story, it follows a young couple very much in love, but at the cusp of looming tragedy. MisakiAriake is a talented hairstylist, and it doesn't take long for HarutoAsakura to fall in love with her. Asakura is an amateur photographer by profession. While their love is in full bloom, but soon it begins to fall apart after the diagnosis of Misaki's health condition. Due to this, she is prone to age ten times faster than how people normally do. Will destiny compromise their love for each other?
Is the Trailer Available?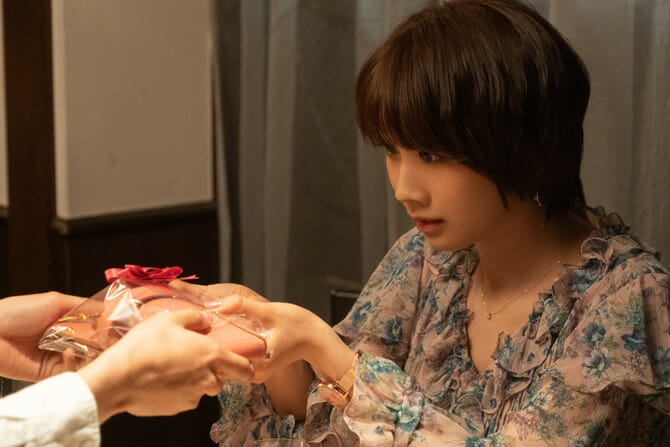 The trailer for the movie Love Like the Falling Petals is available for streaming. You can watch it to get a glimpse of what you can expect this film to bring to you. It features the couple Misaki and Haruto, very much in love. But as she suffers from premature aging, complications arise in their relationship. You can watch the movie, this March 24, 2022.