After garnering much appreciation for hits like a saw, The Conjuring installments and Insidious, the director James Wan has yet another supernatural horror Malignant for its audience to hook onto. The trailer for the same got released some time back and did manage to gather fairly decent reviews. After hinting from the clip, it is understood that a woman imagines herself being followed by a non-existent entity.
The story has been collaboratively penned by Wan, Ingrid Bisu, and Akela Cooper. It will become available for eager fans by early September, both on big screens and streaming platform HBO Max.
Malignant Movie Cast
The storyline is based on the protagonist Madison- played by Annabelle Wallis. She is joined by George Young, Maddie Hasson, Jacqueline McKenzie, Michole Briana White, Jake Abel, and Ingrid Bisu.
What is the Plot?
The story highlights the aspects of childhood trauma, lucid dreaming, and malicious spirits from the point of view of Madison (Annabelle Wallis), who gets hospitalized post a fatal miscarriage inflicted by an intruder who killed her husband. On investigation by the cops, she comes under the radar and is doubted to be the killer. This disturbs Madison to the core, and she starts to experience some spooky visions of brutal murders after being discharged.
However, she believes that she has been possessed by a spirit who somehow seems to have a connection with her mysterious childhood. Upon deeper realization, she realizes that her "visions" are not just in her head but happening in reality.
This brings Gabriel, the malevolent spirit Madison used to communicate as a child, to the surface, and she suspects the non-existent figure might cause all the incidents. So before anything more disastrous happens, she has to find out the truth and stop the horrifying visions.
Worth Giving a Watch?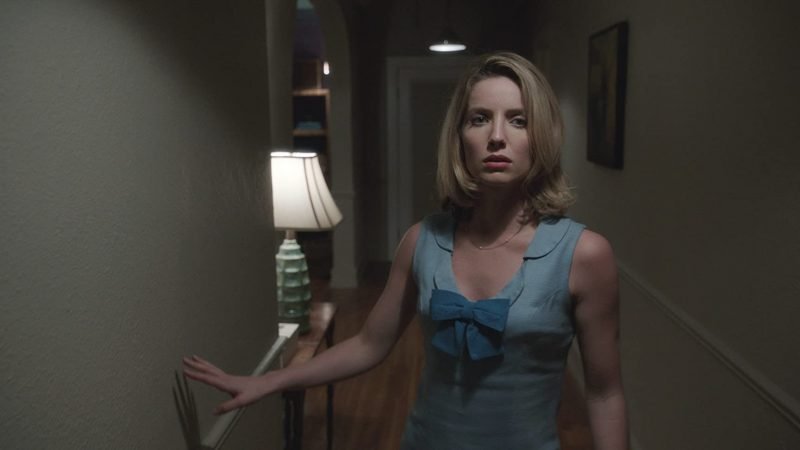 The success of Wan's previous directorial editions has made his fans wanting for more. But Wan dismissed these perceptions by stating Malignant to be his "most violent and gory film," and fans can be left questioning what the director can offer this time around. He promises that the movie is not a conventional "jump scare" film but a good mixture of thriller and psychological fiction.
Fans loving his previous work would definitely be keen on discovering his new project as he claimed to have made it nothing like the traditional piece but something which would keep the audience gripped till the end.
For someone who is a horror/thriller fanatic, Malignant has to offer something fresh that no other film has presented. This can definitely be a great addition to this year's horror movies.