The comedy-slapstick, National Lampoon's Christmas Vacation, is a celebrated Christmas movie worth a family get-together watch. It is a timeless classic and pays a goofy homage to these celebrated times. It has a PG-13 rating for sexual content and language and is not particularly a children's watch. This farcical comedy is endlessly watchable and creates never-ending laughter.
Jeremiah S. Chechik has directed the movie, and it features a screenplay by John Hughes. The movie released originally released on December 1, 1989. It has a runtime of 97 minutes altogether. Upon release, against a budget of $25 million, it when ahead to make a box office collection of $73.3 million. If you are planning to stream National Lampoon's Christmas Vacation, these details will help you through.
Should You Skip Or Stream It?
Not particularly appropriate for younger kids, National Lampoon's Christmas Vacation features slapstick with moments of crude humor at times. It is an outrageously funny comedy flick, and it is this exact reason which renders the concerned a Christmas classic.
Within the Vacation film series, it is the third installment, and the comedy it features travel along the same line as the previous ones. Chevy Chase's character will extract laughter from you the moment he makes an appearance on the screen.
National Lampoon's Christmas Vacation covers all the classic holiday events, which will also set you up in a very holly-jolly mood. Moreover, it also works very well to show that Christmas is not merely about gifts, but the family spirit is at the heart of it.
The premise is based on "Christmas '59", the 1980 National Lampoon story by John Hughes. With a strong box office collection and positive reviews from the critics, it is certainly a must-watch. It has achieved the status of Christmas holiday staple, and the pure glee it spreads is impassable.
Who Is In The Cast Of The Movie?
In the role of Clark W. Griswold Jr. or Sparky, the movie stars Chevy Chase. He is joined by Ellen Griswold, played by Beverly D'Angelo. Audrey Griswold is played by Juliette Lewis, and Russ Griswold by Johnny Galecki. The role of Clark Griswold Sr. is played by John Randolph, and Nora Griswold by Diane Ladd. Art Smith is played by E.G. Marshall and Frances Smith by Doris Roberts.
Catherine Johnson is played by Miriam Flynn, and Eddie Johnson by Randy Quaid.
Where Can You Stream National Lampoon's Christmas Vacation?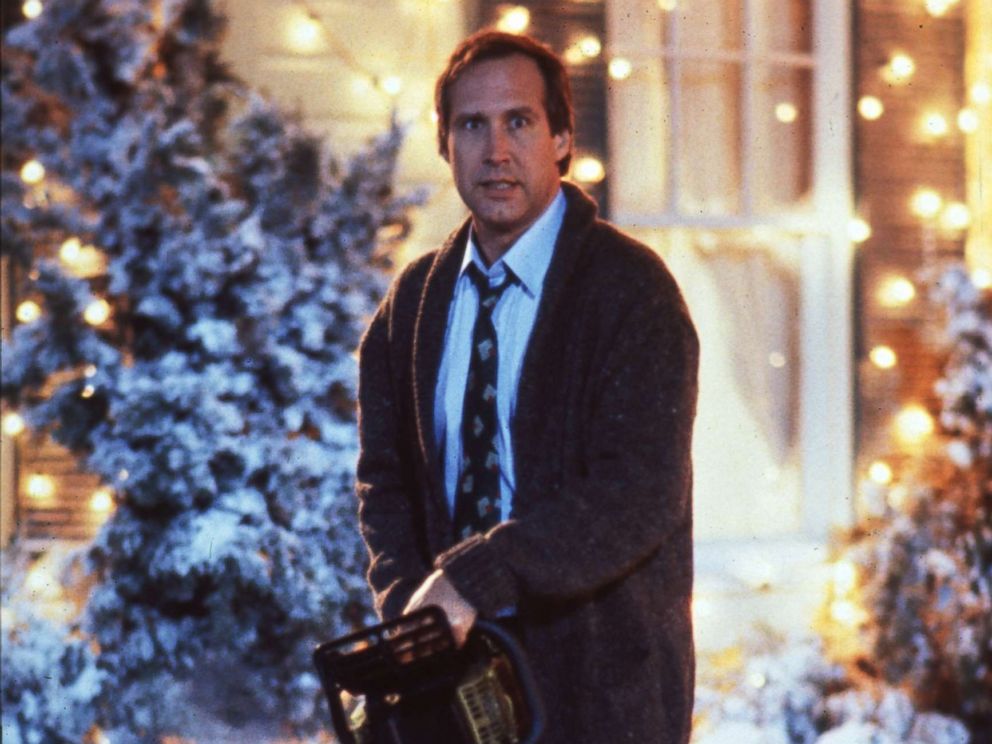 This movie is available for streaming on HBO Max with a subscription. For active subscribers of Fubo TV and Philo TV can also head to these platforms to stream this Holiday classic. However, if you want to enjoy it on your cable channel, AMC has released a schedule to air it on TV.
You can also head to AMC+ to watch it on these occasions. It will drop on December 22 at 8 pm ET; December 24 at 8 pm ET; December 24 at 10:15 pm ET; December 25 at 7 pm ET; and December 25 at 9:15 pm ET. You can also choose to rent it or buy it on various digital rental services.
What Is The Plot About?
Clark Griswold starts pestering his spouse and children so that they can nudge up to have the best Christmas to date. From tree decorations to lighting up the house, he wants to ensure that everything is in line. But, it doesn't take long for everything to just go awry. Eddie, Clark's cousin, shows up unannounced to start living at their house's camper. And the Holiday bonus that Clark was to receive was also dropped.