Netflix Red Notice Features Ryan Reynolds, Dwyane Johnson & Gal Gadot Is it Worth Waiting? One of Netflix's originals, Red Notice, is an upcoming action-comedy. Penned down by Rawson Marshall Thurber and is directed by him too. However, this is the third time he gets to merge with Dwayne Johnson. Although it's pretty unusual to see the three of them together, keeping in mind the genres they played in for. It's something new and equally challenging for them to bring forth something unexpected.
Release Date for Red Notice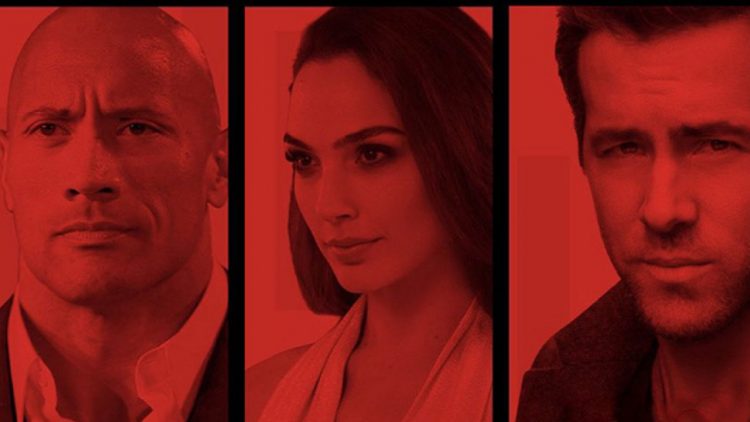 Before receiving the complete funding from Netflix, it was in some other hands. They were to be taken up by Universal and Legendary Pictures as a result of fair bidding. So it's pretty evident that the bidding did fetch them some really good stuff. But it isn't very pleasant to know that it couldn't remain in their hands for a long time.
Before taking up this project, Universal and Legendary Pictures made some hesitations that were very evident, and hence, Netflix came forward to take up the responsibility. Though it was the sole responsibility and opportunity for the former, now we see the movie going in different hands but for good.
This long-awaited movie isn't going to take up all the time to come in front of those tiny screens that you hold all day. With prior announcements and conformity, we know that the auspicious day chosen for the release of this movie is the 12th of November, 2021. So we hope you're just as ready as the movie is for you!
Featuring the Trio!
The expected faces for this movie would be Dwayne Johnson, Gal Gadot, and Ryan Reynolds. Unfortunately, that's just the names we didn't think of while this movie was announced. However, the roles of the trio have not been revealed by now. But there's some information regarding the characters that they've been chosen for.
Dwayne Johnson would play the Interpol agent. And according to this role, he would prove to be the greatest tracker of all time. He's appeared on the screen so many times and in so many genres that coming to Netflix originals is just so exciting for him.
And our Wonder Woman right from the DC fandom is going to go all against her character in the former movies as she allows herself to play the role of a thief for this movie. And Marvel's ant-man just got promoted to being the con man here! This isn't his first time with Netflix originals, but it's equally exciting.
Is it Worth Watching or Not!
Out of curiosity, it's a must-watch film. The characters are very interesting, and the people playing the roles just happen to be from the contrasting world of Marvel and DC. And we don't see why not here!
The filming for this movie started back in 2020. But then, as the pandemic seeped in, all things had to be put at a halt. So with some safety measures, they started the work in mid-September. And we're halfway through it. But it was not done by then. So we have the rest of it in 2021.