Winters are meant to be cozy and the holidays to be spent with your loved ones. Every year we get a lot of popular releases of romantic comedies. Here is another movie set to join the Christmas rom-coms club. Netflix has announced a new movie Love Hard. The movie's production began in 2019 and is said to be a cross of storylines of two movies, that is, When Harry met Sally and Roxanne. It portrays today's social media-obsessed generation.
Rom-coms and winters evenings are always said to be a perfect combination. And here's everything you need to know about the upcoming rom-com movie Love Hard.
When is Love Hard Expected to Release?

 
Netflix hasn't yet officially announced the release date for the movie. So far, they have just given us a rough idea about the film by mentioning it in Netflix's 2021 releases. But it's not wrong to wonder that Love Hard is a rom-com Christmas movie, and hence we can expect it to be released in winter, that is in November or December.
Meanwhile, Netflix has only released the dates for the movie Red Notice, which will be premiered on 12th November 2021. So we can expect Love Hard to be likely released after that, around the Christmas holidays. Netflix has a routine of fresh releases, which are always released on Fridays. Also, Christmas Eve is set to be on Friday this year; no, this got us wondering that we may see the film getting released on Christmas eve.
Who is in the Cast of Love Hard?
As confirmed from the sources, we will see Nina Dobrev as the lead actress of the film, playing the role of Natalie Bauer. We will also see Jimmy O. Yang, who is well known for his role in Silicon Valley, catfishing Natalie in the film, and he will be playing Jack. Charles Melton, the Riverdale actor, was cast to play the role of Natalie's love interest, but due to some issues, he was replaced by Darren Barnet.
Other supporting cast members are Harry Shym, James Saito, Takayo Fischer, and Rebecca Stab. In addition, we will see Mikaela Hoover playing the role of Chelsea while Heather McMahan playing Kerry and Lochlyn Munro will be seen as Rex.
What is the Plot of Love Hard?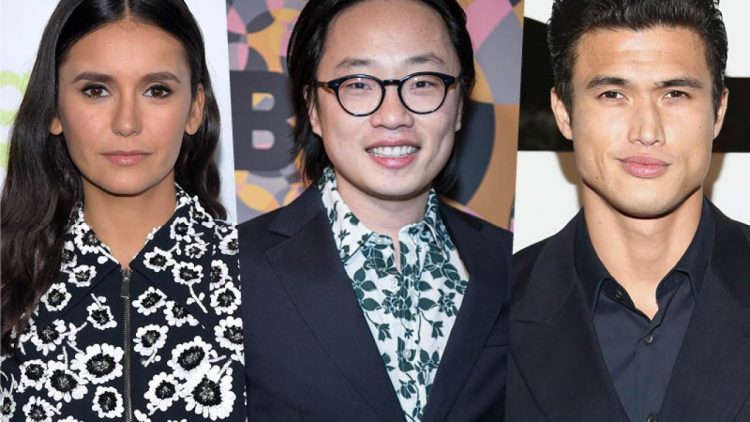 Rebecca Ewing and Danny Mackey write the script. The plot is about a woman from Los Angeles. She falls in love with a man on a dating app, and later when she goes to meet him in person, she realizes that she has been catfished. Later on, she finds her true love interest in a man, and coincidently she gets to know that her crush lives in the same town as hers and then after, the guy who had catfished her helps her to meet her real crush but makes a deal that in return she would have to act as his girlfriend over the holidays.
This is the plot idea we know so far. The release dates and trailer are expected to be out soon. But, like other popular Netflix films like Holidate and many more, even Love Hard is set to be hitting the popular list of Netflix's rom-coms.