Netflix Original comedy The Starling stars Melissa McCarthy, which will be her second Netflix Original show. Let's discuss all you need to know about this upcoming movie, including its plot, trailer, cast, and release date. The Director of the film is Theodore Melfi, and Matt Harris is the writer. Netflix didn't initially make this, but the OTT platform bought its distribution rights in April 2020 for a whopping amount of $20 million.
Release Date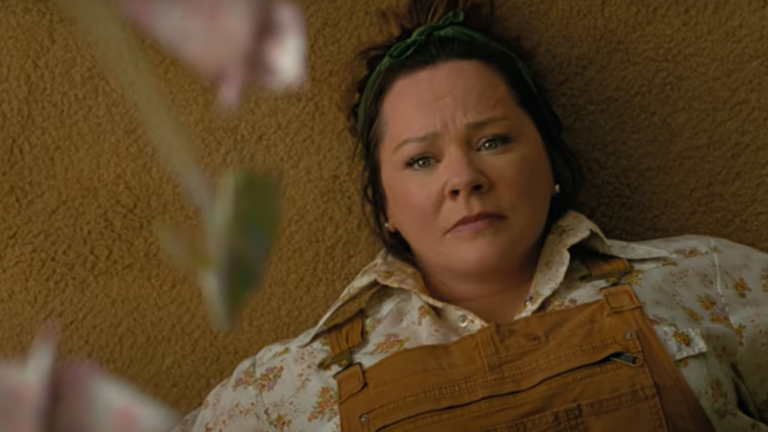 Netflix has confirmed the release date of this comedy movie. The Starling will be released on Netflix on September 24, 2021. Apart from Netflix, it will also be available in selected theatres from September 17, 2021. The movie will also officially premiere at Toronto International Film Festival, 2021, which will take place from September 10 to 18.
Plot
Jack and Lily, a married couple, will be seen going through a rough patch in time. They both suffer a great loss-making Jack dealing with a lot of things by himself. On the other side, Lily is facing her issues. Things get worse when a starling begins to attack her after it has built a nest in her back garden. Lily gets obsessed with that Starling. Then a veterinarian who earlier used to be a psychologist- Larry, enters her life and helps her overcome problems of her own.
Melissa McCarthy is known for her comedy roles, including the video of Meghan Markle's surprise 40th birthday video. This movie will for sure explore her comedy skills and talent.
Cast and Characters
The whole cast and their characters have been officially confirmed. To know more about the cast, check out the list given below.
Melissa McCarthy in the role of Lily

Chris O'Dowd in the role of Jack

Kevin Kline in the role of Larry

Timothy Olyphant in the role of Travis

Daveed Digs

Skyler Gisondo

Loretta Devine

Laura Harrier

Rosalind Chao

Kimberly Quinn

Emily Tremaine

Scott MacArthur

Veronica Falcon

Jimmy O. Yang
Melissa McCarthy's The Starling will be her third Netflix Original. Recently, she appeared in Thunder Force, which was a superhero comedy, and Fargo Season 4. She also had a small guest appearance in The Good Place. Timothy Olyphant starred in Santa Clarita in the role of Joel Hammond and Fargo Season 4. He was also seen in a guest appearance in The Good Place.
Trailer
The trailer was released on August 24, 2021, and is 2.5 minutes long. This gives us an insight into Jack and Lily's life. We won't give you any spoilers regarding the trailer as we highly recommend you to go and watch the trailer of this masterpiece yourself. It is uploaded on Netflix Asia's official YouTube channel.
Where to Watch?
For all the eager audiences and fans of Melissa, you can watch the movie on Netflix as soon as it is released. If you have a subscription, then you can watch and enjoy it for free.
Other Details
Filming for the movie was done in New York between August 2 and September 19, 2019. Melissa McCarthy is ready to make us cry and laugh in equal proportions. The movie is set to release within a month. So book your dates and enjoy the movie. To know more about it, keep following our websites.