The Loud House is an animated comedy movie written by Kevin Sullivan and Chris Viscardi and directed by Dave Needham. The film is constructed upon the popular Nickelodeon series. The story revolves around the male child of Rita and Lynn and his struggle to find his place of respect and appreciation among his ten sisters.
The movie was originally supposed to hit the theatres in 2020, but due to some internal issues, it was postponed and put on hold. The movie is being distributed by Netflix since August 20, 2021, in the U.S and has a running time of 87 mins.
Cast and Crew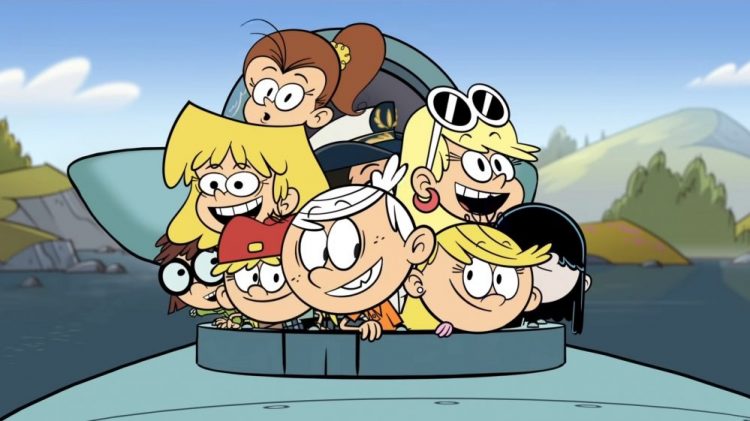 The biggest family on television has several characters and stars Asher Bishop as Lincoln, David Tennant as Angus of Scotland, Michelle Gomez as Morag, Jill Talley as Rita, Lincoln's mother, Brian Stepanek as Lynn Sr., Lincoln's father, Catherine Taber as Lori, Liliana Mumy as Leni, Nika Futterman as Luna, Cristina Pucelli as Luan, Jessica DiCicco as Lynn, Grey Griffin as Lana, Lara Jill Miller as Lisa, Katy Townsend as Lucille, Andre Robinson as Clyde, Carlos PenaVega as Bobby, Izabella Alvarez as Ronnie Anne, and Jan Johns as Lela the Dragon,
Is it Worth Watching?
Of course, it is a question, is the movie worth watching? So let it be known that the film has successfully grabbed a huge audience and secured a rating of 6.7/10, according to IMDB sources. The story is of Rita and Lynn Loud and their eleven children, where Lincoln is the only male child. He is the main character in the movie, which seeks ways to be loved and praised as much as his sisters. One day while having a meal, Lincoln realizes that the daughters are loved more in the family and gets saddened for not having any such quality to attract attention.
When he tells all this to his friend Clyde, the later comes up with freshly baked cream puffs to cheer him up, but it acts quite oppositely. Lincoln believes that even Clyde has some talent, unlike Clyde, assures that baking is their family tradition. His ancestors were excellent bakes and have passed on them through their next generations. So Lincoln believes that he might too have some hidden talent and asks about his ancestors to his parents.
Rita confirms that she came from Royal Wood, but Lynn does not know anything about his ancestor. From then, the quest for ancestors begins, and they leave for Scotland in search of them. On reaching Scotland, they know all about their past, ancestors, and even their castle. They are told that their ancestors even possessed pet dragons of their own and how Duke of Loch Loud used to rule.
Eventually, all the present characters could relate to someone from their past, and Lincoln became the most beloved character. He became the Duke and the family, settled in Scotland with their royal status, and lived happily ever after. So fans definitely should start streaming the movie to cheer themselves up and believe God indeed has plans for everyone, its only a matter of time.