The One Piece Film: Strong World is finally released on Netflix. The movie was originally released in 2009 and has now finally made its way to the streaming giant, Netflix. It forms one of the many movies of the anime series created by Eiichiro Oda.
The manga first made its debut on July 22, 1997, as a weekly issue on Weekly Shōnen Jump. It has been close to 25 years now and the manga is still ongoing. CRAZY. It has over 1000 chapters along with 95 volumes and several movies. It became so popular that it outsold other popular manga like Naruto and Dragon Ball, at its prime.
Netflix is also releasing a new live-action adaptation series with 10 episodes. It will be produced by Tomorrow Studios and publisher Shueisha, with a whole set of new casts. Netflix has been rather shaky on its live-action adaptation of mangas over the years. Hopefully, this new series won't disappoint fans much!
One Piece Film: Strong World – Plot
Luffy is caught in an unforeseen situation as he is caught accidentally between Shiki, the Golden Lion, and his path to bring all the world leaders to their knees. Shiki is a fugitive from Impel Down. Escaping after almost 20 years, he has plans for revenge that will cause great havoc.
He accidentally crosses paths with Luffy and is immediately impressed by the meteorology knowledge Nami has. He kidnaps her and forces her to be his crew while Luffy and the crew are stranded in a mysterious and dangerous land as they search for Nami.
Stream it or Skip it?
The movies adapted from the manga are a spin-off and not a continuation. Only the characters are the same but the story plot vastly differs from where the manga is running. So, you don't have to watch the whole 1000 episodes to watch a movie, you can watch it.
The movie was first aired in 2009 and garnered a lot of positive reviews from both critics and fans. It scored a generous, 8.1/10 on MyAnimeList.net and 7.6/10 on IMDb.
If you are already a fan of the manga, you will definitely enjoy this movie, filled with adventure and quests. Many fans also called it the best One Piece movie and can't stop talking about it even now in 2022. So it's so exciting that Netflix is finally putting in their collection.
When Can You Watch it?
You can watch One Piece Film: Strong World, this Tuesday, March 15, at 12:00 a.m. PT/2:00 a.m. CT/3:00 a.m. ET.
You can watch the movie on Netflix this Tuesday with a monthly subscription of $4.99 or an annual subscription of $49.99. It is also available on Crunchyroll, purchase/rent on iTunes for $4.99 for both SD and HD
Voice Actors for One Piece Film: Strong World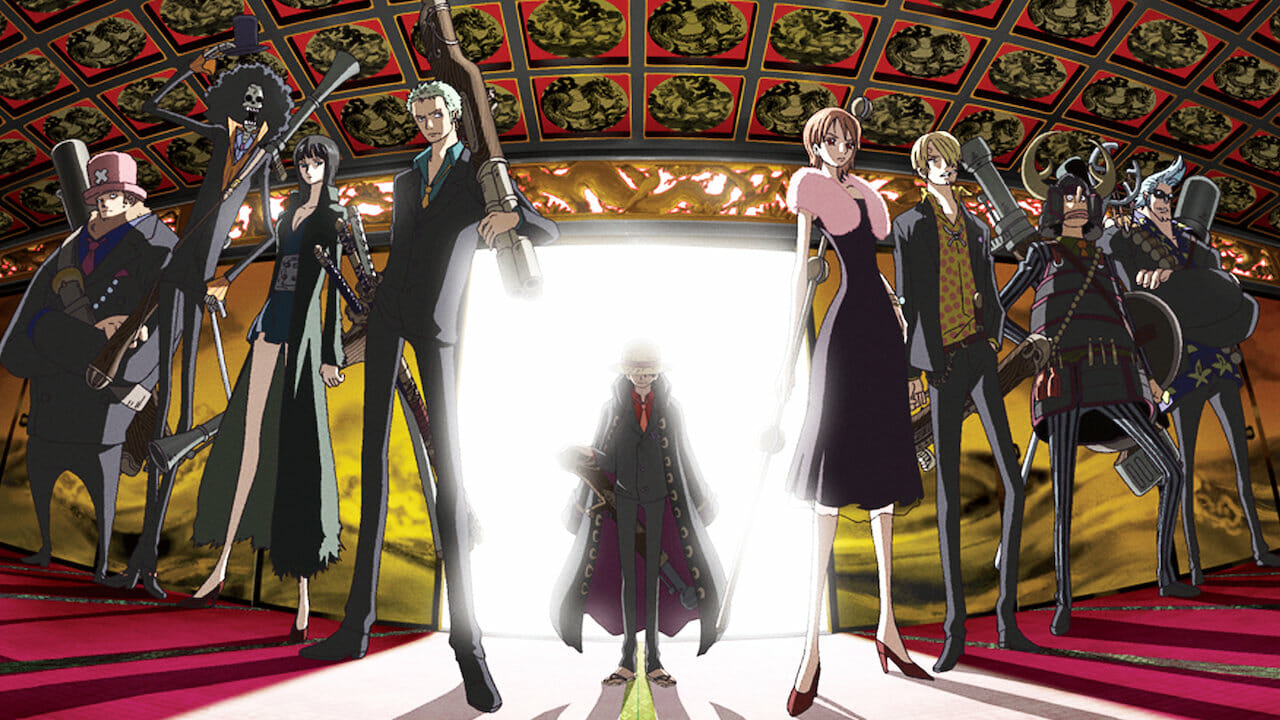 Akemi Okamura as Nami, Hiroaki Hirata as Vinsmoke Sanji, Kazuya Nakai as Roronoa Zoro, Mayumi Tanaka as Monkey D Luffy, Naoto Takenaka as Shiki the Golden Lion, Chō as Brook, Kappei Yamaguchi as Ussop.