The series 'Platonic' on Apple TV+ has captivated audiences with its unique premise and compelling characters. In Platonic Season 1 Episode 8, titled 'San Diego,' the story takes unexpected twists. It turns as Sylvia deals with her recent job loss, and the group embarks on a trip to meet Johnny Rev. Here is a recap of the episode and an explanation of its intriguing ending.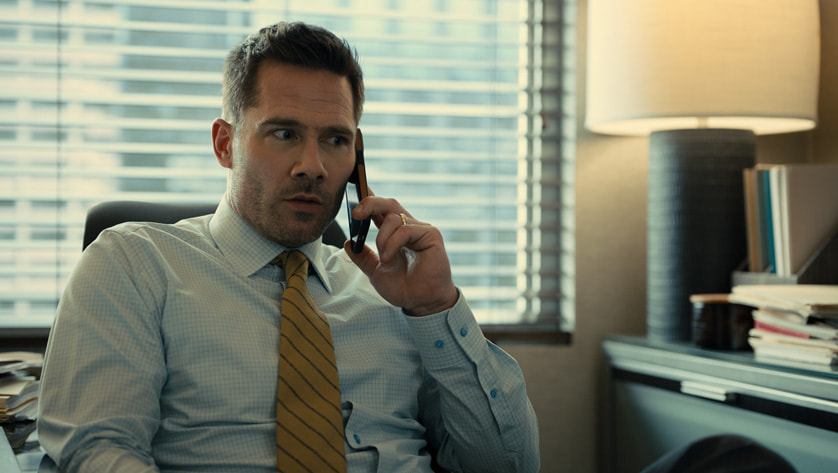 Recap of Platonic Episode 8
The episode begins with Sylvia returning home after being fired from her job. Despite her family's warm welcome, she decides not to reveal the truth and continues pretending that everything is fine. Her son surprises her with a slideshow depicting her as his hero, further complicating her decision to disclose her firing.
Unable to bring herself to disappoint her family, Sylvia continues her charade and shows up at the brewery with Will every day, accepting the coffee Charlie prepares for her.
However, Charlie discovers photos taken by Sylvia during her secret visits to Lucky Penny, which makes him question her relationship with Will. In a comical sequence, Charlie seeks help from colleagues at the law firm to investigate further.
They uncover that Will's lizard, Gandalf, now living with Charlie, was originally owned by Will himself. The episode concludes with Sylvia returning home from San Francisco to find Charlie sitting with the lizard, indicating the strain in their relationship.
Ending Explanation of Platonic Episode 8
The group travels to San Francisco to meet Johnny Rev, the owner of the Johnny 66 restaurant chain. Initially, Will's presence at the meeting is met with skepticism from Reggie and Andy, fearing his strong opinions may jeopardize the deal. Sylvia, excited about meeting Johnny Rev, convinces Will to let her accompany him.
During their visit to Johnny Rev's headquarters, they taste-test the beer and meet the brewer tasked with replicating Will's creation. Johnny Rev arrives and urges Will to express his reservations about the beer honestly. This leads to a positive interaction, and Johnny Rev invites the group for supper at his home.
However, things take a dark turn when Johnny Rev forcefully tries to kiss Sylvia, disregarding her marital status.
Will confronts Johnny Rev, and tensions escalate, resulting in a fight and the group being thrown out of the house. While it is acknowledged that the incident was not Will's fault, it can be inferred that the deal between Lucky Penny and Johnny 66 is likely canceled.
Conclusion
Episode 8 of 'Platonic' takes viewers on an emotional rollercoaster as Sylvia grapples with her secret and the group's meeting with Johnny Rev takes an unexpected turn. The episode ends on a tense note, leaving the future of the business deal uncertain.
As the series progresses, the dynamics between the characters continue to evolve, adding depth to their platonic relationships and highlighting the complexities of human connections.