Queenspins is a film of a woman and her best friend who flees from their suburban life and use illegal coupon-club schemes to dupe corporations of millions of dollars while providing great deals to throngs of coupon clippers. A U.S. postal inspector and an unfortunate loss prevention officer are both on their trail, hoping to put an end to their criminal activities.
In the upcoming comedy "Queenpins," based on one of the most outrageous invocations of forgery in U.S. history, Hollywood is attempting to capitalize on that trend: stories about unappreciated housewives increasingly turning to criminal activity to assert their power. So naturally, you're going to enjoy watching this twisted tale unravel. Read further to know what the film is about.
Who was in the Cast?
A suburban housewife, played by Kristen Bell, pulls off the largest coupon scam operation in U.S. history to save herself and her husband Rick, played by Joel McHale, from being buried under a mountain of debt. "Bell reunites with former co-star Howell-Baptiste in Queenpins, who most recently appeared in Disney's Cruella and appeared in season one of the Paramount+ series Why Women Kill, which starred Bell." The actress plays JoJo Johnson, who runs a coupon scam with Bell's character, Connie, in "Queenpins."
Among the other actors are pop star Bebe Rexha as a technology expert. As "loss prevention officer" Ken Miller, Paul Water Hauser (who also starred in Cruella with Howell-Baptiste) is joined by Vince Vaughn as U.S. postal inspector Simon Kilmurry, a familiar face from "True Detective."
What Happens in the Film?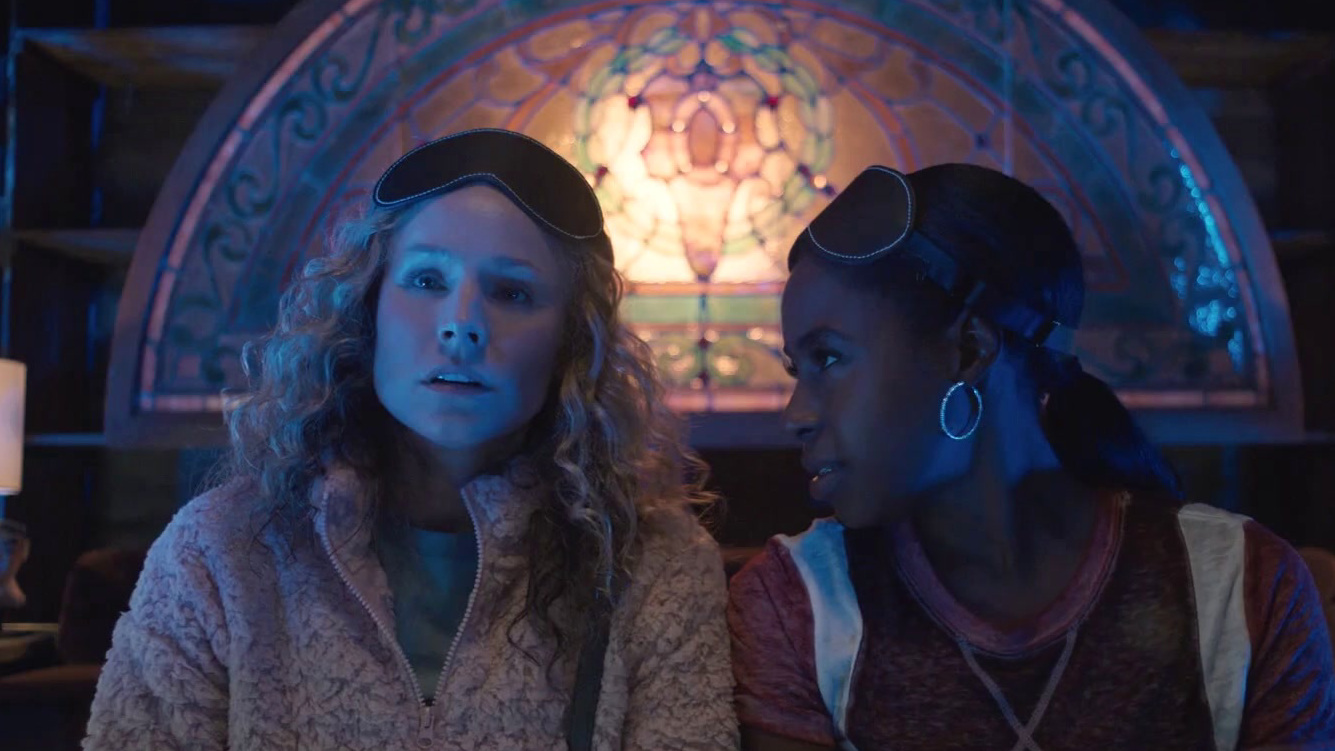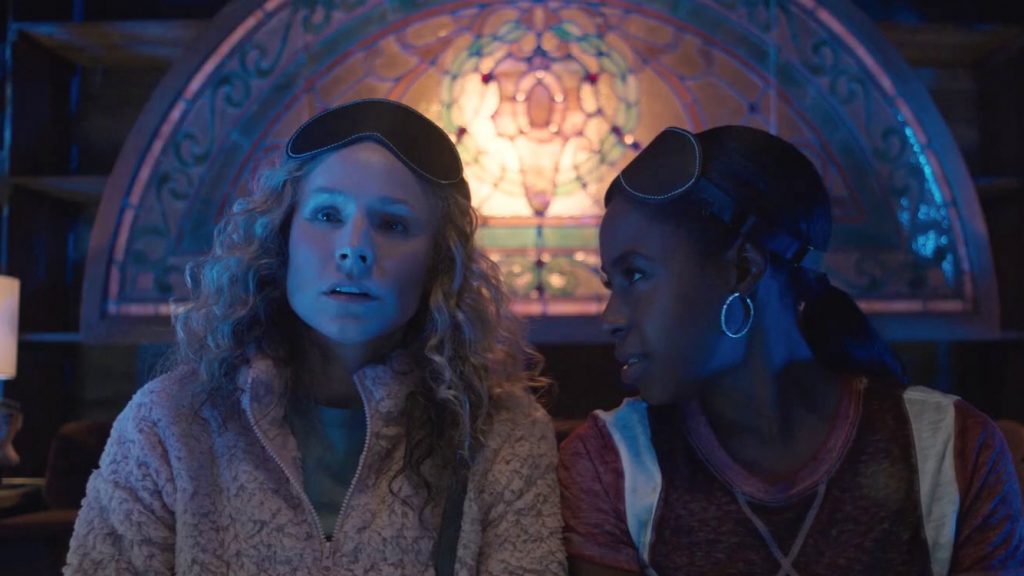 Built on a true story, Queenpins tells the story of Robin Ramirez, a Phoenix woman who was convicted in 2013 of manufacturing and selling fake coupons worth $40 million over the internet. It demonstrates the inept way filmmakers frame their female antiheroes through a scene where they buy several guns and sell them back to the militia. The plot doesn't revolve around "theft," as Connie claims, but rather "eviction."
The humor is low-brow, and the wig worn by Kristen Bell is overly optimistic and considered "comedic." In the right hands, "Queenpins' 'could have made sense, but this script falls short. As if Tracy Flick from "Election" were an Olympic race walker with infertility, Connie is a power-hungry teacher's pet.
A suburban female's existence serves as a lens to examine wealth and power disparities and characterizes the materialism and avarice that have become uniquely American. Nevertheless, 'Queenpins' misses all opportunities for sophisticated social-satire.
Unfortunately, the script gives us too much information without telling us enough, and on top of that, such humor is absolutely cringe-worthy, expecting that we will find the characters and their antics funny. For example, her closest friend and neighbor, JoJo (played by Kirby Howell-Baptiste), is hoping to become an influencer talks a big game on her couponing YouTube channel but is unable to move out of her mother's home as her credit was ruined because of identity theft.
She persuades JoJo to take her to Mexico to buy off a worker in the coupon printing office to dispatch her rejected free unit coupons. U.S. theaters will show the movie on September 10th, 2021. On September 30th, the film will be released on Paramount+ after a couple of weeks in cinemas. The decision to watch or not watch the movie is completely up to you.