The 2003 US-based Musical Comedy named School of Rock is an unforgettable one. Involving a humorous storyline with exquisite songs, the movie was indeed a success. It is definitely the one to be added to p your Netflix watch list before you lose this vintage gem among the other new releases.
What do We Know So Far
The streaming giant would be letting in School of Rock on Wednesday, 1st September 2021. An iconic movie that received positive reviews from the critics won millions of hearts even when watching movies and series wasn't a 'trend'. In the era of CDs and DVD players, School of Rock was deeply loved by a huge viewer base involving youngsters and adults alike. A rumbling comedy, School of Rock, comes across as a must-watch. It had the total gross earnings of $131 million worldwide back then on a budget of $35 million.
Is it Worth Waiting?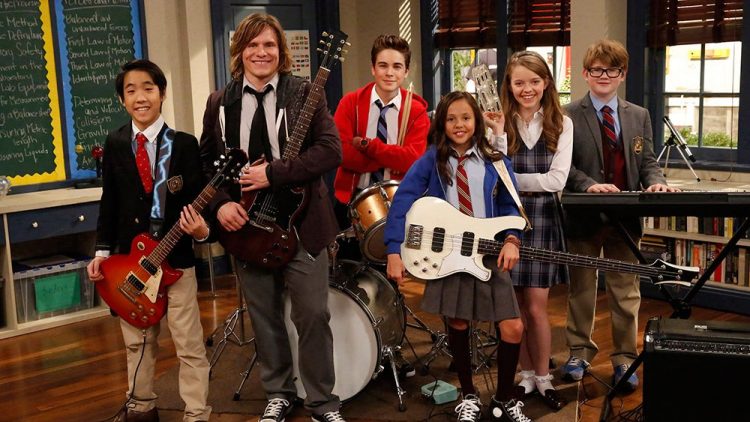 For many people who like the musical comedy genre which still hasn't watched this film, Netflix is at their rescue with a bang! A humorous musical classic, School of Rock, has Jack Black – playing Finn in the movie, portrayed as a broke guitarist who is ready to go to any lengths to make a living and reviving his career after getting kicked out of his own band. His desire to fulfill his dreams makes him venture to unlikely places, but he somehow always finds a way to slither out of the trouble he gets himself into.
He starts living with his old friend and bandmate, who gets a well-paying job offer as a substitute teacher at a private school. Expecting nothing out of this job, when Finn starts attending the children, he finds astonishingly talented students in the school who share a penchant for music. So Finn soon begins to teach the children all about the rock genre.
As crazy as it might seem, he plans on participating in the "Battle of Bands" music competition which, if won, would bring Finn a total of $10000. To find out how the story unrolls, join the School of Rock fan base and feel Finn as he unfurls the scroll of his life.
Conclusion
School of Rock would be the perfect head start to your September with all the laughter, happiness, and emotions. A unique blend of emotional elements, music, and humor, School of Rock is a perfect fit for all sorts of audiences. Bringing back the feels of 2003, this movie is something that can't be left unseen. Back in those days, Jack Black was praised whole-heartedly for his outstanding role as Finn in the movie. With no reason not to watch this film, it is suggested to be watched along with your family.