The cast of this upcoming saga is quite unique, which you will get to know as you read the article all along till the end. Still, before that, we have many other things that we want to share with you, beginning with the film's plot. It already had 4 parts before this, which were quite a success, and this time, what we have is something of a nice type but will it be a hit or not, time can only reveal that.
What is the Plot of Scream 5?
The story of scream 5 follows the track where we will get to see majorly the events which will follow the long chain of murders. As these have been haunting the people of the place for a very long time which is after a span of almost twenty-five years. This time someone has taken up the Ghostface mask only for a reason which seems much more the assumed one.
Apparently, the predicted one is that the masked face is after a group of teenagers who do not know who could be behind all these happenings. The truth will only be revealed once the case is dealth with deeply. 
Cast Members of Scream 5!
There are many faces in this upcoming classic mystery, but besides this, there will be many faces you must have seen in the last parts. The list begins as follows Melissa Barrera as Sam Carpenter, Jack Quaid as Richie Kirsch, Mason Gooding as Chad Meeks-Martin, Courteney Cox as Gale Weathers, Jenna Ortega as Tara Carpenter, and Neve Campbell as Sidney Prescott.
Dylan Minnette as Wes Hicks, Sonia Ben Ammar as Liv McKenzie, Marley Shelton as Judy Hicks, Kyle Gallner as Vince Schneider, David Arquette as Dewey Riley, Mikey Madison as Amber Freeman, Jasmin Savoy Brown as Mindy Meeks-Martin and Roger L. Jackson as the voice of Ghostface.
When and Where Can We Watch Scream 5?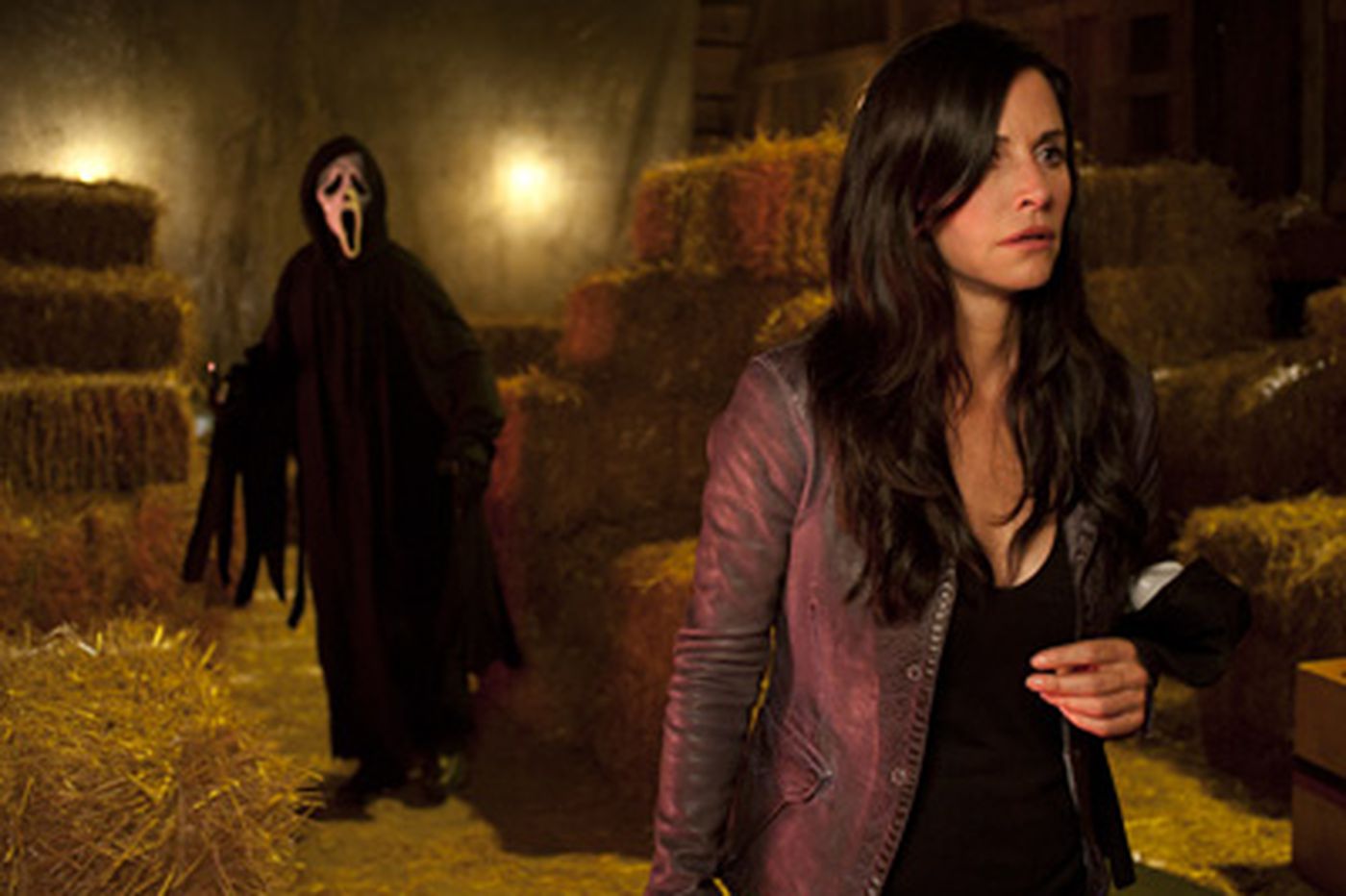 The paramount pictures are the ones who will be taking the initiative to bring forth the movie on screens on January 14, 2022. Like all the other movies, you will be able to watch this in the theaters only. Still, after that, you will be able to catch it up on Paramount+ as well along with many other platforms, which will reveal to you as we gather a little more information on that. 
What Else to Know Before Watching?
There were many lashes that the franchise had to face not due to some external factors but majorly of internal factors, which included the wars among the team and crew members. And all this had happened to its last part, the fourth one.
Although after all this, everything got settled, and it came out in the year 2011, but the fifth one was somewhere or the other on the works for quite a long time but got it is final yes this year only. We recommend you keep it up for this one as you will never want to miss such mystery and the drama.