The Vikings: Valhalla is an excellent historical drama series that has become very popular with many television and streaming fans today. We don't have Season Seven of Vikings or Season Two of Vikings: Valhalla, but you should watch an exciting list in the interim. But we do have the best list of shows like Vikings to enjoy.
The Netflix series "Vikings Valhalla" continues the tradition established by the original series and depicts some of the more famous conquests of Europe. In this series, the dark side is highlighted, and the history is unclear.
Fortunately, many of these historical stories have been broadcast over the past several years, and many show how hard it is to live in a world of death lurking just around the corner.
20. Marco Polo
Writer: John Fusco
Director: Daniel Minahan, David Petrarca, Alik Sakharov
Cast: Lorenzo Richelmy, Benedict Wong, Joan Chen
IMDb Rating: 8/10
Rotten Tomatoes: 66%
Streaming Platform: Netflix
In the era of the Mongol Empire, we are taking us back in time to the Mongol Empire. The film shows Marco Polo's journeys as his life is depicted. Venetian explorers were noted for the discovery of newer territory. Polo offers an exciting and revealing glimpse into the rich history of Asia that focuses primarily on China and Mongolia.
The book mainly revolves around a period in 13th century Mongolia when Marco Polo, the titular character, became involved in the political and power struggle of the Mongolian Empire. The story follows an expeditionary exploration of his initial stages of investigation at the court of Kublai Khan, the Mongol legend and founder of the Yuan Dynasty.
19. Vinland Saga (2019 – Present)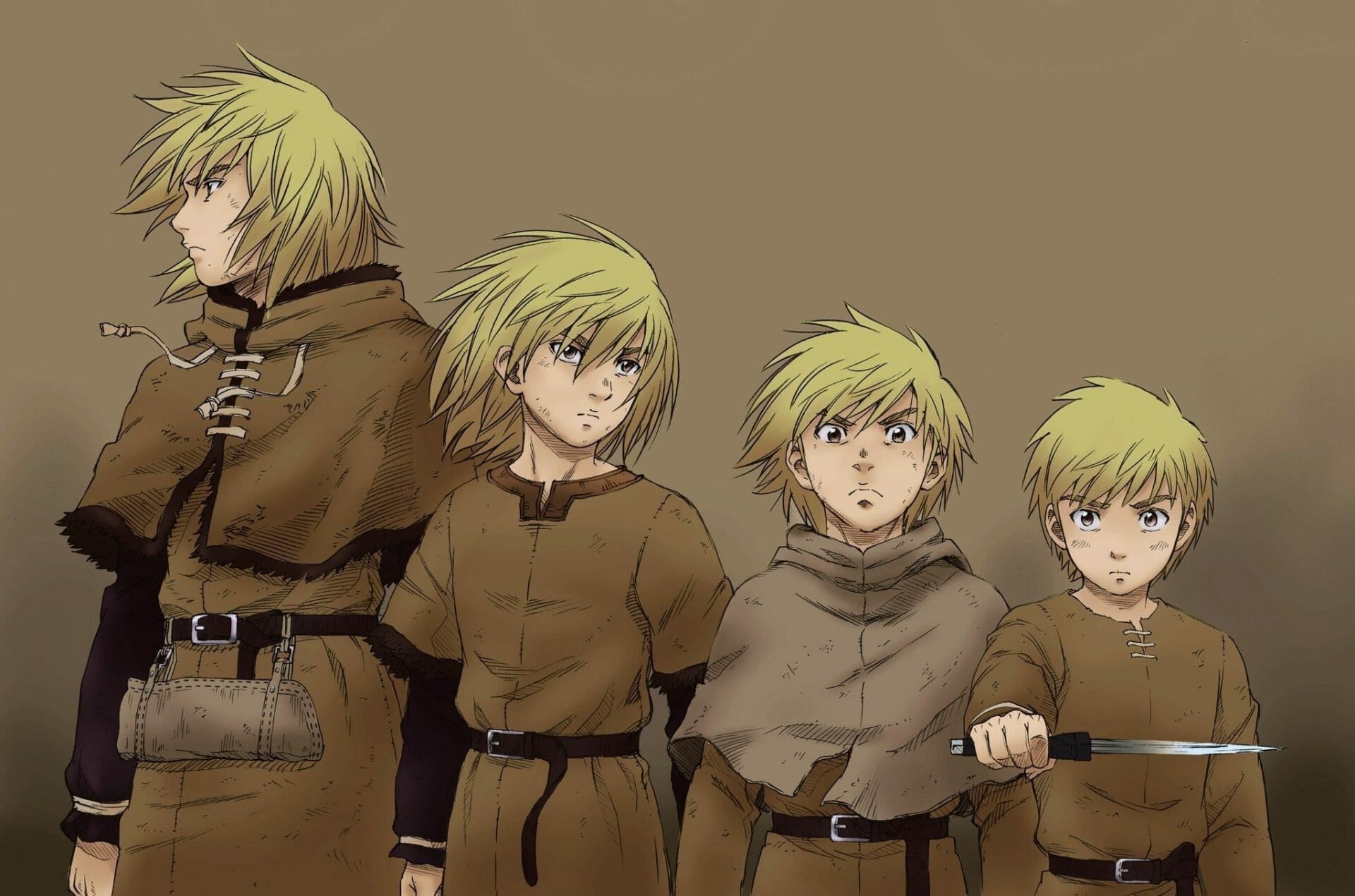 Writer: Makoto Yukimura
Director: Shuhei Yabuta
Cast: Billy Kametz, Kira Buckland, Keith Silverstein
IMDb Rating: 8.8/10
Rotten Tomatoes: N.A.
Streaming Platform: Prime Video
Makoto Yukimura is the author and illustrator of the legendary comic series Vinland Saga in Japan. The series, which Kodansha distributes, began as a regular in the Weekly Shonen Magazine, targeting young adults before shifting to the monthly manga publication Monthly Evening.
This first & only anime on our site differs significantly from other anime because this story primarily involves the Vikings. The Vinland Saga occurs around the time of the conquest of Britain by King Sweyn and King Canute, which is a fitting timeline for Vikings: Valhalla.
Although the story centers on the revenge hunt for Thorfinn's younger brothers, this anime also shows how the Viking Empire succeeded in conquering most of Britain, and Canute gained power. The series remains fictional mainly, as it is not historically accurate.
18. Black Sails (2014 – 2017)
Writer: Jonathan E. Steinberg; Robert Levine
Director: Steve Boyum, Alik Sakharov, Lukas Ettlin, Stefan Schwartz
Cast: Jessica Parker Kennedy, Toby Stephens, Hannah New
IMDb Rating: 8.2/10
Rotten Tomatoes: 81%
Streaming Platform: Netflix
Huluilar in that they tend to do whatever they desire. But historical evidence shows Vikings tend to operate from the sea to the land while pirates prefer to work by sea. Due to black sailors' exploration of pirate history, it is highly similar to Viking Valhalla. Those two species of smugglers seem quite a sim.
Black Sails is a series of stories about different factions fighting to get the same result that is valuable. This story is the prequel to the popular Treasure Island stories since the characters include famous people like Captain Flint, who leads a much younger crew.
Black Sails gives you a visual depiction of Long John Silver and the story. The series investigates pirates' histories in their golden age and offers a dangerously attractive tour of swashbuckling.
Black Sails is regarded as an early prequel to "The Treasure Island" by Robert Louis Stevenson. Flint is part of a young expedition constantly searching for a treasure that he plunders and destroys the sea.
17. Barbarians (2020)
Writer: Andreas Heckmann, Arne Nolting, Jan Martin Scharf
Director: Barbara Eder, Stefan Ruzowitzky, Steve Saint Leger, Lennart Ruff
Cast: Florian Schmidtke, Laurence Rupp, Jeanne Goursaud
IMDb Rating: 7.2/10
Rotten Tomatoes: 86%
Streaming Platform: Netflix
Barbarians don't have the best series regarding overall charm and content, as the Viking's copy is incredibly similar to that created.
It emphasizes actual historical events. Despite its title, the German series can be pretty interesting to watch due to its capability to show the battles of German warriors and allied guerrillas who fought the Roman Empire at the beginning of the nineteenth century.
In other words, Valhalla has similarities with Vikings and Vikings: both of whom fight fiercely against a king with technological advances and civilized military battles.
Barbarians, like Vikings, depict the tale of an ancient society and how it coexisted with formidable civilizations. Additionally, there are numerous inter-tribal disputes, historical politics, and violent battles. The first season of Barbarians on Netflix debuted in 2020, and a second season will air in late 2022.
16. Game of Thrones
Writer: David Benioff, D.B. Weiss
Director: David Nutter, Alan Taylor, Alex Graves, Miguel Sapochnik
Cast: Emilia Clarke, Peter Dinklage, Kit Harington
IMDb Rating: 9.2/10
Rotten Tomatoes: 89%
Streaming Platform: Hulu
Game of Thrones shows that a true story does not require historical accuracy. Westeros has an equally beautiful history. Each house will try to retain its power by expanding influence and possibly entering the Iron Throne. There was corruption, chaos, despair—wholly collapsed. Then there is a new threat lurking around our corners.
The threat is a thousand White Walkers — undead creatures who can quickly invade Westeros. Winter is probably only the last thing Westeros ever saw. Do you think they will be ready at this stage?
To govern the fabled continent of Westeros, nine noble houses engage in conflict with one another. A force that has been dormant for millennia is now emerging, posing a threat to all living men.
15. The Last Kingdom (October 2015 –)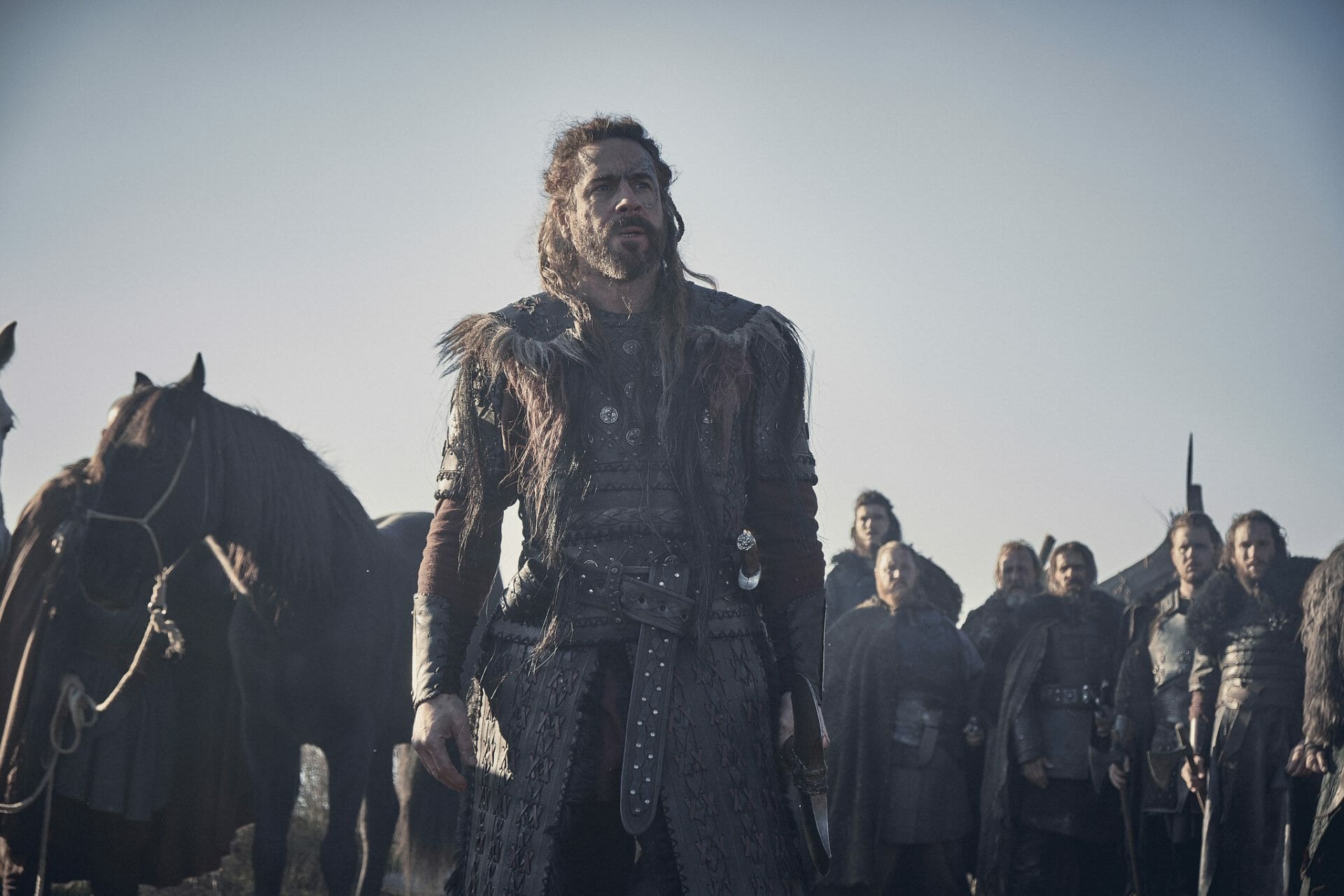 Writer: Lydia Adetunji, Stephen Butchard, Bernard Cornwell
Director: Jon East, Edward Bazalgette, Peter Hoar, Andy Hay
Cast: Alexander Dreymon, Eliza Butterworth, Arnas Fedaravicius
IMDb Rating: 8.5/10
Rotten Tomatoes: 91%
Streaming Platform: Netflix
Editor's Rating Based on the novel Bernard Cornwell's Saxon Stories, these novels are set during the 9th century A.D. The English kingdom has seven kingdoms. Viking Danish seafarers from Scandinavia ruled most kingdoms.
Only Wessex remains to defy King Alfred's firm control in his administration. This film follows Uhtred, whose orphanage is destroyed by Viking raiders in a village. Earl Ragnar takes them to his prison and eventually learns Viking methods. However, specific life-changing events test if he wants to stay true to his country.
14. Norsemen (2016 – 2020)
Writer: Jon Iver Helgaker, Jonas Torgersen
Director: Jon Iver Helgaker, Jonas Torgersen
Cast: Kåre Conradi, Nils Jørgen Kaalstad, Jon Øigarden
IMDb Rating: 7.7/10
Rotten Tomatoes: 100%
Streaming Platform: Netflix
Norsemen combines Vikings and Vikings: Valhalla with a fantastic tale centered more on humor than action-based political drama.
Its exploration of Norse history makes it very similar to Vikings and Vikings: Valhalla — even though it is less severe. This book explores sisters who struggle with power. In that respect, it still explores serious stories and combines humor and comedy.
If you're looking for a great adventure, you shouldn't have trouble spotting the Monty Python series Vikings and Vikings: Valhalla.
13. Rome
Writer: Bruno Heller, William J. MacDonald, John Milius
Director: Michael Apted
Cast: Kevin McKidd, Ray Stevenson, Polly Walker
IMDb Rating: 8.7/10
Rotten Tomatoes: 86%
Streaming Platform: Disney Hotstar
Rome is a historical drama from early b. C covers the days of the Roman Republic and its conversion into the Autocrat Empire. The transition was modeled in Octavia Augustus, Lucius Vorenus Titus Pullo. There's also another vital figure there in the book.
Two ordinary Roman soldiers become heroes after their heroic actions in the arena. Their lives are changed as they watch a republic fail and an empire rise.
The historical truth of this is also unreliable in every respect. Rome has become one of HBO's greatest historical dramas. I don't count Game of Thrones as it's a fictional series. There are a few fictional aspects, but most are faithful to history.
12. Da Vinci's Demons (April 2013 – October 2015)
Writer: David S. Goyer
Director: Peter Hoar
Cast: Tom Riley, Gregg Chilingirian, Eros Vlahos
IMDb Rating: 7.9/10
Rotten Tomatoes: 75%
Streaming Platform: Hulu
Some people find it more complex than Game of Thrones based on the complexity and scientific aspect as they can tell a historically accurate tale without being arduous.
Although the show failed to garner viewers due to poor marketing, it had good support for the series and received a Primetime Emmy award. Unlike the earliest Vikings, the Demons follow a famous historian in their lives. The story takes place in Renaissance Italy and examines Leonardo da Vinci's life and his search for science.
11. Merlin (2009 – 2013)
Writer: Johnny Capps, Julian Jones, Jake Michie
Director: Jeremy Webb
Cast: John Hurt, Colin Morgan, Bradley James
IMDb Rating: 7.9/10
Rotten Tomatoes: 85%
Streaming Platform: Netflix
It should also be known for its magical and fantasy elements. While some features from both Vikings and Vikings: Valhalla contains fantasy and seer themes, these films have more realistic premises.
The Merlin series has similar characteristics to Viking and Viking: Valhalla because it has many actions and different genre narratives which mimic Vikings' show. Arthur's famous wizard's tale is revealed here. You can learn many things about the Merlin legend and how his name has lasted until now.
10. Roman Empire (2016 – 2019)
Writer: Christian Baker, Dan Benamor
Director: Richard Lopez, David O'Neill
Cast: Aaron Irvin, Corey Brennan, Jerry Toner
IMDb Rating: 7/10
Rotten Tomatoes: N.A.
Streaming Platform: Netflix
Rome is a series chronicling ancient Rome, its history, and those Emperors and dictators who paved the way for its growth.
But even with a few action scenes, Roman Empire has similarities with Vikings: Valhalla as they talk of different leadership styles, which may not benefit Roman society now. Some part of the Roman Empire has stories of individual goal failure that led to the collapse of the Roman Empire.
9. The Borgias (April 2011 – June 2013)
Writer: Neil Jordan; David Leland; Guy Burt
Director: Kari Skogland, Neil Jordan
Cast: Jeremy Irons, François Arnaud, Holliday Grainger
IMDb Rating: 7.9/10
Rotten Tomatoes: 85%
Streaming Platform: Hulu
Editor rating Jeremy Irons plays the ambitious and powerful Rodrigo Borgia in a nine-part drama about the diplomat's quest for a papal seat and political power.
The show tells how the family rose to prominence, much like Vikings tell how Ragnar grew up to become a famous conquerer. The Borgias manipulate the Vatican's family's reputation to maintain its place. The Borgias are the most remarkable moments similar to those who had the family of Ragnar Lothbrok.
In his search to reach a higher level, he forgot to focus on what he most needed: the family's survival.
8. Reign (October 2013 – June 2017)
Writer: Laurie McCarthy; Stephanie SenGupta
Director: Fred Gerber
Cast: Adelaide Kane, Megan Follows, Celina Sinden
IMDb Rating: 7.4/10
Rotten Tomatoes: 86%
Streaming Platform: Prime Video
Reign is a must-watch for anyone interested in medieval King and Queen stories. This is a historical drama that examines Mary the Queen of Scots.
It accounts for difficulties in the arranged marriage and her adjustment to the external world and influence after living in a convent. Each season chronicles the different stages in ascending to power and her role as King of France.
The show explores her ability to overcome religious conflict and change politics to become widowed and resign from her French job.
7. Rise of Empires: Ottoman (2020)
Writer: Kelly McPherson
Director: Emre Şahin
Cast: Cem Yigit Uzümoglu, Tommaso Basili, Selim Bayraktar
IMDb Rating: 7.9/10
Rotten Tomatoes: N.A.
Streaming Platform: Netflix
Despite its flaws, Rise Of Empires: Ottoman is an intriguing and instructive documentary on a time in history That we know very little about. Unlike The Last Czars, the dramatic reenactments sensibly focus on the fight and action for most of the performance.
Ottoman will ultimately gain from this, and maybe Netflix can maintain this trend moving forward, especially given that it appears the History Channel stopped producing these kinds of documentaries long ago.
Ottoman has flaws, but its six entertaining episodes and battle-centric perspective elevate it above The Last Czars and make it an attractive feature of Netflix's expanding documentary collection.
It always helps to watch historical series based on real-time events that happened at the beginning of history, such as Vikings: Vahalla.
Rise of Empires: Ottoman reflects the importance of historical events. Rise of Empires: Ottomans focuses on the story of Ottoman Sultan Mehmed III, who is planning an invasion of the Byzantine Empire. The only way he could achieve this goal was to attack the Byzantine capital Constantinople, as his campaign against a significant historical empire would impact his future.
6. The Tudors
Writer: Michael Hirst
Director: Ciaran Donnelly
Cast: Jonathan Rhys Meyers, Henry Cavill, Anthony Brophy
IMDb Rating: 8.1/10
Rotten Tomatoes: 69%
Streaming Platform: Hulu
English history would be lacking without the Tudors, notably King Henry VIII and his story. The fabled prince was renowned for leading an obscenely sensual and abandoned lifestyle.
The Tudors' story revolves around a young king who battles with his thirst for power while marrying several women to produce a male heir when the kingdom was politically threatened by its adversaries.
The Henry VIII television series, a fictitious portrayal of the King, offers an intriguing and somewhat captivating viewpoint on the King's life and interpersonal interactions.
5. Raised by Wolves (2020 – Present)
Writer: Aaron Guzikowski
Director: Alex Gabassi
Cast: Travis Fimmel, Amanda Collin, Abubakar Salim
IMDb Rating: 7.5/10
Rotten Tomatoes: 80%
Streaming Platform: HBO MAX
Raised in Wolves first shows that the events are occurring within the future post-apocalypse timeline several decades before our current timeline.
Although it is not historically based, it does have similarities to "Vintages: Valhalla" in terms of the action and the religious topics discussed in the series.
The actor Ragnar plays an essential role in these characters. Raised by Wolves follows human struggle while inhabitants from the outside are sent to another planet. The first faction is two android groups assigned to bring up humans and re-populate the spaceship's planet.
4. Spartacus (2010 – 2013)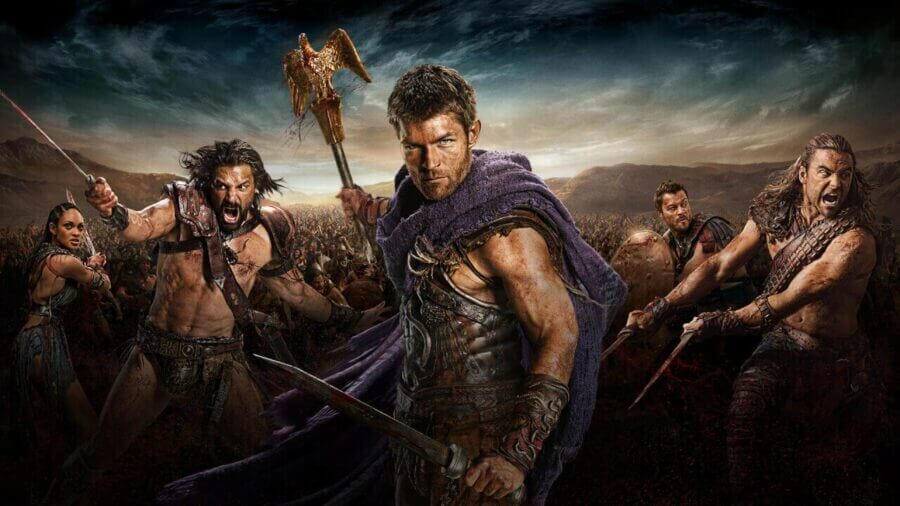 Writer: Sam Raimi; Steven S. DeKnight
Director: Aaron Morton
Cast: Andy Whitfield, Lucy Lawless, Manu Bennett
IMDb Rating: 8.5/10
Rotten Tomatoes: N.A.
Streaming Platform: Prime Video
Spartacus is a great deal similar to Viking and Viking: Valhalla because the story tells a story of gladiators who fight to defend themselves, much like in Vikings fighting for land in The Battle of Vikings.
This series focuses on the historical character of Spartacus, who led a revolt against the Roman Empire long ago with the help of Gladiators.
However, although the battles are the most critical topics in the series, you will also love that Spartacus can combine politics with various manipulation methods.
3. Britannia (2018 – Present)
Writer: Jez Butterworth; Tom Butterworth; James Richardson;
Director: Luke Watson
Cast: David Morrissey, Eleanor Worthington-Cox, Julian Rhind-Tutt
IMDb Rating: 6.8/10
Rotten Tomatoes: 92%
Streaming Platform: Sony Liv
The Romans attacked Britain in A.D. 43 under the command of General Aulus Plautius, who was eager to triumph. In contrast, Julius Caesar faltered and took control of this legendary land towards the very fall of the Roman Empire. To unify the tribes and reputedly supernatural Druids and repel their invaders, Kerra, the child of the King of the Cantii, must place aside her disagreements with archrival Queen Antonia. However, General Aulus is hiding something that might jeopardize the entire expedition.
The thing about Britannia is that this is a series that is very close to Vikings: Vahalla and their history. Britannia highlights a period from English history that few films and television series usually explore and provides us with a chance to visit Britain during the colonization period of the first century.
It also shows us a good mix of religious battles and conflicts within a fascinating series that takes place centuries before both Viking and Viking: Valhalla.
2. Versailles (Nov 2015 – May 2018)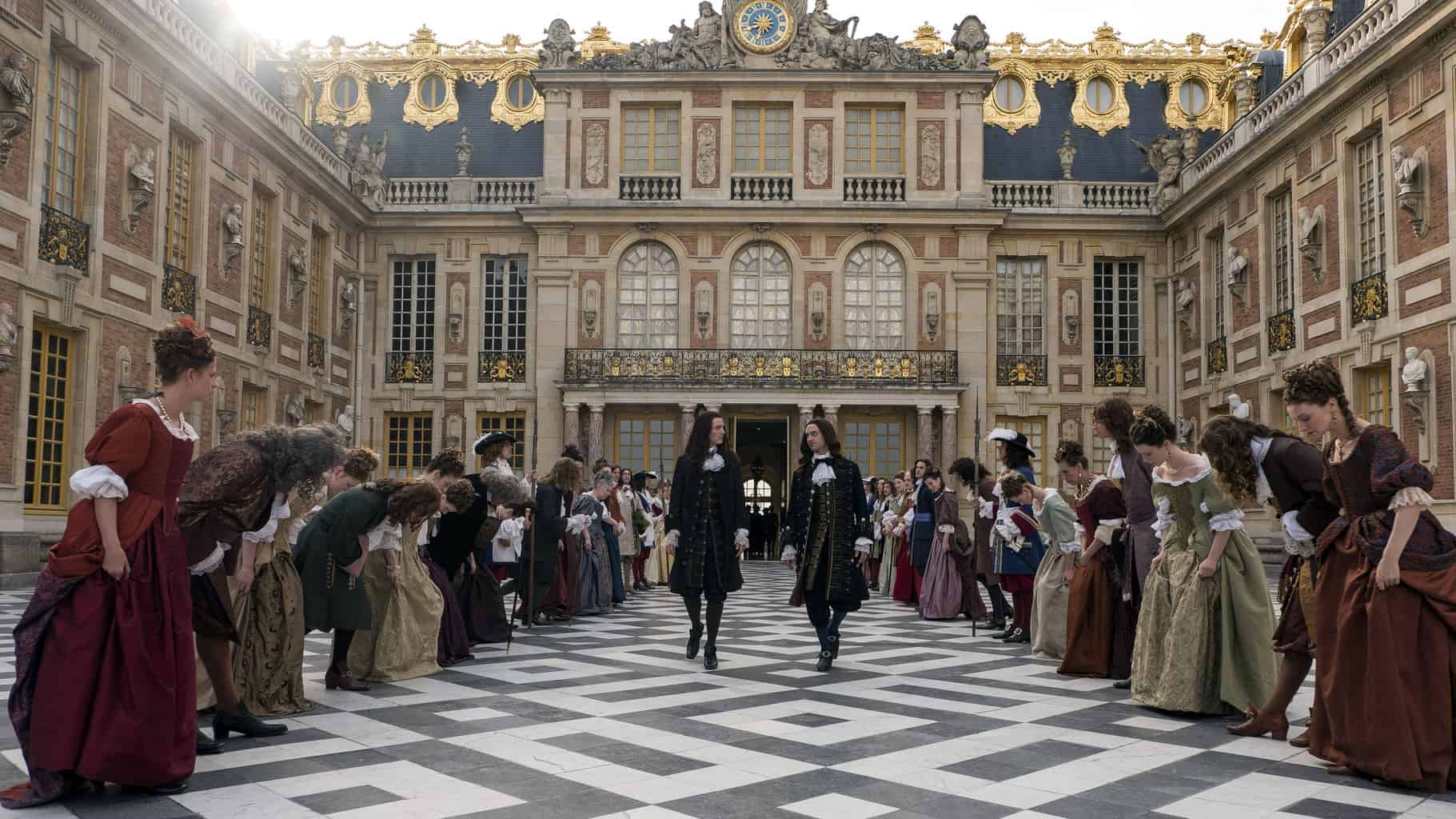 Writer: Simon Mirren; David Wolstencroft; Sasha Hails; Andrew Bampfield; Tim Loane; Martha Hillier; Steve Bailie
Director: Christian Langlois
Cast: George Blagden, Alexander Vlahos, Tygh Runyan
IMDb Rating: 7.9/10
Rotten Tomatoes: 57%
Streaming Platform: Netflix
Editor Rating As Ragnar will always remain a part of Viking legend, Louis XIV is an important figure in French history as an influential Frenchman for fighting Spain and building the Versailles palace.
The newly-recognized King relocated Paris to Versailles to keep it in place. It was transformed into a grand European palace where wealthy celebrities and noble people gathered to have fun and spy on the kings.
Versailles was intended to force the nobility to submit.
1. Knightfall
Writer: Don Handfield; Richard Rayner
Director: Douglas Mackinnon
Cast: Tom CullenPádraic DelaneySimon Merrells
IMDb Rating: 6.7/10
Rotten Tomatoes: 57%
Streaming Platform: Netflix
Viking success helped to prepare Knightfall for History Channel's next major drama. The story also follows the Viking's story-telling footprint, creating a complex drama built around exciting facts.
Knightfall is based on the fourteenth-century telling of the tale of KnightsTemplarius. The series is based on a fictional protagonist, Landry de Lauzon, and deals with events surrounding the rise of the Knights. Landry is an unhappy knight and courageous warrior losing trust after he fails in the Templars.
FAQs
7 Shows Like Vikings For More Stories Of Kingdoms And Conquests
It was relaunched by History Channel last year and featured the Norwegian men of medieval Scandinavia. It became an extremely successful T.V. series that ran six seasons with a 90-episode length.
Many people compare the television show to Game of Thrones, but the Vikings stand out. Michael Hirst wrote the film in collaboration with the ensemble cast of Jeremy Grisham, David Grisham / John C.
Is Vikings a Good Series?
This series is known as "Game of Thrones." This series was just as good as GOT and was able to overtake it in some places.
It proved to viewers that the History Channel could do a legitimate drama show instead of the standard docudramas of its predecessor. The first season was filmed at the same time. The narrative value and production value stayed unchanged.
The stories remain grounded and have a real-life, despite their epic nature. It's easily an excellent historical costume drama. Update – The report has slowed somewhat over the past two seasons.
Should You Recommend 'Vikings' To A 'Game of Thrones Fan?
HBO's Game of Thrones is currently ranked among the most extensive televised series worldwide with surprising twists. Maybe someone is looking to find an exciting activity during the different seasons. What's your impression of Viking fans?
They likely will. Viking was created after HBO's wildly successful series. The Viking World resembles those of the "GOT" world, despite not being quite as ambitious in its narrative aspects.
Similar to the novel, it is concerned with politics in the medieval context. Those fans may find these aspects interesting here because the Vikings are based on historical events and history.
What Comes Next After The Vikings?
Vikings: Valhalla debuts on Netflix on February 25. It brings in the stories of many popular Viking characters. Despite being the sequel to history's hit series Vikings, it's an entirely new program that suits contemporary and old fans.
Are There Any Shows Similar To Vikings?
Barbarians, Raised by Wolves, Game of Thrones, The Last Kingdom, Norsemen, Knightfall, Black Sails, and Spartacus are some shows similar to Vikings.
Read More: 25 Best TV Shows Like Downton Abbey