The drama movie, Son of Monarchs, is a movie that intricately ties science and socio-cultural identity together, which makes it a compelling watch. The film is visually flamboyant and presents a very poignant story. Under the directorial guidance of Alexis Gambis, who has also scripted its plot, the movie presents itself as a piece of art.
The monarch butterflies pattern of migration functions as a potential allegory for the journey of an immigrant. Distributed by HBO Max, the movie has been co-produced by Abraham Dayan and Maria Altamirano. If you plan to watch the movie, you need to know these details.
Where Can You Stream Son of Monarchs?
The movie Son of Monarchs will be joining HBO Max's movie catalog on November 2, 2021. Hence, with a subscription to the streaming channel, you can easily stream it. The movie was also released in some selected theatres across the US on October 15, 2021. It will also be available on Google Play for rent or purchase.
Since it will be dropping on Google Play, one can also expect it to release on various video-on-demand platforms like VUDU, Microsoft Store, and iTunes.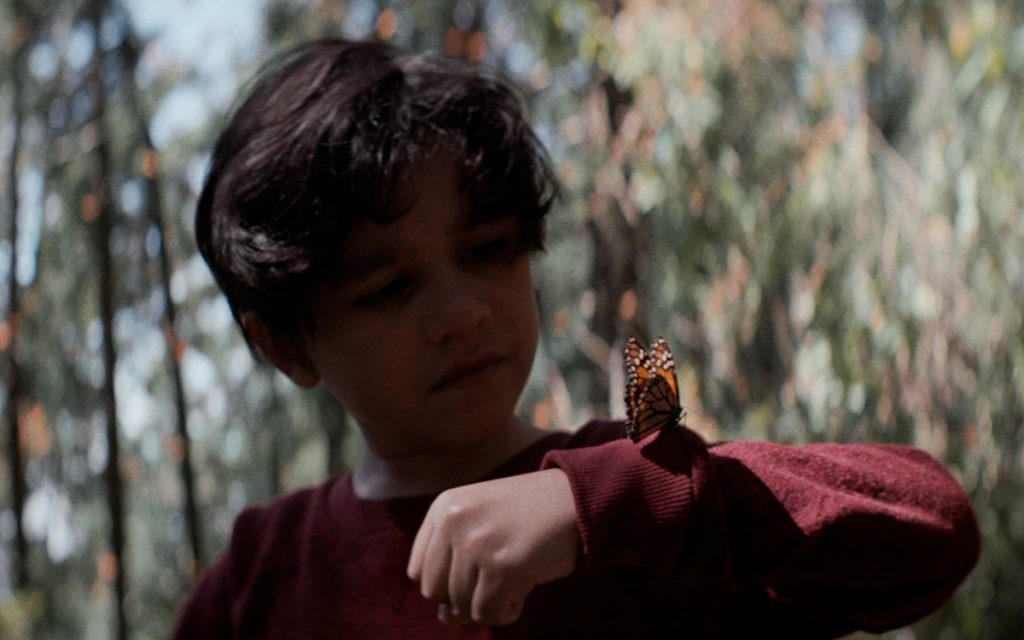 How To Stream Son of Monarchs For Free?
HBO Max is no longer offering a free trial for users who subscribe to the channel for the first time. But, the HBO Max add-on of Hulu is available for free for a period of 7 days. Hence, if you want to cord-cut, you can use this free trial for accessing the movie and watching it for free. However, users are generally advised to obtain a proper subscription and seamlessly stream the movie.
What Is The Movie About?
Mendel, a Mexican biologist, is professionally accomplished. He presently lives in New York. When he used to live in Angangueo, a small town, he had fallen in love with the subject. He generally researches monarch butterflies.
These butterflies travel to find suitable conditions to suit their cycle of hibernation or breeding. As Mendel nestles himself with the study of these spectacular butterflies from Michoacán forests, it pushes him to question his immigrant identity.
The combination of science and social reality highlights various pertinent themes in the movie. As he comes back to his Mexican hometown after his grandmother's death, he embarks on an eye-opening journey. He is forced to confront the trauma of his past. Mendel mentally starts to reflect back on his hybrid identity in an attempt to come to peaceful terms with it.
Who Is In The Cast Of Son Of Monarchs?
The American-Mexican drama movie, Son of Monarchs, presents an innovative premise that neatly juxtaposes science, art, and cultures to deal with sensitive issues at hand. The allegory of environmentalism, immigration, and identity persists in the movie through the depiction of monarch butterflies. It creates unique imagery and presents a promising plotline. The cast delivers a powerful performance.
The protagonist Mendel is played by Tenoch Huerta Mejía. Sarah is played by Alexia Rasmussen, and Simon by Noé Hernández. Paulina Gaitán plays Brisa, and Lucía by Electra Avellan.
Son of Monarchs is a poignant piece of art that deals with the issues of immigration through pertinent allegorical references.