2021's highly anticipated psychological drama Spencer was released on November 5, 2021. The film is biographical, yet it claims to be a fictionalized narrative of the turbulent relationship of Diana, Princess of Wales, and Charles, Prince of Wales, played by Kristen Stewart and Jack Farthing, respectively. The ensemble includes Emma Darwall-Smith, Stella Gonet, Richard Sammel, with newcomers Jack Nielen and Freddie Spry.
Steven Knight serves as a film scriptwriter, with Pablo Larrain as the director. The film Spencer first premiered on September 3, 2021, at 78th Venice Film Festival. With the current IMDb rating of 7.2, the film received positive reviews. Stewart was especially applauded for her performance.
Kristen Stewart (Diana Spencer, Princess of Wales)
Starting her career in The Flintstones in Viva Rock Vegas (2000), Kristen Stewart first got noticed in Panic Room (2002) as Jodie Foster's daughter. However, it was her role as Bella Swan, the female protagonist of the Twilight Saga (2008-2012), that got her recognition.
Her other major films include Snow White and the Huntsman (2012), Clouds of Sils Maria (2014), Equals (2016), Personal Shopper (2016), and Charlie's Angels (2019). With the short film, Come Swim (2017), Stewart made her directorial debut.
Jack Warthing (Prince Charles of Wales)
Jack Farthing's noteworthy roles include The Honourable Fredrick Threepwood (Blandings; 2013-2014), George Warleggan in Poldark series (2015- 2019), and Donald Fraser in The ABC Murders (2018). The English actor had also portrayed the roles of Gerald Paynter in Agatha Christie's Poirot, and Botticelli in Da Vinci's Demons, both of the series came out in 2013.
He had also appeared in numerous films like The Riot Club (2014), Burn Burn Burn (2015), Official secrets (2019), Love Wedding Repeat (2020), and the recently released 2021 film of The Lost Daughter.
Emma Darwall-Smith (Camilla Parker-Bowles)
Emma Darwall-Smith's notable roles include Donna in England Expects (2004), Muriel Wright in Ian Fleming: Bondmaker (2005), and Titania in Ballet Shoes (2007).
Her acting credit also includes two short films, which are Just the Ticket (1999) and Dance of the Porcelain Demons (2019).
Stella Gonet (Queen Elizabeth the Second)
The Sottish theatre actor Stella Gonet is known for her portrayal of the roles as Beatrice Eliott in The House of Eliott (1991-1994) and Jayne Grayson in Casualty (1986-2008) and Holby City (2007-2009). She also appeared in The Crow Road (1996), Foyce's War (2004), Dalziel and Pascoe (2006), and Outnumbered (2014).
Her film appearances include Celia in Arthur's Dyke (2001), Mrs. Nickleby in Nicholas Nickleby (2002), and Miss Prism in The Importance of Being Earnest (2018). In 2017, she had also portrayed the role of Margaret Lambert in Netflix's The Crown.
Richard Sammel (Prince Philip, Duke of Edinburgh)
The German actor Richard Sammel has 121 acting credits. Some of the iconic works include the Italian comedy Life is Beautiful (1997), Casino Royale (2006), Inglorious Basterds (2009), The Third Half (2012), The Strain (2017), and The Name of Rose (2019). His recent work, The Head, was released in 2020.
Jack Nielen (Prince William, Duke of Cambridge)
Spencer (2021) is Jack Nielen's first role, according to IMDb.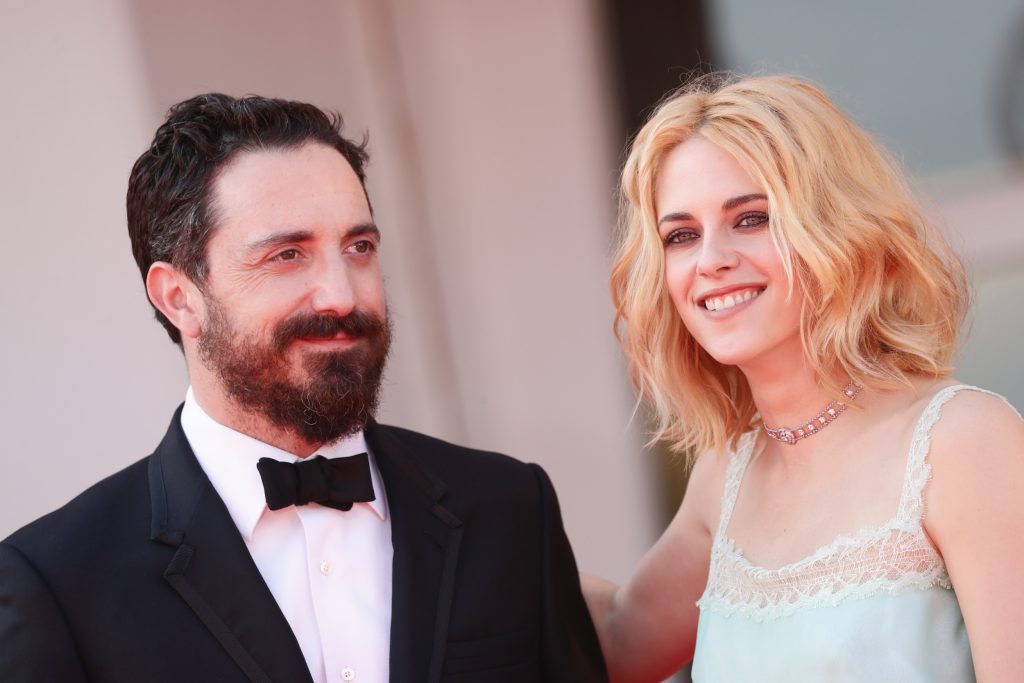 Freddie Spry (Prince Harry, Duke of Sussex)
Spencer (2021) is Freddie Spry's first role, according to IMDb.