2021's most anticipated Marvel film, Spider-Man No Way Home, has been out for less than a week but has gathered much appreciation and positive feedback from critics as well audience alike. This third MCU spiderman movie has been pen downed by Chris McKenna and Erik Sommers, while direction has been helmed by Jon Watts.
It stars Tom Holland in the titular role of Spider-Man na. k.a Peter Parker, Benedict Cumberbatch, Jamie Foxx, Zendaya, Alfred MolinaJacob Batalon, Benedict Wong, Jon Favreau, Willem Dafoe, Andrew Garfield, Tony Revolori, Tobey Maguire and Marisa Tomei. Let's have a look as to what the mid-credits, as well as the post-credits scene in the Spider-Man No Way Home, meant.
What Does The Mid-Credits Scene Signify In Spider-Man No Way Home?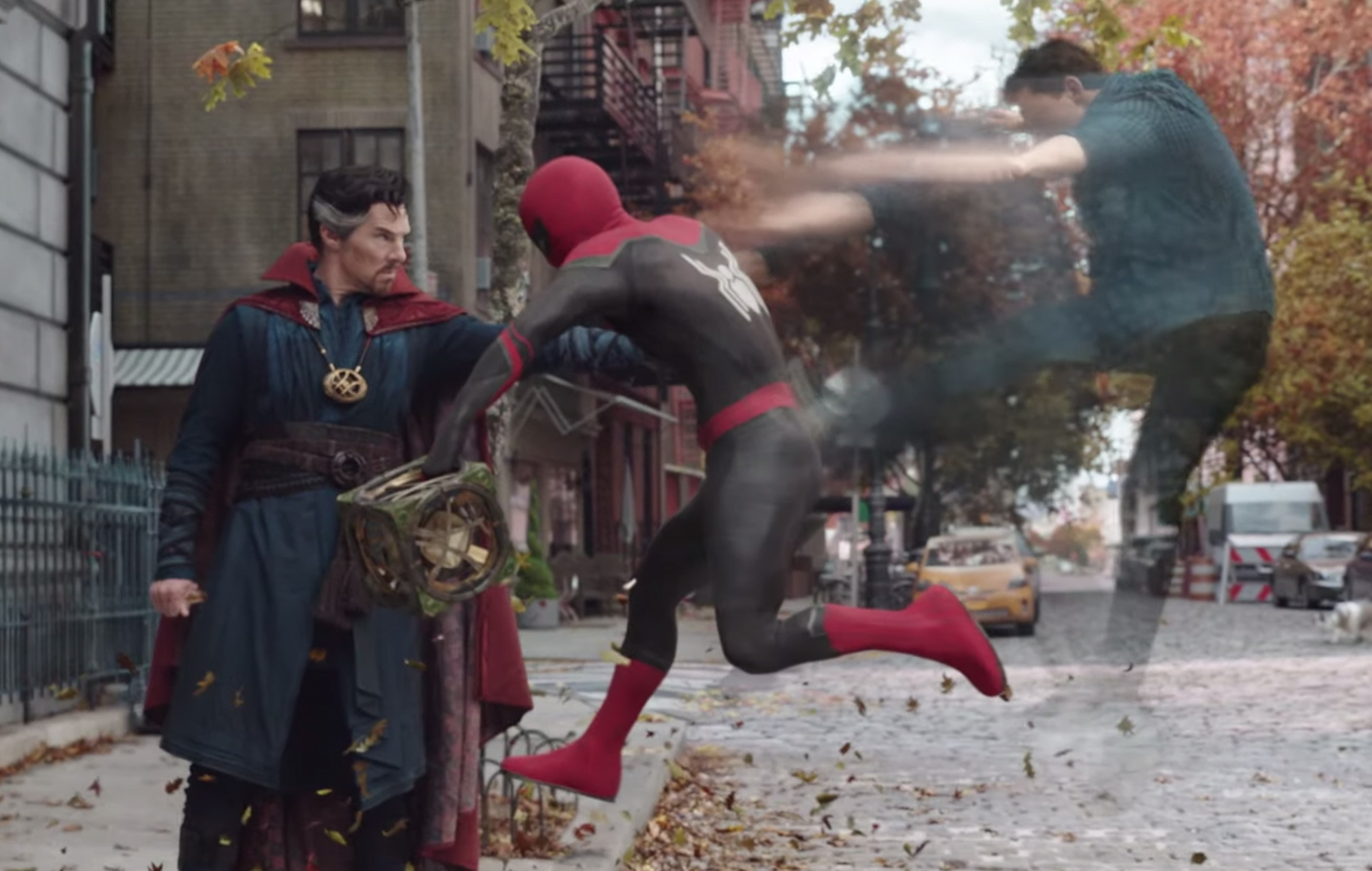 By recalling the post-credit scene in Venom: Let there be Carnage, where it was shown that Venom was being sent to the MCU, we all fairly assumed that this would make its way into the Spider-Man No Way Home, but it turned not to be so.
In the mid-credits scenes in the recent Spider-Man No Way Home, we see Eddie Brock having a conversation with Cristo Fernández's essayed role of a bartender regarding the presence of superpeople in MCU the Blip and purple aliens. He is there to find Spiderman. But as Dr. Strange casts his spell, Venom is transported back into his universe.
While doing so, he unknowingly leaves a part of the symbiote behind, which implies that there can be some Spiderman versus Venom soon!
What Does Post-Credits Scene Signify In Spider-Man No Way Home?
The post-credit scenes of Spider-Man No Way Home showed the trailer to Dr. Strange's Multiverse of Madness. The trailer showed what effects can Strange's spells have and how they can have unknowing aftermaths.
We also get to watch Strange Supreme, the evil twin of Dr. Strange that was first encountered in one of the episodes titled What If…? Doctor Strange Lost His Heart Instead of His Hands? in What If…? He became engrossed in saving Dr. Christine Palmer, for which he altered with the laws of nature that eventually led to the destruction of his universe.
We also see Mordo telling Dr. Strange about the danger that was imposed by Strange Supreme on the universe. It is believed that he will be facing Wanda as a supervillain, but in turn, he would ask for her aid in order to restore reality. Thus, the movie would be a perfect watch and highly awaited.
What Is The Plot For Spider-Man No Way Home?
The premise of the movie focuses on the alterations in the spell that Dr. Strange casts in order to make Spiderman's reality a secret again that eventually lead to various dangerous mates making an entry from different worlds to the present scenario, eventually making Spiderman take decisions that could cost him everything.
What Is The Response For Spider-Man No Way Home?
The movie has aptly lived up to the hype that it created way before its arrival. According to Rotten Tomatoes, the movie has garnered 94% of ratings, whereas, on Metacritic, it has scored 72/100, making it a favorable watch. Its release has gathered $587.2 million, making it the third-highest grosser in history, following Avengers: Endgame with $1.2 billion and Avengers: Infinity War with $640 million.