Is there anyone who isn't in love with Doraemon? It might be for children, but it is loved by all irrespective of what age they are of. Stand by Me Doraemon 2 is a Japanese film that has been directed by Ryuichi Yagi and Takashi Yamazaki and fabricated with the association of Shirogumi, Robot Communications and Shin-Ei Animation Productions companies.
The film falls under the genre of animated science-fictional comedy. This film originally aired on November 20, 2020, in Japan and is 96 minutes long.
Stand by Me Doraemon 2 draws its plot from 2 short films named Doraemon: A Grandmother's Recollection and The Day When I Was Born, released in 2000 and 2002, respectively.
Christmas Eve Release Date And The Buzz About It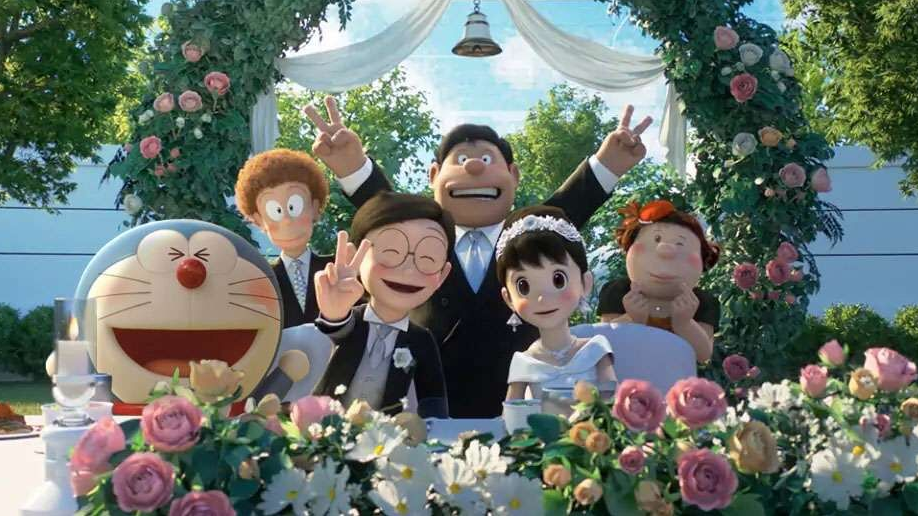 No one can relax if they get to know that Doraemon is all way coming to cheer us upon once again. Stand by Me Doraemon 2, released in the previous year in Japan but now, it is going to air on Netflix on December 24, 2021. No other platforms are yet being known where you can watch this film, so do not forget to stay tuned to Netflix.
Now the end of this year is soon, and the audience should be delighted to know that Stand by Me Doraemon 2 is all set to lighten up their Christmas eve. As you all know, Doraemon means fun, excitement and adventure, and this film will portray the pat present and future life of Nobita. 
Plot
Nobita is not complete without being involved in some sort of mishap and Doraemon coming to his rescue. Stand by Me Doraemon 2 will portray how the protagonist, Nobita, is all again being aided by Doraemon to go to his past and make his future better—getting puzzled? 
The story of this film is all about Nobita, who had gone to the past to meet his beloved grandmother, who died when Nobita was quite young. Now the old lady is delighted to see Nobita but wishes to see who his wife is going to be in future. This event occurs just as his wedding with Shizuka was going to happen, and thus he once again time travels to the past and seeks Doraemon's aid.
Cast
Since Netflix is all set to release the film soon, you must be curious to know who all are there voicing for the characters in the English Language. 
So here it goes, Mona Marshall will be voicing for Doraemon; Johnny Gong Bosch for Nobita Nobi; Cassandra Lee Morris for Shizuka; Nrian Bracock for Suneo Honekawa; Kaiji Tang for Takeshi Gian Goda; Mari Devon for Tamako Nobi; Tony Oliver for Nobisuke Nobi; Spike Spencer for Dekisugi Hidetoshi; Minae Noji for Jaiko Goda and few more.
Should You Watch It?
If you love Doraemon, you should be watching this as well. There is no point in not watching the film since we all know, not a single episode of Doraemon has failed to imbue within us a feeling of joy and laughter. This is one of the most loved cartoons, and the Stand by Me Doraemon 2 film is sure to bring the same feeling back within everyone one more time. Get ready to go back to your childhood once more.