2014's American road comedy movie Tammy is a work by director and co-writer Ben Falcone. Mellisa McCarthy, who also stars in the movie as the title character, has produced and co-written this 2014 film. The movie's cast role includes the names of Susan Sarandon, Allison Janney, Gary Cole, Mark Duplass, Nat Faxon, Toni Collette, Dan Aykroyd, and Kathy Bates.
The movie narrates the tale of a woman named Tammy who takes her alcoholic and diabetic grandmother on the road when they get to know about her husband cheating on her. The American comedy was out in cinemas on July 2, 2014.
Where to Watch Tammy Online?
Interested watchers and viewers can find the film on DIRECTV, TNT, Spectrum On-Demand, TBS, and Tru TV. One can also choose the option of purchasing the film on Apple iTunes, Google Play Movies, Vudu, Amazon Video, Microsoft Store, YouTube, Redbox, AMC on Demand, and DIRECTV online. It is also available to rent or stream via subscription on the platforms above.
Tammy 2014 Cast and Characters
We have Melissa McCarthy playing the lead role of Tammy Banks, with Susan Sarandon as Pearl Balzen, i.e., Deb's Mother and Don's Mother-in-Law, as well as Tammy's grandmother. Then there is actress Kathy Bates portraying Lenore, Pearl's cousin and Allison Janney as Deb (Tammy's mother) with Dan Aykroyd playing Tammy's dad Don. Further in the cast list, Mark Duplass as Bobby Tillman, Gary Cole as Earl Tillman, and Nat Faxon as Greg Banks, Tammy's husband.
About the Production of Tammy (2014)
In November 2011, New Line Cinema reportedly acquired Melissa McCarthy's script, Tammy. The film's story revolves around an obese woman who gets laid off from her job. She then finds out about her husband cheating on her and decides to take a road trip with her alcoholic grandmother, high on profanity. 
Tate Taylor and Beth McCarthy-Miller had a direct hand on this Cinematic project. However, those deals weren't closed, and McCarthy's husband, Ben Falcone, ended up getting in the director's chair.
Filming and Location of Tammy
The 2014 American comedy started its principal shooting on May 3, 2013. The location for the filming was chosen to be Wilmington in North Carolina. The shooting of Tammy was conducted at other places, too, like the surrounding areas of Shallotte, North Carolina, Castle Hayne, North Carolina and Boiling Spring Lakes, North Carolina. The film also had short clips shot in Louisville, Kentucky and Niagara Falls, New York.
Release of Tammy and Success at the Box Office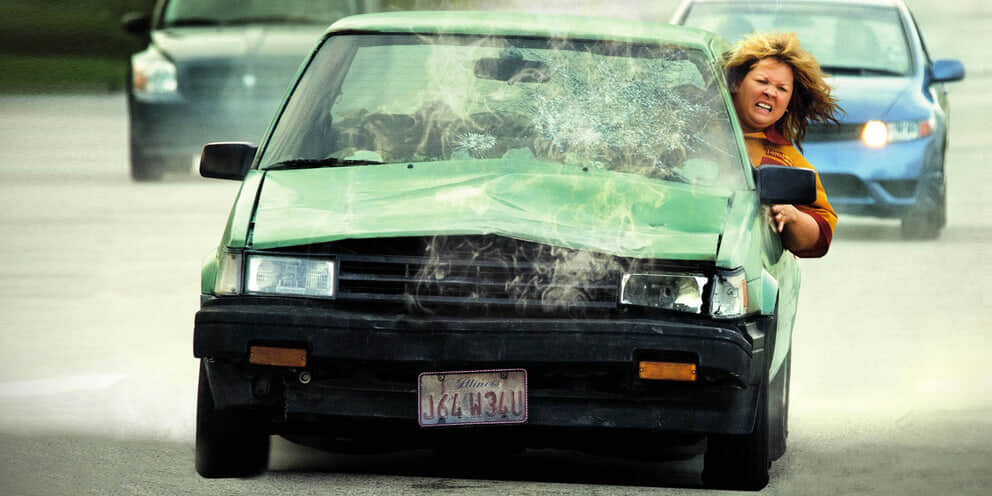 The 2014 comedy released its first and official complete trailer on May 6 next month in June, and the movie also released three posters for the same. Nearly two weeks later, the movie brought out its trailer for the UK. Tammy made $84.5 million success in North America and $16 million in other territories, counting to a total of $100.3 million compared to the $20 million budget. 
Unbelievably, the movie made $6.2 million on the release day itself, and by the end of the week, it had reached $21.6 million, closing on the second position at the box office.