Ted Bundy: American Boogeyman is an addition to the list of Bundy films that came out in recent years. Netflix's movies such as Extremely Wicked, Vile, and Shockingly Evil gave us an insight into Bundy's crime through the eyes of her girlfriend. This year we have two movies related to serial killer Ted Bundy. He had become a point of fascination before he was executed in 1989.
What About Ted Bundy?
Hollywood has totally exploited his popularity by making several movies on him. So what is special about Ted Bundy? We'll try to answer this question only in the following paragraph. The movie is not too intriguing unless you're a fan of a serial killer turning into a standard one. The major part of American Boogeyman shows us the story of Ted Bundy as he moves from one town to another, stalking and killing women on the go.
The murders don't seem suspenseful, and the story is completely monotonous. There's no reason behind these killings, and it's just that the person is a serial killer, and he does that for fun. This was all about the first part of the movie.
In the second part of the movie, we see agents Robert Ressler and Kathleen McChesney trying to track down Bundy through the traces he leaves at his crime scenes. The second part can be considered the filmmaker's answer to the movies- Mindhunter or Zodiac. The sad part is that this section lacks thoroughness and authenticity. People playing the role of Police don't give justice to their characters.
When we talk about American Boogeyman, Daniel Farrands, director and writer of the movie, just has exploitation in his mind. It doesn't feel good to watch such a movie where people's lives are considered so cheap that they're just being used for the purpose of entertainment.
Chad Michael Murray has done justice to his role. He's mostly seen roaming on the streets like a pervert. He has a porn stache which is shown to the audiences during the second half of the movie. There's nothing new that Ted Bundy: American Boogeyman has got to say about this serial killer. This movie tries very hard to shock everyone with its depiction of violence, but instead, it makes the viewers feel like they're watching some sort of reheated slasher leftovers.
Trailer of Ted Bundy: American Boogeyman
You can watch the trailer on the Dark Star Pictures Trailers YouTube channel. The trailer is two minutes long, and it came on August 2, 2021.
The Cast of the Movie
The movie stars Alexandra Scott, Dashiell Connery, Chad Michael Murray, Diame Franklin, Jake Hays, Holland Roden, Leslie Stratton, Marietta Melrose, Lin Shaye, and Olivia DeLaurentis.
Release of Ted Bundy: American Boogeyman
Ted Bundy: American Boogeyman was released by Fathom Events as a one-night show. Later, Redbox released the film on September 3, 2021.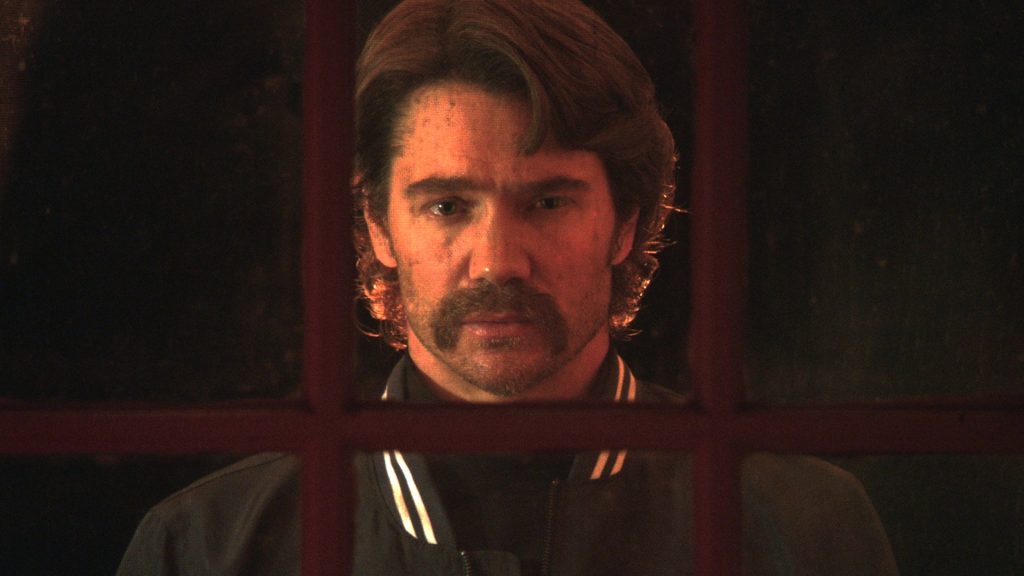 Other Details
Daniel Farrands has directed the movie, and it has a runtime of 110 mins. This movie has got an average rating of 14% on Rotten Tomatoes.
For more updates about upcoming shows and movies, stay tuned to our website.