The Alpinist is a documentary movie that is based on mountain life. The story of this documentary movie is about a Canadian mountain climber named Marc-Andre Leclerc. The story of the drama depicts his difficult lifestyle during the attempt to climb up the mountain. However, the drama enhanced how Marc-Andre Leclerc pushed his anxieties to achieve his goal of climbing a mountain.
Peter Mortimer and Nick Rosen have directed the documentary The Alpinist. However, apart from the direction, Peter Mortimer has also taken the responsibility as a drama narrator. Michael Negrin, Ben Bryan and Clark Fyans are the producers of the movie.
The title of the movie The Alpinist illustrates the difficulty and aesthetic inclines about climbing. It is quite obvious that the makers have faced a lot of hardships while filming the movie. However, the height, the rocks and the snowy temperature is the biggest pause for them.
The center individual of the drama, Marc-Andre Leclerc, had stated that if the whole crew members are behind his back and trying to support him, he can call the trip a solo trip. Previously the makers were supporting him and filming his hardship with all setup and camera. But as time passed, Leclerc tried to make the adventure a solo trip by handling a small camera with himself. Moreover, Leclerc describes that he tried to grasp every moment of the journey as if this is his last day of life.
Ratings and Reviews About the Documentary Movie The Alpinist
The documentary drama has gained 92% from Rotten Tomatoes and 64% from Metacritic. However, two years ago, a different and award-winning documentary Free Solo came up. From there, the viewers are trying to figure out whether the upcoming mountaineering documentary The Alpinist is the same or different.
Moreover, the partner or the co-climber of Marc-André Leclerc, Brette Harrington, has described his social awkwardness and the difficulties he faced in front of the camera. She also explained that acquiring his weakness and catching up with the mountain's peak is itself nothing less than an Oscar for Marc-André Leclerc.
A Recap About the Release Date of the Documentary Movie The Alpinist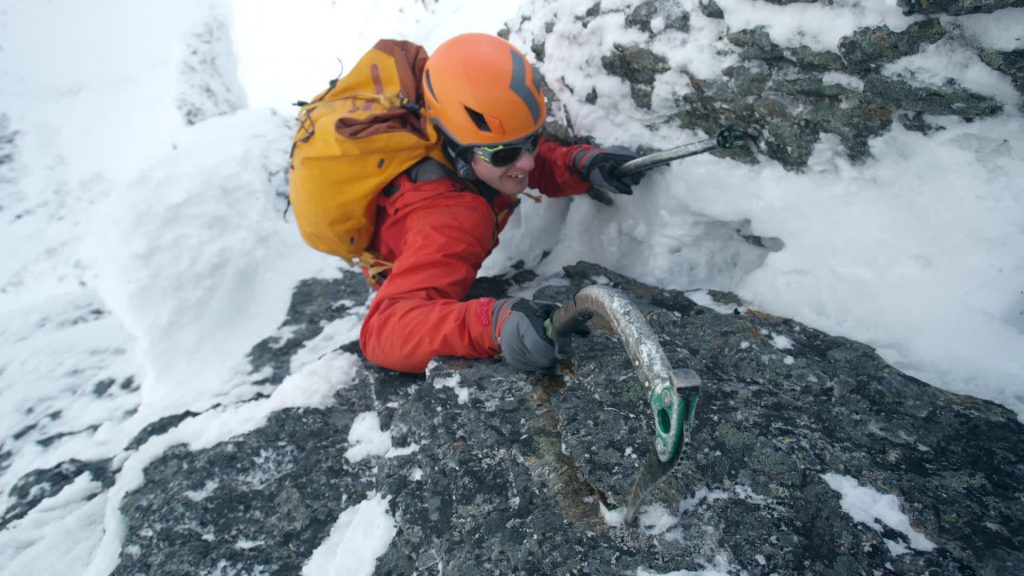 The Alpinist will release on September 10, 2021. However, the movie depicts the love of a young soul towards the mountains and their ground. The candid moments of the documentary will bring up the aroma of mountain ranges. The glimpse about the drama is already out on social media, and people are trying to figure out how this documentary is a bit different and diverse from another mountain documentary.
However, the spectators can themselves figure out how the Canadian mountain climber, Marc-Andre Leclerc, has tried to set his whole journey as a solo trip without any helping hand. Nonetheless, the conclusion can be made that the candid instants which have been put up with the climbers will undoubtedly win the hearts of the onlookers.