Social workers do so much good to the families they help and society in general. But sometimes, the question is at what cost? The Gateway movie, released on 3rd September 2021, speaks just about the same. The screenplay was initially titled "Where Angels Die" and was written by Alexander Felix.
Michele Civetta directs the movie. He is an Italian film director and has previously been nominated for the Emmy Awards.
The Gateway Review
The story follows the life of Parker, who is a social worker. Parker had a rough childhood himself; hence he became a social worker to help families that needed help. He was devoted to his work to the extent of putting his own life on the line. Dahlia is a single mom to her daughter Ashley. Dahlia and Ashley are the most recent cases handed to him. Parker gets attached to Ashley on a fatherly level.
Then enters Mike – Ashley's father, who was in jail for his crimes in the past. Parker was trying his best to keep Dahlia and Ashley protected, safe, and away from crime. He not only takes enough care of Ashley but also tries to keep Dahlia, who is a little too carefree, out of danger or protected.
On the other hand, Mike put everyone on the line for drug deals, frauds, etc. In all this chaos, Parker even loses his job. The movie continues with Parker trying to piece everything together, while Mike just wants to destroy everything. Mike also suspects Parker and Dahlia might be having an affair, so he tries all the ways to keep him away, as he might be kicked out if Parker stays in their lives.
The amazing movie cast is Shea Whigham in the lead role of Parker. Olivia Munn and Taegen Burns are playing the mother and daughter. Zach Avery is playing as Mike, Dahlia's husband. Apart from the main characters, we'll find Frank Grillo, Bruce Dern, Taryn Manning, Mark Boone Junior, Alex Wraith, and Keith David in different roles.
Shea Whigham is a well-known actor known for his acting in three "Fast and Furious" movies and the TV series "Modern Love." Olivia Munn has previously acted in "Iron Man 2", "X- men," and the horror movie "Deliver us from Evil."
Should You Stream it or Skip it?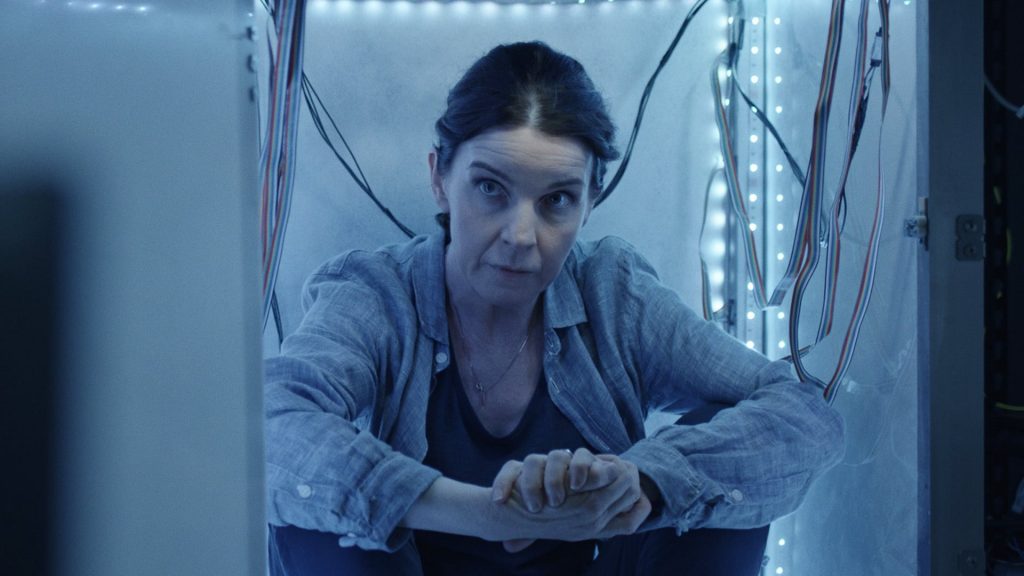 The movie has received a low IMDb rating of 4.5, but its popularity grows as days pass. Viewers who've already watched the movie stated that the movie is quite boring, lacks story structure. Fans complained that the movie missed character development. The dialogues aren't that great either. The movie is rather confusing, with a lot of things happening all at once, not giving the viewer time to process it.
Even though the movie didn't feel that great, the actors and actresses involved delivered great acting. Fans praised the actors for their acting. On last thoughts, The Gateway does seem a little too boring, and the story isn't that great either. One can skip it to watch something else. Fans who love the actors and actresses of the movie could give it a try just to cheer their favorite actor/ actress.