The Harder They Fall is the latest 2021 American Western movie that Jeymes Samuel directs and the screenplay. This movie had its world premiere at the BFI London Film Festival, which was held October 6 this year itself before finally getting scheduled to get released on Netflix.
The star cast of this movie is amazing and will make you fall in love with it. The story is also filled with drama and action-packed scenes, so we believe that the hours taken by the movies will not bore you.
Introduction to the Plot of The Harder They Fall!
The Harder They Fall is a classic Western tale about a group of friends who are on their expedition for revenge. The group includes outlaw Nat love, who comes to know about his enemy, Rufus Buck, and he is about to get released from jail, which gives Nat love an open invitation to get his revenge while satisfying his love himself.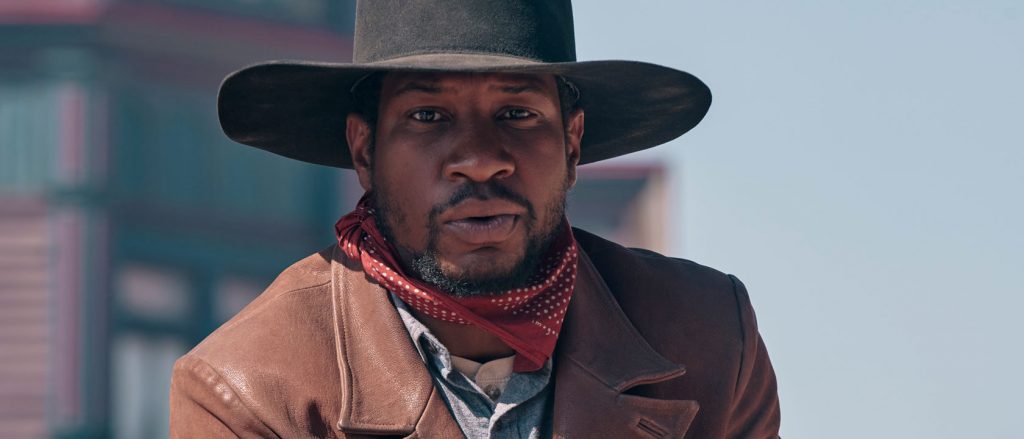 As we have already said, he is not alone in this revenge mission; he has an extraordinary team of witty outlaws like himself. He is beginning with his last love called Stagecoach Mary, followed by a hot head Bill Pickett who serves as his right hand. Then there is one more character who might surprise many people, and Jim Beckworth somehow turned to become his ally.
Villian is never weak, and we know it at least till the very end of the story. Here Rukus Buck too has a fearsome crew that includes Trudy Smith and Cherokee Bill. The battle between the two is worth the watch as it is related to physical abilities and more than that.
The Cast of The Harder They Fall!
Moving on to the cast of the movie that is filled with amazing talented members, including Jonathan Majors as Nat Love, Idris Elba as Rufus Buck, Delroy Lindo as Bass Reeves, Lakeith Stanfield as Cherokee Bill, Zazie Beetz as Stagecoach Mary, Edi Gathegi as Bill Pickett, Danielle Deadwyler as Cuffee, Regina King as Trudy Smith, RJ Cyler as Jim Beckwourth, Deon Cole as Wiley Escoe and Damon Wayans Jr.
When and Where Can We Watch This Movie?
The Harder They Fall can be a great movie for all those who are in love with suspense and action. And if you feel that you are one of those, then Netflix is the right platform for you where you can catch up on this classic. This movie will be released on Netflix on November 3, 2021. Alongside this, the movie has also been released in UK and USA on specific dates.
What Else About The Movie, The Harder They Fall?
The amazing thing about this movie is that being a western movie, the whole cast of it is filled with African-Americans. Besides being a fictional movie, it has characters who resemble real-life cowboys, lawmen, and outlaws of the 19th-century American West.
This movie is going to be great if the plot is as interesting as we are getting to read, and we believe that if you want to know about it, you need to book the slot.