Action? Check. Humor? Check. Adventure? Check. Cars flying? Check. If this is what your checklist looks like, then you should come on board with us to explore the film that we are going to review next. The Lost City. The film is no different than other action and adventure-packed movies, but it surely has its own unique propositions to make a fanbase of its own.
One might have seen an enormous number of adventure movies, then what is it that makes this one different? It's cast. As mentioned in the title as well, this film is a multi-starrer having a cast of actors like Brad Pitt in it.
What Does The Trailer Tell Us?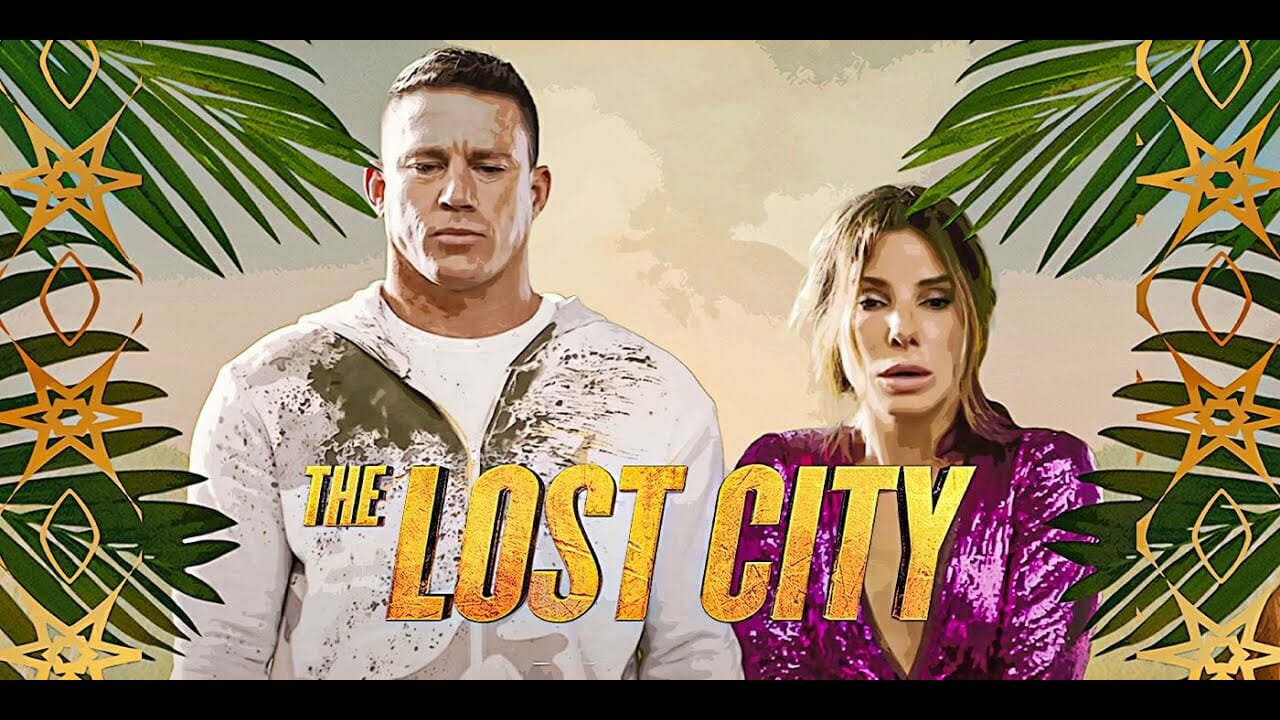 On watching the trailer, we come to know that Loretta Sage, played by Sandra Bullock is the protagonist. It's her around whom the show revolves. She plays the role of an author who is widowed and has recently published a book titled "The Lost City". The cover boy of the book Alan, played by Channing Tatum is someone whom the audience at first might term as beauty without brains. He is the main reason the book breaks sales records and publicity events are always full.
Loretta is unaware of the fact that her book is reality which when she later discovers leaves her awestruck Abigail, a billionaire, played by Daniel Radcliffe comes to know about it. He turns aggressive to reach the lost city and conquer the treasure. Loretta's abduction is seen as an opportunity by Alan.
He wishes to prove her that he is more than someone who is just on the cover page. He is a real-life hero. This makes him to go on a mission to save Loretta. This is followed by a series of events. In between those events there is the entry of Brad Pitt as Jack who saves the duo, Loretta, and Alan. This is basically the summary of the movie although there are more aspects to it which we want our readers to explore themselves without giving any spoilers.
When And Where Can We Watch It?
The Lost City has undergone several changes. Sometimes it was their title which went from The Lost City of D to The Lost City. Then we saw a shift in the release date which to our surprise was not postponement but preponement from April 15 to March 25, 2022. The movie is slated to make a theatrical release. Whereas on 12th March 2022, viewers will also see its global premiere at the South by Southwest Film Festival.
The Star Cast
Sandra Bullock's character Loretta needs a bit calm to be played effortlessly. In the trailer we observe that Sandra is doing a great task at pulling off the role. In real life, Sandra has bagged awards like the Academy Award and Golden Globe Award. A lot about her character is yet to be discovered and can be done only once the movie hits the screen.
Brad Pitt is one of the biggest names associated with the movie. If we start mentioning the charismatic actor's achievements and previous works, then this article would be short enough. He portrays the role of Alan's meditation guru and is quite in action. Channing Tatum who plays Alan seems quite cool and a fun guy who plays around. Alan is the sort of those alpha males who try to gain attention. But when he tries to save Loretta, we see a totally different side of his.
Last but not the least Daniel Radcliff's Abigail is an opportunistic billionaire who seems obsessed with money. His desire to find the lost city is the reason the show and its plot gain shape.
Stream It Or Skip It?
Being honest this movie as well is like the others that are in its genre. The trailer does not give many hints of any romantic relationship budding between this adventure. This might seem intriguing to a few. The plot is not much different from the other shows or movies in the same genre. But what grabs attention is the cast and the location.
The scenes of the movie which have been shot in the wild bring a feeling of freshness for many. It might be the same as the action-packed thrillers or dramas you watch, but this one surely has a humorous take on things which makes it worth a watch. When you come back from a busy day at work or need some break from the day-to-day activities then you might think of giving this one a try.