There is no doubt that Keanu Reeves starrer's fourth installment, the Matrix Resurrections, is a highly anticipated film of the year. The movie will be premiering on December 22 this year, i.e., just before Christmas on a weekday rather than on the weekend.
This, however, is an unusual opening time for a movie as most of the land on Friday and has influenced the predictions for its collection. If you are wondering how much the much-awaited The Matrix installment will be able to garner, then this article will provide you with the predicted insight. So keep up till the end.
What Is The Box-Office Prediction For This Most Awaited Movie of 2021?
It was assumed by Boxoffice Pro in December this year that the opening for three days will give the film around $35 to $50 million, which is comparatively not a big amount owing to its weekday release. It is also predicted that its total collection from domestic means would be around $95 and $135 million.
It is also because the sci-fi makers will have to face tough competition from already aired Spider-Man: No Way Home that is currently doing great and is assumed to collect $520 million and $690 million. To add to it, the fourth installment in The Matrix franchise will also be simultaneously releasing on HBO Max, which will make many viewers opt for online streaming rather than in theatres.
But these are just assumptions, and final numbers can vary depending on the ongoing promotions of the movie that are in full swing these days. So let's hope our favorite hero starrer gets a big win!
What Will The Matrix Resurrections Be About?
The plot for the movie is set twenty years after the last release, i.e., The Matrix Revolutions. Neo now lives under the identity of Thomas A. Anderson in San Francisco, with a therapist prescribed his blue pills.
He happens to cross paths with Trinity, with both seemingly forgotten about each other. But Neo is offered red pills by Morpheus, which opens his mind to the Matrix, which has now turned to be more dangerous post the Smith infection.
Who Can All Be Seen In It?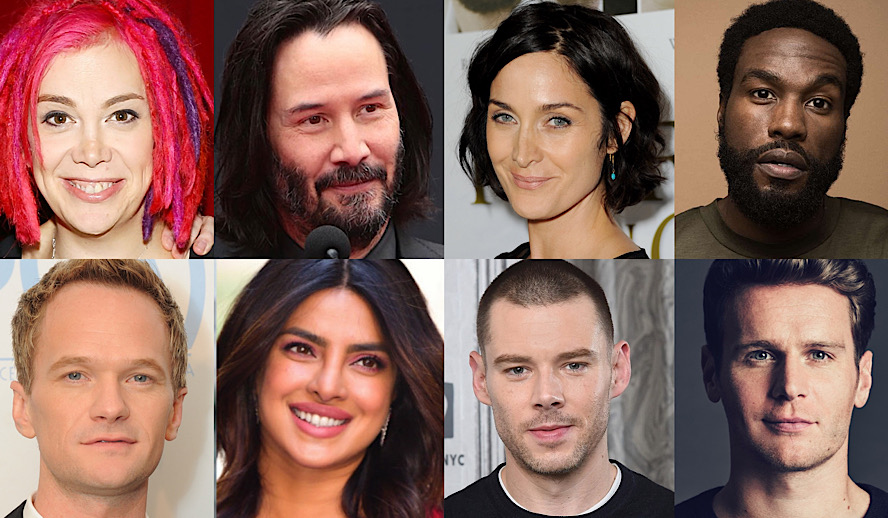 By viewing the trailer, we have known now that our favorite Keanu Reeves and Carrie-Anne Moss will be back in action portraying the characters of Thomas Anderson, a.k.a Neo and Trinity, respectively. Making a comeback from the previous two releases will be Jada Pinkett Smith in the character of Niobe.
Apart from them, the members will also have Yahya Abdul-Mateen II, Priyanka Chopra Jonas, Jonathan Groff, Jessica Henwick, Neil Patrick Harris, Lambert Wilson, Eréndira Ibarra, Daniel Bernhardt and others.
Where Can It Be Watched?
The movie was initially set for a May 2021 release but got pushed to next year in April due to pandemic issues. But finally, a date was preponed to December 2021. As stated above, the movie will have a hybrid opening.
This means it will be released by Warner Bros. Pictures both on the big screen as well as on OTT platform HBO Max simultaneously on Wednesday, December 22, 2021. The movie will be available on the streamer for a duration of a month and will be present in the ad-free tier plan of the service.