A sequel was bound to happen, with The Old Guard being one of Netflix's biggest hits during the unescapable global pandemic. Adapted from Greg Rucka's comic books of the same name and directed by Gina Prince-By the wood, The Old Guard is an action fantasy thriller that broke records as soon as it came in and now stands as the sixth most-watched movie on Netflix with 72 million views. It also became the first live-action graphic novel adaptation with a black woman as the director. Critics and viewers all seemed very impressed with the characters and plot.
The story revolves around a legion of immortal mercenaries led by Andromache (Charlize Theron) with special abilities as they fight to keep their identity hidden while also going on dangerous adventures to save people across the world. It is of utmost importance that their immortality not be revealed as pharmaceutical executive Steve Merrin wants to curb their freedom and perform experiments on them.
Expected Release Date
Greg Rucka, who created the graphic novels, wrote the screenplay for the first film and will do so for the second film, this time with director Gina Prince-By the wood. In addition, one of the prominent cast members, Charlize Theron, has announced that the script is already done, and they will head into filming in early 2022. This means the new sequel will hit our screens by either late 2022 or early 2023.
Expected Cast and Characters
The second superhero movie will feature the talents of Charlize Theron as Andromache of Scythia, a 6000-year-old protector of humanity and leader of the Guard; KiKi Layne as Nile Freeman, youngest and newest member of the Guard; Chiwetel Ejiofor as James Copley, a mortal once responsible for catching the group with the villain; Matthias Schoenaerts as Sebastien Le Livre or Booker, a soldier in Napoleon's army who eventually betrays the group; Marwan Kenzari as Yusuf Al-Kaysani or Joe, another immortal member of the Guard who is married to Nicky.
And Luca Marinelli as Nicolò di Genova or Nicky is also a member of the Guard and is married to Joe, whom he met while they were fighting on opposite sides during the Crusades, and last but not least, Van Veronica Ngo as Quynh, another immortal who was trapped inside an iron maiden and dropped into the ocean, for several centuries.
Expected Storyline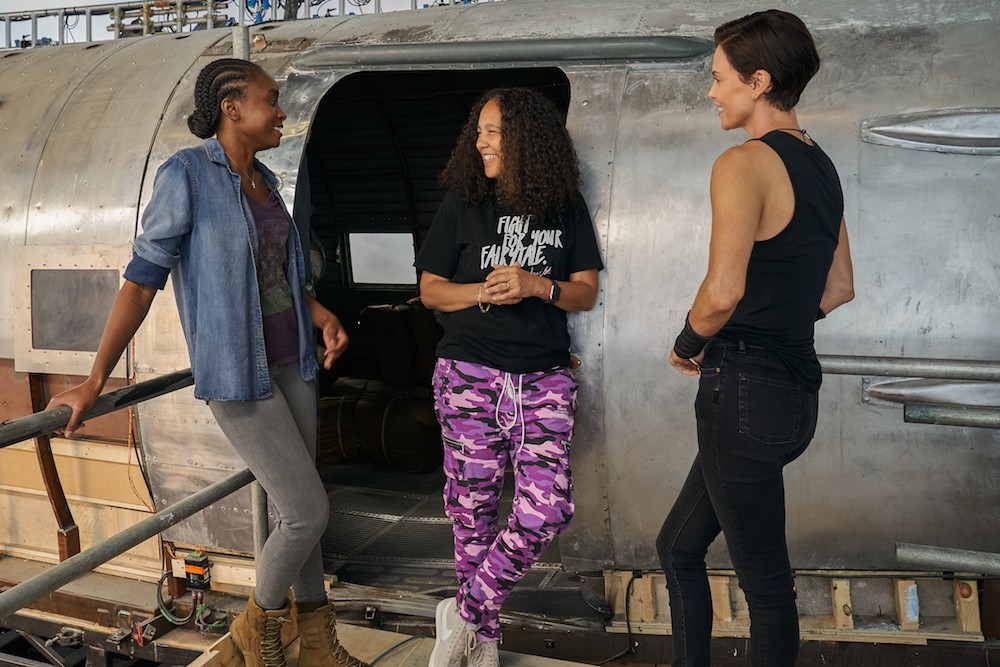 Not much is known about the happenings of the Old Guard 2, but we can form some presumptions based on the novels and the original movie. As we see in the end scenes of the first movie, Booker is exiled from the group for betraying them when he finds Quynh, who has escaped from the ocean after being trapped there for 500 years. She doesn't seem to have good intentions and is not happy when she learns that there are many immortals like her in the world. We expect that Old Guard 2 will feature Quynh's crazed ambitions to take revenge on Andy for abandoning her.
But, as we know, Andy has lost her immortality. It will be interesting to see how Quynh and Andy's relationship develops and how it affects the rest of the group. A trailer has not yet been released and will only be out after filming ends.