Dexter is an American television drama broadcast on the Showtime network from 2006 to 2013. The series features Dexter Morgan, a blood-spatter analyst with the Miami Metro Police Department who also hunts serial killers.
The series' first season was based on Jeff Lindsay's book Darkly Dreaming Dexter, the second on Dearly Devoted Dexter, and the third and fourth on Dexter's Final Cut. Initially, the fifth, sixth, and seventh seasons were not based on Lindsay's books but featured unique narratives.
Throughout eight seasons, viewers saw Dexter mature, fall in love, execute gruesome murders, and interact daily with those closest to him. After eight long seasons, many fans (no spoilers) couldn't believe the Showtime series finally resolved all the dangling plot threads involving everyone's favorite serial murderer.
In 2021, Showtime will broadcast the American television series Dexter: New Blood. The series is a renewal of the original Dexter television series, which ran from 2006 to 2013.
After Showtime's last episode of everyone's favorite serial killer, viewers may want something fresh to watch. "Dexter" enthusiasts should check out these 20 shows like Dexter and get the answer to the question 'What TV Series Are Like Dexter?'.
20. The Fall
Director: Jakob Verbruggen, Allan Cubitt
Writer: Allan Cubitt
Cast: Gillian Anderson, Jamie Dornan
IMDb Rating: 8.1/10
Rotten Tomatoes: 84%
Streaming Platform: Vudu, Peacock, Amazon Prime Video, Apple Tv
The Fall is a must-see if you're searching for a more realistic perspective on serial killers and the police who hunt them. Dennis Rader, the BTK Killer, inspires the show's serial killer. Gillian Anderson plays Detective Superintendent Stella Gibson, who investigates a series of killings in Belfast, Northern Ireland.
The first five-part series ended on June 17, 2013. The five episodes averaged 2.8 million viewers on BBC Two. A second season they started airing on November 12, 2014, soon after the first.
Series 2 ended on December 16, 2014, with six episodes. A third season was commissioned on January 26, 2015.
Series 3 debuted in the UK on May 29 and ended on August 2.
 19. Chucky
Director: Don Mancini
Writer: Don Mancini
Cast: Brad Dourif, Zackary Arthur, Jennifer Tilly, Devon Sawa, Teo Briones
IMDb Rating: 7.3/10
Rotten Tomatoes: 91%
Streaming Platform: Vudu, Peacock, Amazon Prime Video, Apple Tv
The Chucky TV series shows that a group of buddies is at the center of an unexplainable conspiracy. After discovering a strange box, the first season follows the friends as they battle a terrifying monster named Chucky.
The second season focuses on the buddies trying to stop Chucky from wreaking further havoc. After figuring out a way to permanently eliminate Chucky, the buddies return for a third season.
18. Criminal
Director: Jim Field Smith
Writer: George Kay
Cast: Katherine Kelly, Lee Ingleby, Nicholas Pinnock, Mark Stanley, Rochenda Sandall
IMDb RATING: 7.6/10
Rotten Tomatoes: 91%
Streaming Platform: Netflix
"Criminal," a Netflix anthology series, means that each season tells a new story with a new set of characters and has episodes set in four nations. Since each episode takes place in just three police stations, "Criminal: France," "Criminal: Germany," "Criminal: Spain," and "Criminal: the UK" were all filmed on the same set.
Viewers observe detainees interrogated by detectives and counseled by attorneys in the set's interrogation room while law enforcement peers via the room's two-way mirror. In the corridor between the two places, detectives may discuss the case.
The series comprises standalone episodes exploring the cat-and-mouse game between investigators and criminals.
17. 'The Outsider.'
Director: Richard Price
Writer: Stephen King
Cast: Ben Mendelsohn, Jason Bateman, Julianne Nicholson, Mare Winningham, Marc Menchaca
IMDb RATING: 7.7/10
Rotten Tomatoes: 91%
Streaming Platform: HBO max
Who has been involved? Tell me the reason for that. Anything influenced by the works of Stephen King will indeed cause horror. Based upon King's novel "The Outsider" describes the gruesome crime committed by 11-year-old boys and reveals his investigation. Watch on HBOmax.com.
You can add this to the list of shows like Dexter.
16. Descendants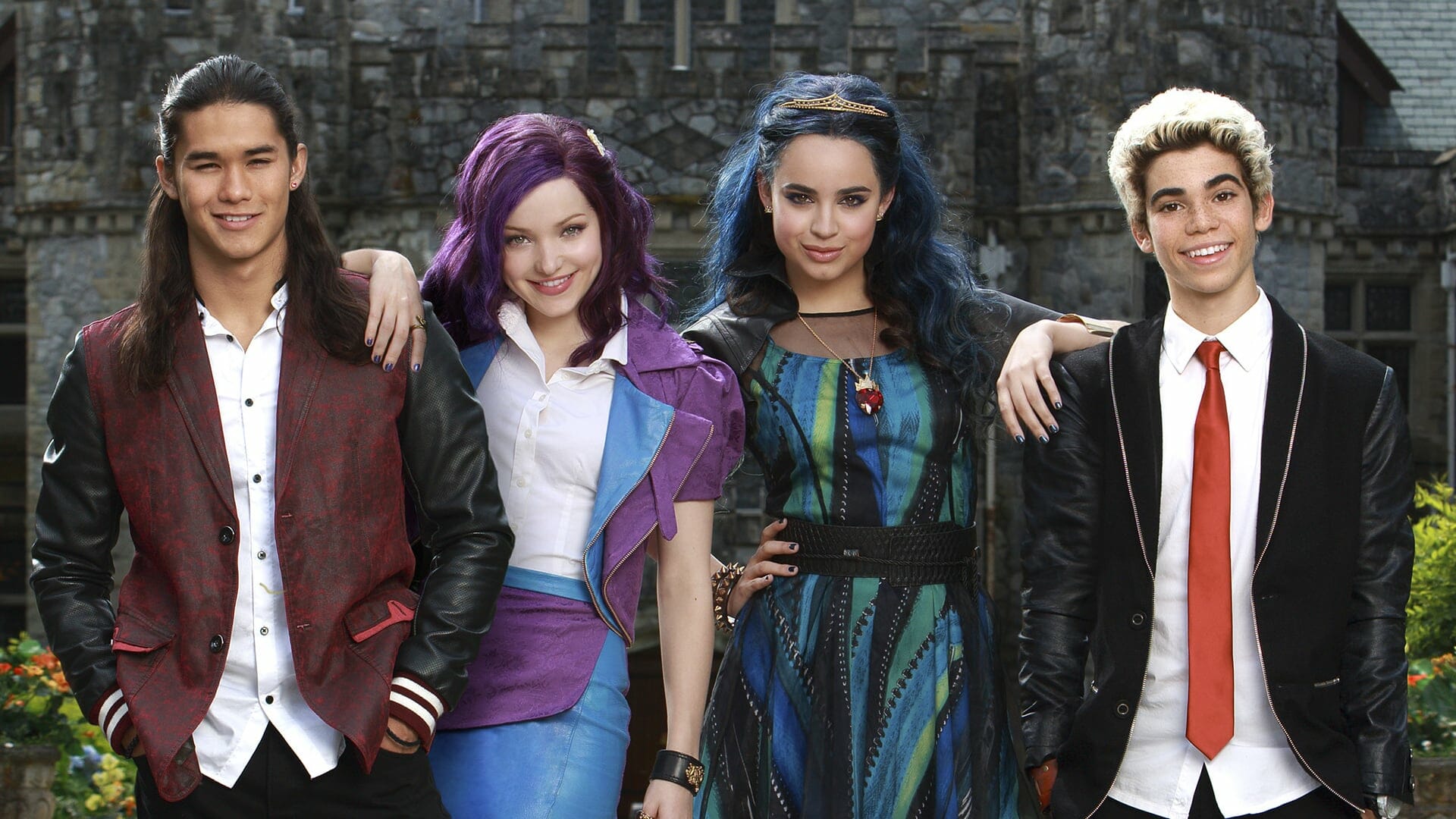 Director: Lewis Arnold
Writer: Luke Neal (episodes 1, 2), Kelly Jones (episode 3)
Cast: David Tennant, Daniel Mays, Jason Watkins
IMDb RATING: 7.6/10
Rotten Tomatoes: 90%
Streaming Platform: Vudu, Amazon Prime Video, Apple Tv
Dexter fans won't have to endure splatter in a twisted 3-part film — this is a look at the strange psychology behind the splatter. David Tennant plays a real-life murderer, Dennis Nilsen, convicted in London of killing 12 young men and boys.
The cast is superb, and a strong performance from David Tennant is believable in the manipulative killer role. It eliminates previous films' most likable Doctor Who and Great Omens fans. Jason Watkins and Daniel Mays both have excellent positions in Nilsson's official biography as a detective who carries out his investigation.
15. Barry
Director: Alec Berg, Bill Hader
Writer: Bill Hader, Alec Berg, Emily Heller, Elizabeth Sarnoff, Duffy Boudreau, Emma Barrie, Jason Kim, Ben Smith, Sarah Solemani
Cast: Bill Hader, Stephen Root, Henry Winkler, Sarah Goldberg, Anthony Carrigan
IMDb RATING: 8.4/10
Rotten Tomatoes: 99%
Streaming Platform: Vudu, Amazon Prime Video, HBO Max, Apple Tv
Are you into some gallows humor when you die and are dismembered? See the HBO show "Barry" for hilarious laughs that will upset anyone. Bill Hader plays a former Marine turned professional hitman traveling to Hollywood and murdering an actor for a Chechen mob whose wife, the actress, was sleeping with.
During his surveillance, Barry takes Barry to an acting class by Gene Cousineau (Henry Winkler). The situation gets uncomfortable when he performs a show on a guy he'll kill, and the whole class drinks after that – talk of non-professionalism!
Fans of "Dexter" will love the dark humor of "Barry" and its eventual embrace of shocking crime drama tropes.
14. Fargo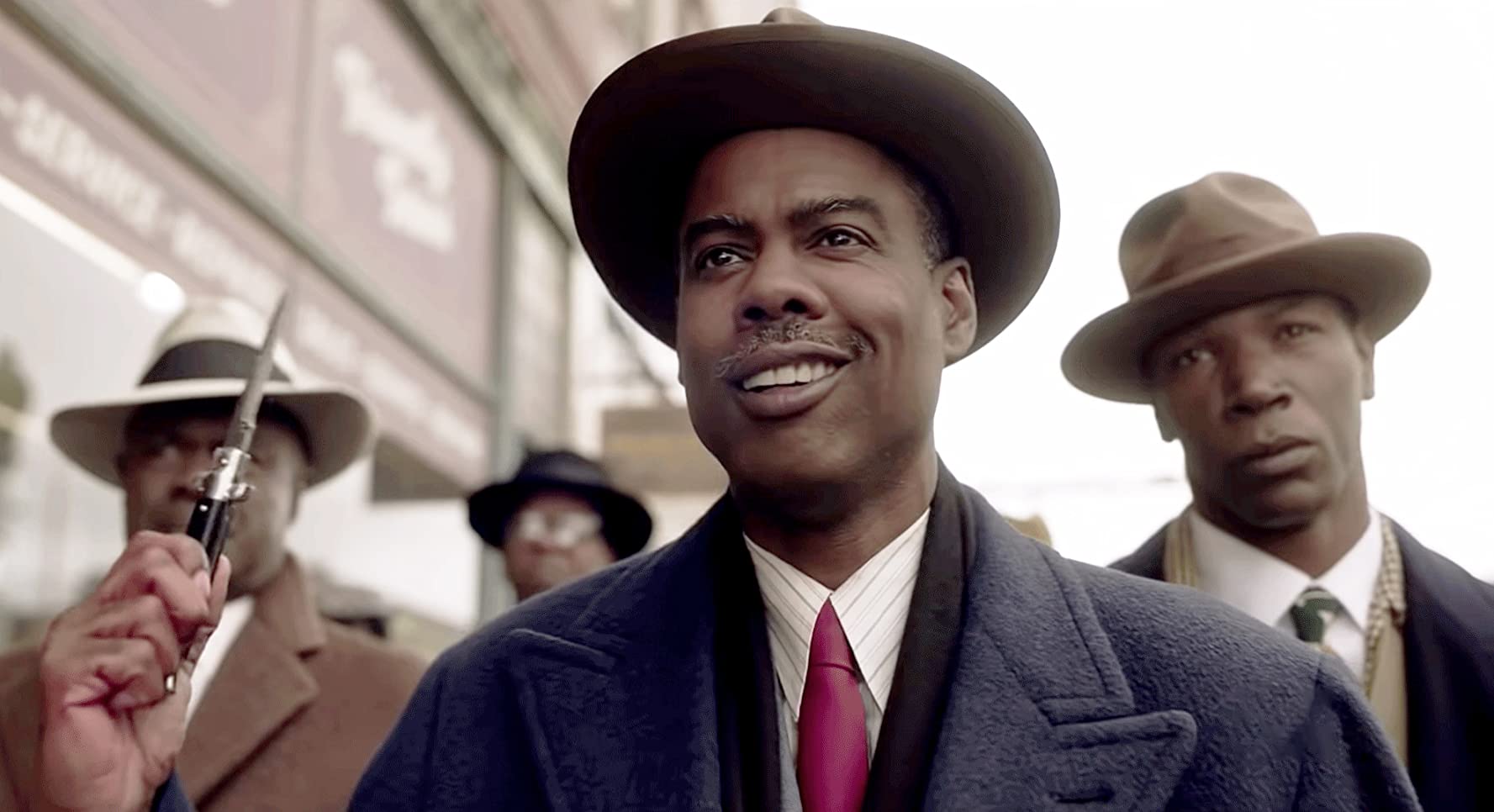 Director: Noah Hawley
Writer: Noah Hawley, Monica Beletsky, Bob DeLaurentis, Steve Blackman, Matt Wolpert, Ben Nedivi
Cast: Chris Rock, Glynn Turman, Jeremie Harris, Corey Hendrix, Jason Schwartzman
IMDb RATING: 8.9/10
Rotten Tomatoes: 93%
Streaming Platform: Vudu, Hulu, Amazon Prime Video, Apple Tv
FX Productions, loosely based on the Coen brother's movie "Fargo," is a series whose characters are followed in a unique location without any overlap each season. Although each season features new cast members, the show features notable actors, including Bob Thornton, Kirsten Dunst, Chris Rock, Carrie Coone, and Ewan McGregor.
While each season is set in a different decade, covering the 1950s, 1970s, and 2000s, they are all criminal dramas with elements of dark humor.
13. Prodigal son
Director: Chris Fedak, Sam Sklaver
Writer: Chris Fedak, Sam Sklaver, Nora Zuckerman, Lilla Zuckerman, Wendy Calhoun, Elizabeth Peterson, Lisa Randolph
Cast: Tom Payne, Michael Sheen, Bellamy Young, Lou Diamond Phillips, Halston Sage
IMDb RATING: 7.7/10
Rotten Tomatoes: 58%
Streaming Platform: Vudu, Amazon Prime Video, HBO Max, Apple Tv
Like Dexter, Prodigal Son is about a detective who knows how the minds of killers work. Tom Payne plays Malcolm Bright, a former FBI profiler who is the son of The Surgeon, a notorious serial killer ( Michael Sheen ). Malcolm helped put his father in jail and has spent his life trying to catch predators, but he may have psychopathic traits.
When a copycat killer uses the same method as Malcolm's father, Martin Whitley (Michael Sheen), Malcolm has to get in touch with his old person, like in Silence of the Lambs, to get advice.
Prodigal Son, a crime drama on Fox, only ran for two seasons, but it gained a lot of fans during that time.
12. The Americans
Director: Joe Weisberg
Writer: Joe Weisberg, Joel Fields, Stephen Schiff, Justin Weinberger, Sarah Nolen, Hilary Bettis, Joshua Brand, Peter Ackerman, Tracey Scott Wilson, Tanya Barfield, Bradford Winters, Angelina Burnett, Melissa James Gibson, Stuart Zicherman, Lara Shapiro, Sneha Koorse
Cast: Keri Russell, Matthew Rhys, Noah Emmerich, Holly Taylor, Keidrich Sellati
IMDb RATING: 8.4/10
Rotten Tomatoes: 96%
Streaming Platform: Vudu, Amazon Prime Video, Apple Tv
At first glance, a spy and a criminal serially armed killer might not share much, but both must maintain a secret identity to survive. That is the reason for "The Americans," a series that follows Philip (Matthew Rhys), who possesses as an elusive Russian KGB couple in Russia at the time.
Jennings is hiding under cover, and nobody knows their identity. The problem also exacerbates the Jennings'new neighbor Stan Beeman (Noah Emmerich), a federal agent investigating foreign agents in the United States.
11. Mentalists
Director: Bruno Heller
Writer: Bruno Heller, Gary Glasberg, John Mankiewicz
Cast: Simon Baker, Robin Tunney, Tim Kang, Rockmond Dunbar, Joe Adler
IMDb RATING: 8.1/10
Rotten Tomatoes: 88%
Streaming Platform: Vudu, Amazon Prime Video, HBO Max, Apple Tv
So let us return to the fun part – as exciting as a murderer. The center of it is the well-regarded psychics Patrick Jane and Simon Baker. I mean, Patrick has an incredible ability in monitoring, and these skills earned him a job at the CBI.
On the surface, he's a very cheerful and friendly guy, but his intelligence and deductions are powerful, but there's much more to it than seems to us. It's rumored that his job as head of the police is part of an effort to avenge the person who murdered the wife and daughter of his father.
10. Hannibal
Director: Bryan Fuller
Writer: Bryan Fuller, Thomas Harris, Don Mancini, Steve Lightfoot
Cast: Hugh Dancy, Mads Mikkelsen, Laurence Fishburne, Aaron Abrams, Caroline Dhavernas
IMDb RATING: 8.5/10
Rotten Tomatoes: 92%
Streaming Platform: Vudu, Hulu, Amazon Prime Video, Apple Tv
Running for three seasons, this American thriller tells how Dr. Lector became one of the most feared serial killers ever. Harris's Hannibal Lecter books make great use of them. Will Graham, played by Hugh Dancy, is an FBI agent and criminal profiler who follows serial killers. Hannibal Lecter, played by Mads Mikkelsen, is a brilliant forensic psychiatrist, a gourmet chef, and a cannibalistic serial killer that no one knows about. The heart of this fan-friendly series is the relationship between these two men.
Both "Hannibal" and "Dexter" are about serial killers who are the main characters. "Hannibal," on the other hand, is much darker and more twisted than "Dexter."
Get ready to be mentally stimulated as you prepare to root for the bad guy once again. If you're looking for a series like Dexter, you'll love the gory delights of Hannibal.
9. The Blacklist
Director: Jon Bokenkamp
Writer: Anthony Sparks, Joe Carnahan, Dave Thomas
Cast: James Spader, Diego Klattenhoff, Amir Arison, Hisham Tawfiq, Harry Lennix
IMDb RATING: 8.0/10
Rotten Tomatoes: 91%
Streaming Platform: Vudu, Peacock, Netflix, Amazon Prime Video, Apple Tv
NBC Most TV programs with villains are not as charming as the character on The Blacklist. International criminals have run rampant since the '80s and have been rogued for decades, selling American military equipment to the military. He built an underworld empire and appeared to have developed his wits skills.
For no apparent reason, Reddington enters the Headquarters of the FBI, surrenders himself, and offers his life as the most trusted secret informant in history. This show is like Dexter but in a different way.
8. Yellowjackets
Director: Ashley Lyle, Bart Nickerson
Writer: Ashley Lyle, Jonathan Lisco, Elizabeth Ann Phang
Cast: Melanie Lynskey, Juliette Lewis, Christina Ricci, Tawny Cypress, Ella Purnell
IMDb RATING: 7.9/10
Rotten Tomatoes: 100%
Streaming Platform: Vudu, Amazon Prime Video, Paramount+, Apple Tv
Showtime/KARLIE SCHWERMAN Season one of Showtime's come-of-age drama "Yellowjackets" is much like "Dexter: New Blood." It follows the girls' soccer team recovering from plane wreckage during the national championships.
Yellowjackets' story focuses on a modern environment in 1996, re-reading and revealing the survivors' tales. After losing their flight records recorder and transponder, the two girls are left trying to survive for a long time.
7. Breaking Bad
Director: Vince Gilligan
Writer: Vince Gilligan, Moira Walley-Beckett, Peter Gould
Cast: Bryan Cranston, Aaron Paul, Anna Gunn, RJ Mitte, Dean Norris
IMDb RATING: 9.5/10
Rotten Tomatoes: 96%
Streaming Platform: Vudu, Netflix, Amazon Prime Video, Apple Tv
Breaking Bad resembles Dexter because a highly cerebral character mainly lives double lives. It turns on William White of Cranston Chemistry School. His morals go awry after learning of lung cancer. He then uses his highly professional chemistry skills in the Crystal Meth business with another former student, Jesse Pinkman.
"Breaking Bad" is a critically acclaimed series that has since spawned a prequel series and a sequel movie. It's about a high school chemistry teacher named Walter White (Bryan Cranston) who discovers he has cancer and decides to cook and sell meth to support his family after he dies.
6. Bates Motel
Director: Carlton Cuse
Writer: Bates Motel, Anthony Cipriano, Kerry Ehrin
Cast: Vera Farmiga, Freddie Highmore, Max Thieriot, Olivia Cooke, Nestor Carbonell
IMDb RATING: 8.2/10
Rotten Tomatoes: 93%
Streaming Platform: Vudu, Peacock, Amazon Prime Video, Apple Tv
A&E's thriller series "Bates Motel" shows the main character's lives in Alfred Hitchcock's "Psycho" before the film's production. Freddie Highmore plays meek, timid Norman Bates in prequels. Vera Farmiga plays his overbearing father, Norma.
The mother purchased the motel after the father's death, but the conflict soon comes when the owner breaks in and threatens her. We prefer being out of police radar so the Bates can handle everything at home.
"Bates Motel" is based on the relationship between the lead character and his mother, while "Dexter" focuses more on the lead character's killing spree.
5. The shield
Director: Shawn Ryan
Writers: Kurt Sutter, Shawn Ryan, Glen Mazzara, Ted Griffin
Cast: Michael Chiklis, Benito Martinez, CCH Pounder, Jay Karnes, Glenn Close
IMDb RATING: 8.7/10
Rotten Tomatoes: 90%
Streaming Platform: Vudu, Hulu, Amazon Prime Video, Apple Tv
Fox's crime drama "The Shield" has a gritty twist to help you root for criminals. Unlike Dexter Morgan, he kills under shadows to satisfy darkness. Detective Vic Mackey (Michael Chiklis) still commits the crime on the ground in full daylight using his handgun and badge.
Vic is the head of an unpopular Strike Team unit of the LAPD Farmington Division, an organization of plainclothes officers armed with force and using other techniques.
4. Mr. Robot
Director: Sam Esmail
Writers: Sam Esmail, Amelia Gray, Courtney Looney
Cast: Christian Slater, Rami Malek, Portia Doubleday, Carly Chaikin, Martin Wallström
IMDb RATING: 8.6/10
Rotten Tomatoes: 94%
Streaming Platform: Vudu, Amazon Prime Video, Apple Tv
America Says that Elliot Alderson is struggling with depression is an understatement. The cyber-security expert-turned-hacker treats depression and other spoilers diseases in a way that shows how difficult the battle inside himself has become.
Though they may help explain his aversion to the hacktivist collective Fsociety through the mysterious character Mr. Robot (Christian Slater), whose films mimic the real-life hacker collective Anonymous.
Malek was nominated for Best Actor in a Dramatic Television Series Golden Globe and won an Emmy in 2016 for Outstanding Lead Actor in a Dramatic Television Series for his work on the series.
Like Dexter, Elliot (Malek) is an outsider with a warped moral compass who lives a fascinating double life.
3. Broadchurch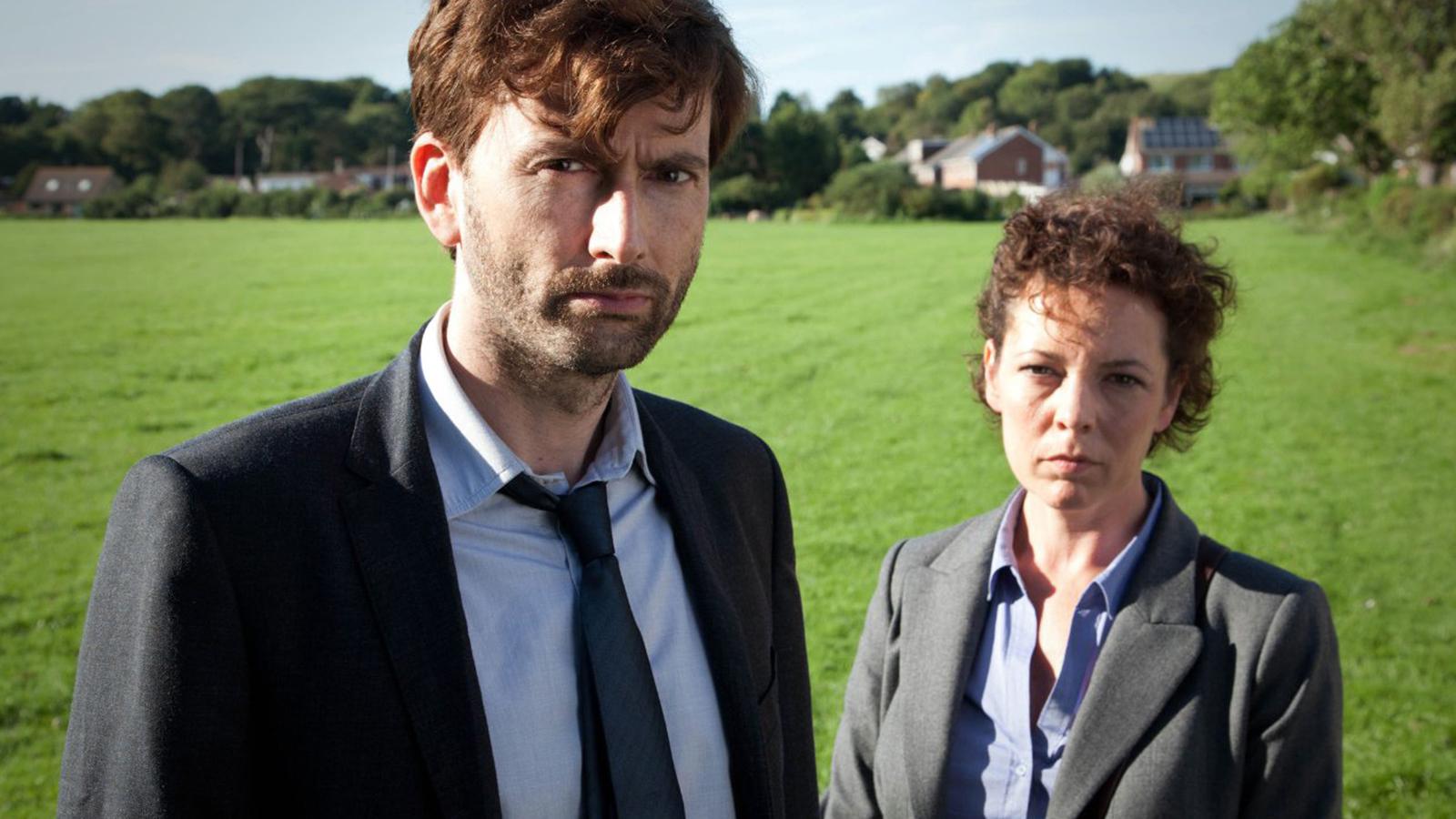 Director: Chris Chibnall
Writers: Chris Chibnall, Louise Fox
Cast: David Tennant, Olivia Colman, Andrew Buchan, Jodie Whittaker, Arthur Darvill
IMDb RATING: 8.4/10
Rotten Tomatoes: 92%
Streaming Platform: Vudu, Amazon Prime Video, Apple Tv
Television independent. Set in a fictional English coastal city with the same name, "Broadchurch" follows two detective teams, Alec Hardy and Ellie Miller, who must solve a crime.
The tightly-knit village shakes when an investigation continues, and the victims' families become the main suspects, forcing everyone to fight to protect themselves. Hardy and Miller find the killer as the series progresses and take them to justice.
2. True Detective
Director: Nic Pizzolatto
Writer: Nic Pizzolatto, Graham Gordy, David Milch, Alessandra Dimona, Scott Lasser
Cast: Mahershala Ali, Stephen Dorff, Carmen Ejogo, Josh Hopkins, Scoot McNairy
IMDb RATING: 8.9/10
Rotten Tomatoes: 78%
Streaming Platform: Vudu, Hulu, HBO Max, Apple Tv
HBO. In 2014 premium cable channel HBO released an acclaimed crime series titled "True Detective." In the first episode, the anthology follows a couple of detectives investigating a prostitute murder that they investigated 18 years before.
Detective Marty Hart (Woody Harrelson) and Detective Rustin Cohle (Matthew McConaughey) share a snapshot of their lives at different career points. Favourites detectives.
1. The Killing
Director: Veena Sud
Writer: Veena Sud, Nic Sheff, Nic Pizzolatto, Dawn Prestwich
Cast: Mireille Enos, Joel Kinnaman, Gregg Henry, Tyler Ross, Sterling Beaumon
IMDb RATING: 8.3/10
Rotten Tomatoes: 68%
Streaming Platform: Vudu, Hulu, Amazon Prime Video, Apple Tv
Netflix's The Killing was relatively slow in the drama genre. The film follows Detective Stephen Holder (Joel Kinnaman) and Detective Sarah Linden (Mireille Enos). Unlike most procedurally produced crime dramas, the first season took a more comprehensive view: it only included the first two months of the Larsen investigation, and the detectives had to focus on a specific episode in which they could not get their information.
The Killing seemed to have gotten the short end of the stick, as it was an excellent show with depth but only survived for four seasons.
Other Shows Like 'Dexter.'
Mindhunter – Netflix's psychological thriller "Mindhunter" looks inside the twisted mind of American serial killers, meaning "Dexter" fans should feel right at home. The series is set in the late 1970s and follows FBI agents Holden Ford (Jonathan Groff) and Bill Tench (Holt McCallany).
The series describes how the FBI's Behavioral Science Unit adopts criminal profiling, a topic featured in many current procedural episodes.
The following is slightly darker than most of the other choices on this list. It is also a little bit evil. It looks at a world where serial killers, led by the notorious Joe Carroll, develop a "hive mind" ( James Purefoy ). Once Carroll exits prison, a former FBI agent named Ryan Hardy, played by Kevin Bacon, is sent to find him. The story then goes down a dark rabbit hole with gruesome acts and strange looks.
American horror story – This show is a horror series. It's dark, disturbing, and terrifying. When I watch "American Horror Story, "I can't help but see similarities to "Dexter." Both shows are dark and twisted, with characters you can't help but root for even though they're doing pretty terrible things.
Miami – Miami has entertained viewers with countless cases while making it fun to watch. It's a no-brainer because it takes place in Miami like Dexter, and the main characters are trying to find bad guys and lock them up. Even though this won't be a slow-moving or hard-to-solve show, it will be about crime, the police, and beautiful sandy beaches.
You – The similarities between You and Dexter are easy to see; this is the perfect crime show for people to watch. It has the same kind of lead anti-hero character, who thinks they are doing good by killing people and justifies it with their complex moral code.
Joe Goldberg (Badgley) may seem charming and dreamy on the outside, but he is a troubled person who will do anything (and we mean anything) to be with the women he becomes obsessed with.
Read More: The Best Thriller TV Shows on Netflix and HBO Max Right Now