In Universal's forthcoming Ticket to Paradise, Julia Roberts and George Clooney will reunite on the big screen. We're happy not just to see Roberts and Clooney reunite but also to see them return to the rom-com genre. It's hard to think Roberts hasn't been in a romantic comedy in almost two decades, and we're relieved to see her back.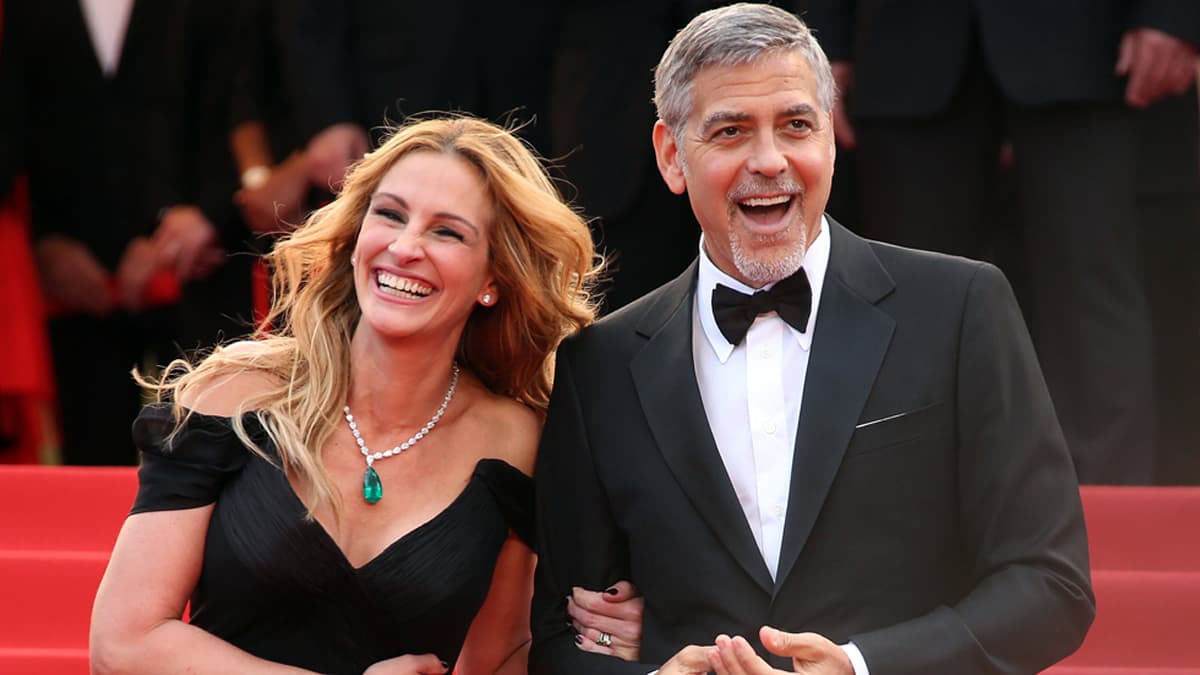 This time, they play a divorced couple that goes to great measures to prevent their daughter from committing the same mistakes they did, but things don't go as planned.
 Much of the movie's pleasure, as demonstrated by the teaser, is from witnessing Roberts and Clooney's comically fractious relationship as they try to work together despite how difficult it is to be in close proximity to each other.
Release Date of 'Ticket To Paradise'
The film is scheduled to be released on October 21, 2022. The screenwriter, Daniel Pipski, announced the publication date on Twitter, writing, "We have a date!"
The film's production began last year in Queensland, Australia.
Parker, the film's writer-director, tweeted on the film's initial announcement, "This is a wonderful thing." Parker also tweeted on one of the casting announcements, calling one of the newcomers a "great guy."
Who is in the cast of Ticket to Paradise
The cast of Ticket to Paradise is led by Julia Roberts and George Clooney. They are joined by Kaitlyn Dever, Billie Lourd, Lucas Bravo, Amanda O'Dempsey, Murran Kain, Vanessa Everett, and Rowan Chapman.
Roberts recently spoke with The New York Times on her decision to return to romantic comedies after a long absence. When she read the script for Ticket to Paradise, she felt there was only one way it could work with George Clooney. "George, on the other hand, believed it only worked with me. We both managed to get it off, and we were gone."
What will be the plot of the Ticket to Paradise ?
Julia Roberts and George Clooney will portray exes who learn of their daughter's plans to marry and band together to prevent her from "making the same mistake they once did." The roles of Kaitlyn Dever and Billie Lourd are yet to be announced.
One may be regarded as the daughter of a previously married pair, while another could represent the daughter's love interest. The future film may have a fascinating narrative since we can sense the spin on the genre, which is also refreshing, and placing the two older actors, Roberts and Clooney, at the head of a romantic comedy story, which is still the rarer side.
About Julia Roberts and George Clooney
Clooney and Roberts have previously appeared in Ocean's Eleven (2001), Ocean's Twelve (2004), and Money Monster (2016). Confessions of a Dangerous Mind, Clooney's feature directing debut, also featured Roberts. However, Ticket to Paradise is their first true romantic comedy, a genre they both avoided for decades.
Roberts, who hasn't been in a rom-com since 2001's America's Sweethearts, told The New York Times that before this film, outstanding writing in the genre "didn't exist.
" "When I got the script, I thought, Well, catastrophe, because this only works if it's George Clooney," she remarked. "To my surprise, George thought it just worked with me. We both managed to get it off, and off we went."
Clooney had similar sentiments to Deadline, saying, "I haven't done a romantic comedy truly since One Fine Day [in 1996]." Julia and I get to be cruel to one other in the most amusing way." According to Roberts, it was "a thrill to play in that sandbox" again after "such a long period."