This is the story of a 14-year-old teenage girl named Mattie Ross. Her father was brutally murdered by a person who has hired for this task. The person hired was named Tom Chaney. Tom was on his way to Fort Smith for the sole purpose of purchasing horses.
Plotline
As the little girl goes to get her father's remains, she asks the Sheriff incharge of the place to make some quick searches for the murderer. According to the sources, the murderer had already fled after completing his mission, the girl was informed so. Tom had fled with some other people and had gone out of the territory that belonged to the Sheriff.
So he could not help the little girl to find the man that killed her father. But the little girl doesn't stop there, and she inquires about hiring a Deputy Marshall. She's offered her choices, and Matties picks up the meanest fellow of the three, that is, Rooster Cogburn. This person initially turns her down, but he has some doubts about her brains and her wealth.
Another man arrives in search of Chaney, and he's responsible for the murder of a senator in Texas. This person is named LaBoeuf, and he agrees to join hands with Cogburn. But Mattie doesn't allow this to happen. Instead, she wants Chaney to be punished for her father's loss and the loss of the senator. But Cogburn gets rid of her, joins hands with LaBoeuf, and decides to split up the amount that was due to them for this purpose.
But due to some circumstances, Cogburn and LaBoeuf split, and Mattie gets to Cogburn to get the work done. Unfortunately, they meet two outlaws, and Cogburn tries to get from know regarding Ned, the person who fled with Chaney. But he refuses; to this, Cogburn injures him and forces out whatever that person knew about Ned. And this works, as he informs that they would be able to meet them that night itself.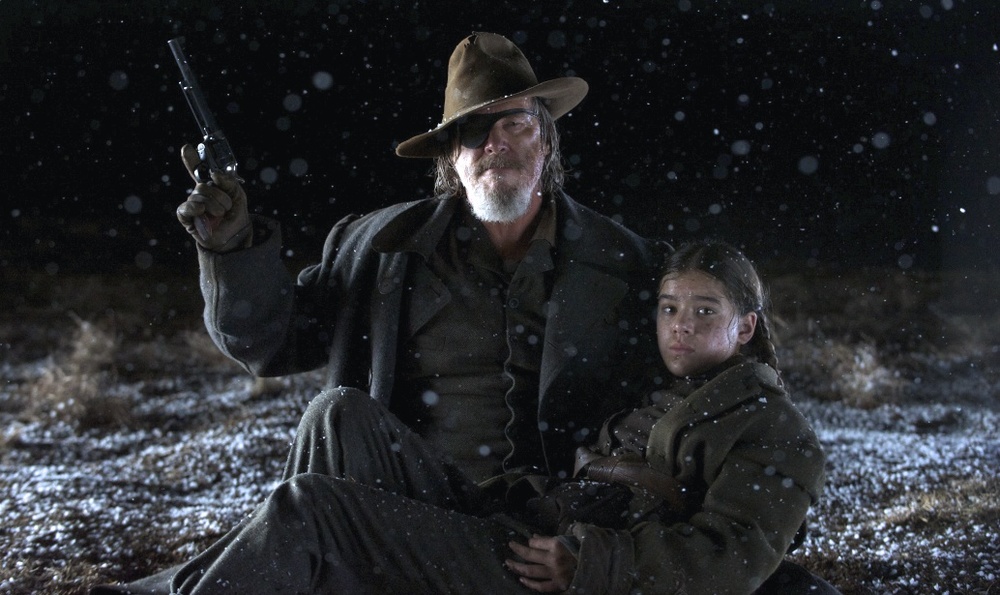 Things take a sharp turn, and instead of meeting Chaney, they meet LaBoeuf again, and by mistake, Cogburn happens to shoot LaBoeuf. After a lot of trying, Cogburn gives up on this case, but Mattie meets Chaney. But after a lot of follow up Mattie is the one who shoots Chaney but ends up being bitten by a rattlesnake herself. That's when Cogburn comes to rescue her and stays with her till she's out of danger.
Twenty-five years later, Cogburn decides to call Mattie to go with him for his show. But when she arrived at the spot, to her surprise, Cogburn had expired, three days ahead to her coming. So she takes the body to be buried where her decreased family members had been buried. She stands there looking at his lifeless body and recalls how they had gone through so much, and now he's not there.
Conclusion
This movie has a rough start, but it is sure to make the audience feel that everything did fall in place at the end. And probably it wasn't the ending they were asking for.