Andy Serkis's brilliant direction and Tom Hardy's knack to fit into any character, Venom: Let There Be Carnage, have everyone beyond excited. As citizens of the United States Of America gear up for the more contagious delta variant, openings of movie theatres keep delaying, and so do movie releases. As a result, regular moviegoers have much-reduced confidence in going to theatres physically. One such victim of the delay is the highly awaited "Venom: Let There Be Carnage," Sony has kept back four times.
Based on two adventure comic book series Lethal Protector and Planet of the Symbiotes, the new film is the sequel to the 2018 blockbuster hit "Venom." The talents of Tom Hardy are seen in its full glory as he manages to include comedy and romance in a movie about scary human parasites. Along with Hardy, we also expect to see many more familiar faces in the sequel, like Woody Harrelson, Michelle Williams, and Naomi Harris in crucial roles. From fan posters to funko pops, the original movie gained a lot of traction and a large fanbase.
Official Release Date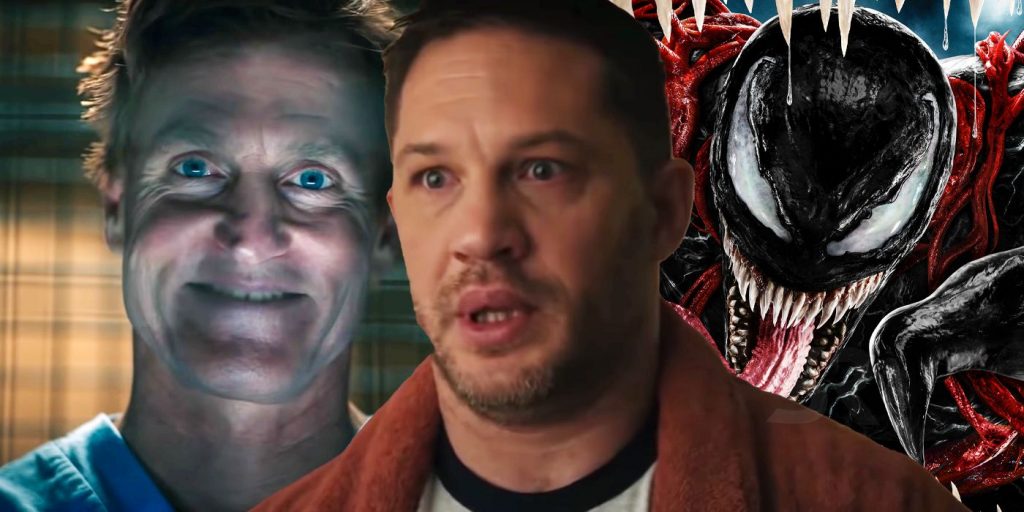 Sony has confirmed that the (new) release date for Venom: Let There Be Carnage will be delayed again and is now announced as October 15. According to Deadline, however, Sony might not stay put to their October 15 announcement and could tell a different release date anytime. They might even decide to release Venom 2 on its initial date of September 24. The issue with releasing on October 15 is that the movie will clash with Universal's 'Halloween Kills' and 'The Last Duel.'
Amid the fear of surging cases, it is unlikely to know when theatres might reopen; and Venom 2 being a theatre-only release, there is much to be considered. Want to see your favorite movies soon? Get vaccinated, folks!
Expected Storyline
A lot about the plot of the sequel of 2018's Venom has been kept under wraps. However, director Andy Serkis explained that the relationship between Eddie Brock and Venom is in the "Odd Couple Stage." The new movie will focus on the difficulties that both the host Eddie and the parasite Venom go through as the former finds it challenging to concentrate and the latter feels painfully confined. We will see what ruses Carnage and Shriek have planned and all the trouble that will ensue when things go south.
Expected Cast and Characters
We will undoubtedly see Tom Hardy play the titular role of Venom, a symbiote inside Eddie Brock, who is a reporter trying to rejuvenate his journalism career. Played by Woody Harrelson, Venom will have another potent antagonist on his tail, and Carnage resides in the body of Cletus Kassady, a serial killer. Eddie's former betrothed, Michelle Williams as Anne Weying, will also return to our screens. A new villain from the comic books has also been added, Naomi Harris will step into the role of Shriek.
Stephen Graham, as Patrick Mulligan, will have a more significant role than just being a standard investigator. Sean Delaney will also star in the movie, but we don't know what role he is tied to yet. There might be a Spider-Man and Venom crossover shortly, but not much is known about it.
Is a Trailer out?
YES YES YES.
The first trailer of Venom: Let There Be Carnage was released on May 10, 2021. It features the change that Cletus Kasady goes through when turning into the main anti-hero Carnage. It also shows us a glimpse of how Venom and Eddie struggle to live together. Sony also released a visually stunning poster for the new film.