Top Gun: Maverick is an American action and drama film released on 27 May 2022. Directed by Joseph Kosinski, the film is regarded as a sequel to the 1986 film Top Gun. The film follows the story of Captain Pete Mitchell, also known as Maverick, as he returns to the Navy of the United States thirty-six years later for the Strike Fighters Tactics Instructor Program. Maverick is forced to confront his past as he becomes a trainer to a bunch of young aviators, among who is the son of his dead best friend.
Top Gun: Maverick is a navy-based movie and mostly involves fighter planes bases and ports. The film was mostly filmed in San Diego, California. The filming was finished at Naval Air Station Whidbey Island in Oak Harbor of Washington in March.
To shoot the flight deck scenes and operations, the crew chose the USS Abraham Lincoln aircraft carrier and USS Theodore Roosevelt at Naval Air Station North Island. The movie's filming took place in other locations like China Lake, Seattle, Lemoore, Washington, Chico, San Diego, Lake Tahoe, and Pax River, Maryland. Most of the time was spent in naval army bases by the filming crew for the movie.
When Was Top Gun: Maverick Released?
Top Gun: Maverick was released globally on 27 May 2022. Before its international release for cinemas, the film premiered at the CinemaCon film festival in Las Vegas on 28 April 2022.
Top Gun: Maverick's Rating
Top Gun: Maverick has been a hit at the box- office, crossing the mark of eight hundred million dollars internationally. It has become Tom Cruise's most successful film after Mission: Impossible- Fallout. Fans loved seeing Tom Cruise as a major action icon, as always.
The movie broke a few more records as soon as it hit the cinemas on 27 May. Top Gun: Maverick has received an outstanding rating of 8.7 out of 10 on IMDb and an aggregate score of ninety-seven per cent on Rotten Tomatoes. The movie is rated PG-13 due to intense action scenes and the mild use of strong language.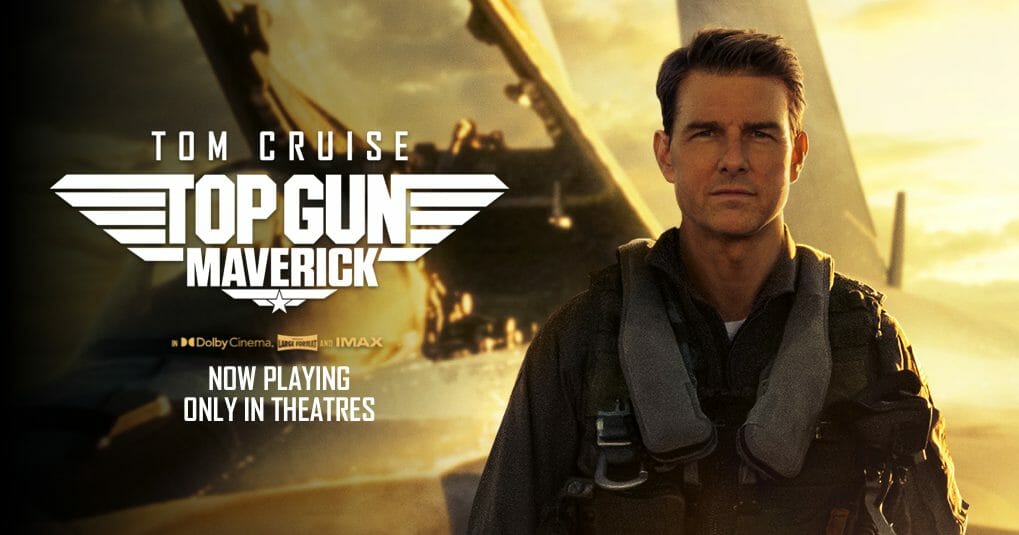 Top Gun: Maverick's Cast
The Bast ensemble of the recently released Top Gun; Maverick features the beloved Tom Cruise in the lead role of Captain Pete "Maverick" Mitchell. Other cast members include Miles Teller as Lieutenant Bradley Bradshaw, also known as Rooster. He is the son of Maverick's deceased best friend, Lt. Nick "Goose". Jennifer Connelley plays the role of Penelope Benjamin, known as Penny, who is Maverick's love interest in this movie. She is the daughter of a former admiral and owns a bar. Jon Hamm plays the role of the Commander of the Naval Air Forces, Vice Admiral Beau Simpson, also known as Cyclone. Glenn Powell features as Lt. Jake Seresin (Hangman), Lewis Pullman as Lt. Robert Floyd (Bob), Monica Barbaro as Lt. Natasha Trace (Phoenix), Ed Harris as Rear Admiral Chester Cain (Hammer), Val Kilmer as Admiral Tom Kazansky (Iceman) and Charles Parnell as Rear Admiral Solomon Bates (Warlock).