The 2021 American superhero film Black Widow was finally released in theatres after a long wait on July 9, 2021. Directed by Cate Shortland, the plot centers on Scarlett Johansson's character Natasha Romanoff or Black Widow, and she is Marvel Studio's first woman superhero. It follows the events of Captain America: Civil War (2016) and presents a vivid story that interweaves action, family, and sisterhood. Other main leads in the movie include Florence Pugh, David Harbour, and Rachel Weisz. If you are planning to watch this superhero movie, you can check the following streaming platforms.
Where to Watch Black Widow?
Scarlett Johansson's 'Black Widow' is available for streaming on Disney+. Viewers in the UK and the US need Premier Access which will cost them $29.99, and they must have a subscription to Disney+ to watch it. Disney+ subscription will cost $7.99 a month. Black Widow will become a part of the regular Disney+ catalog on October 6, 2021. It will also release on Blu-ray, DVD, and 4K Blu-ray on September 14, 2021.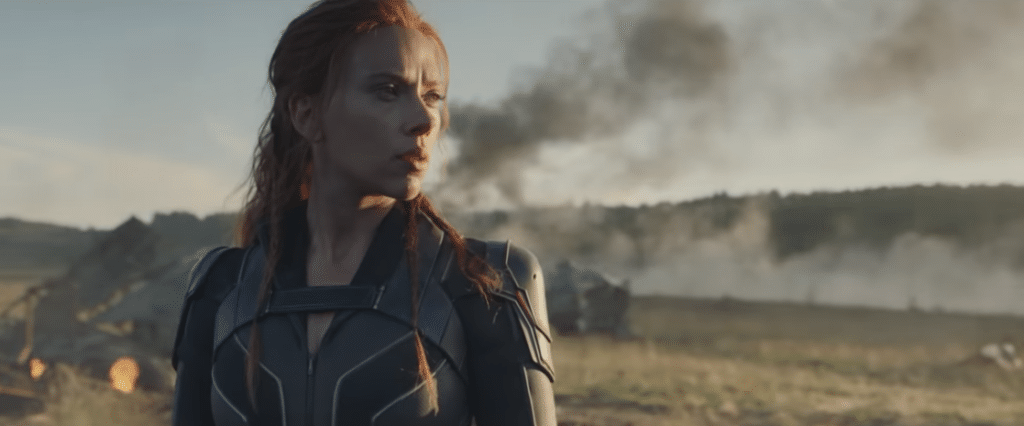 Is Black Widow on Netflix?
Several MCU title movies are a part of the streaming giant Netflix. However, Black Widow is not a part of the superhero movie catalog. However, you can some other superheroes in action in MCU flicks on this streaming platform.
Is Black Widow on Amazon Prime?
Black Widow is not a part of the Amazon Prime Video movie list. It may be licensed to Amazon for making it available for streaming with a Prime subscription soon, but as of now, it is not available on this streaming platform.
Is Black Widow on Hulu?
Marvel's Black Widow is not available for streaming on Hulu yet.
Is Black Widow on HBO Max?
The expansive superhero franchises are present on HBO Max, but Black Widow is not a part of it. It may soon be available, but subscribers cannot stream it yet on this platform.
Will there be a 'Black Widow 2'?
Disney has not revealed any plans about developing a sequel for Marvel's Black Widow movie. Scarlett Johansson plays the spy-turned superhero in the film. While there are no plans yet, director Cate Shortland revealed that a follow-up could happen, probably with a different character. So, it may take up Florence Pugh's character Yelena in the upcoming Marvel movie since Scarlett is happy now to bid farewell. It depends on Disney to decide the fate of this franchise.
You can go to theatres to catch up on the MCU movie Black Widow or rent the film on Disney+ for streaming it.