We might have a completely different perspective and taste on various things, but one thing that unites millennials and gen-z together is collectively obsessing over Shrek. This adorable lime green ogre with a weirdly funny talking donkey completely occupies our hearts. Not only kids but? Adults are also seen enjoying this iconic character. Where to watch Shrek? well keep scrolling!
Shrek was released for the first time in the year 2001. In 1990, a fairy storybook was written by William Steig. Later in 2001, an animated comedy film was released by Dreamworks animation in the name of Shrek, which was also the title of the book by William Steig.
Since then, it has attracted a large portion of viewers worldwide. They have been a dedicated fan of the Shrek franchise, and it's just impossible to talk them out of it. In the first film, the green ogre, popularly known as Shrek, wakes up from a deep sleep only to realize his peaceful solitude has been invaded by fairy tale creatures who bug the hell out of him.
They were thrown out of their kingdom by the evil Lord Farquaad. To get these annoying creatures out of his home, Shrek lands a deal with Lord Farquaad that calls for rescuing Princess Fiona, who is destined to be Lord Farquaad's bride.
The Kids Movie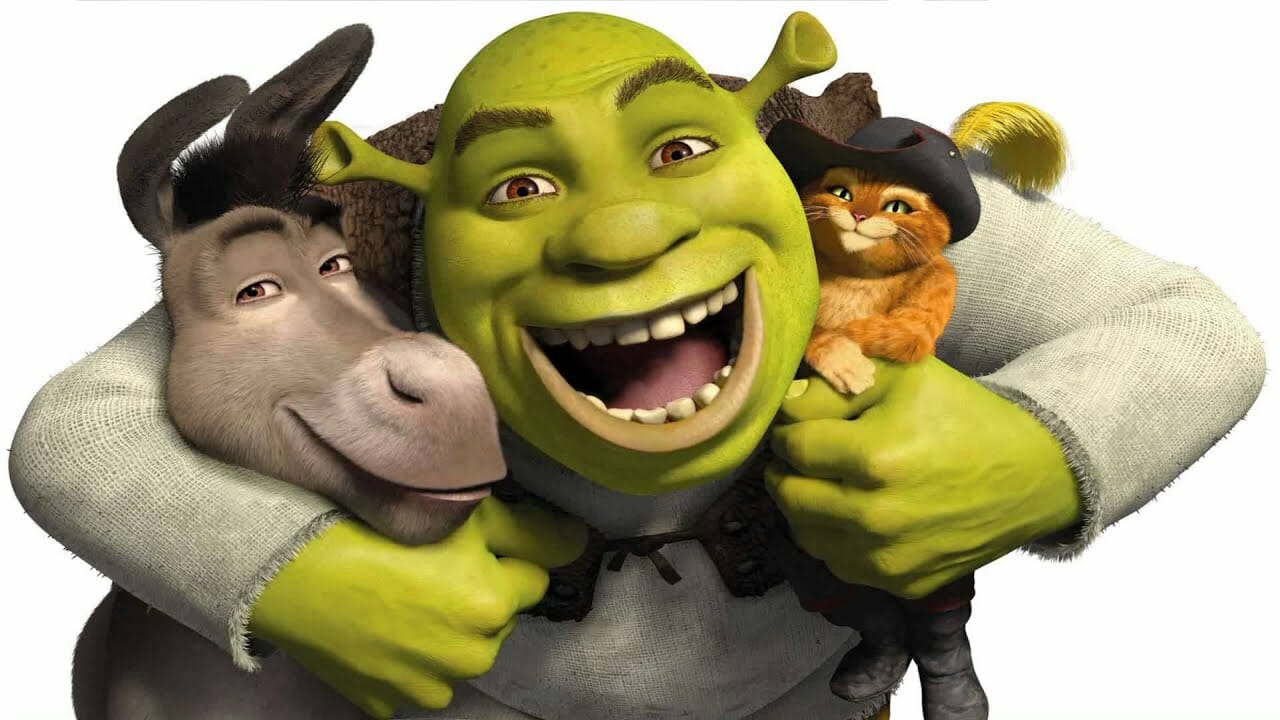 Shrek is not just a children's animated feature film, but it has attracted people of all ages. The Shrek franchise successfully transformed audiences' expectations and their preconceived notion about movies based on fairy tales. That's what makes this franchise so unique and exciting. In addition, the adorable characters make the Shrek film all the way more captivating.
Amidst the humor and versatility, Shrek also teaches us precious life lessons that will stay with us for life. While children believe that this film is about friendship and loyalty, the adult viewers could see the real-world problems this movie attempted to portray. That's what makes the Shrek movies so unique. You will be getting happy tears at the situation of Shrek. The dialogues of Shrek dipped in melancholy shook the audience to its core. This distinct characteristic makes this movie one of the best-animated feature films out there.
Shrek Forever After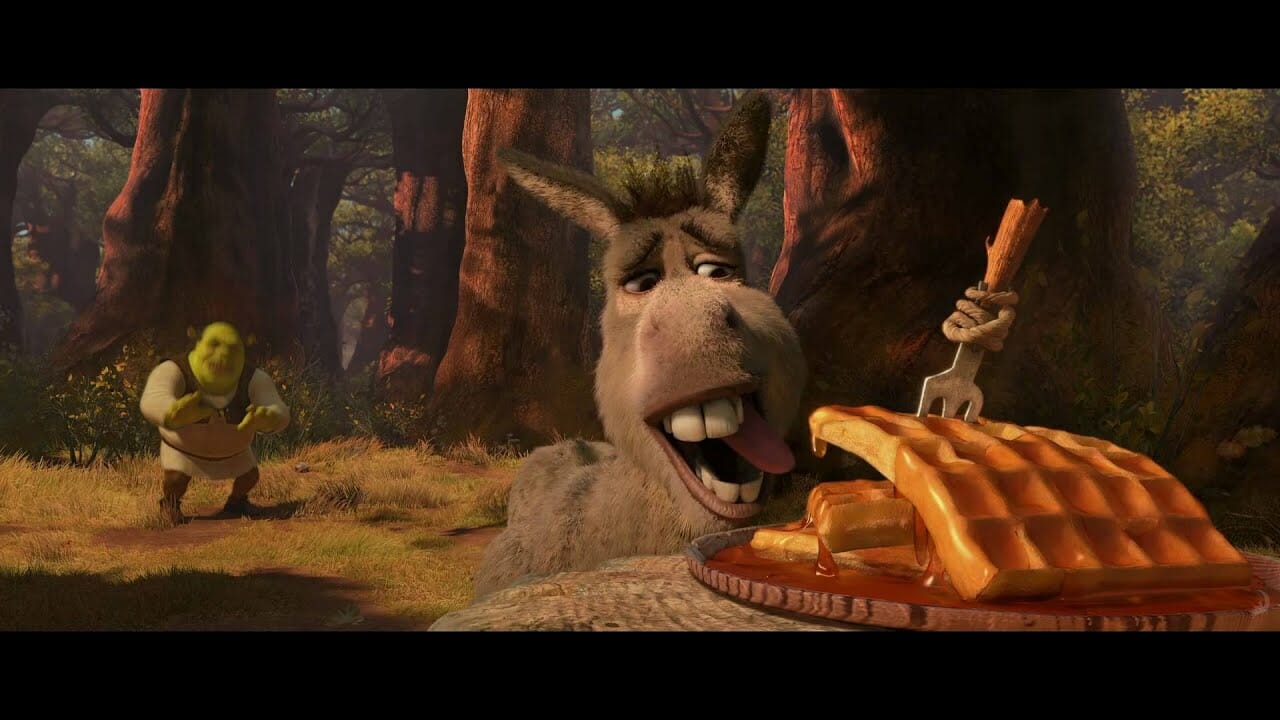 This movie is the fourth installment in the Shrek film franchise and the sequel to Shrek The Third (2007). The movie was directed by Mike Mitchell and written by Josh Klausner and Darren Lemke.
The fourth chapter of the fairy tale series showcases the journey of Shrek as he struggles with the hurdles of being a domesticated family man as he deals with a midlife crisis. He is also tricked by Rumpelstiltskin, who persuades him to sign a contract that leads to disastrous outcomes. He must win his wife back and save his friends after being thrown into the world where ogres are hunted, and Rumpelstiltskin rules the world. Shrek Forever After is a must-save in your watchlist.
The film premiered in the United States on May 21, 2010. People enjoyed it in various formats like 2D, 3D, and XD. The movie got mixed reactions from critics but grossed $752 million becoming the fifth highest-grossing animated film of 2010. As a result, Shrek Forever After became DreamWorks Animation's second highest-grossing animated film, and Shrek became the production company's most famous character.
Cast Members of Shrek Forever After
Mike Myers – Shrek
Eddie Murphy – Donkey
Cameron Diaz – Princess Fiona
Antonio Banderas – Puss in Boots
Julie Andrews – Queen Lillian
Walt Dohrn – Rumpelstiltskin
Jon Hamm – Brogan the Ogre
Jane Lynch – Gretched the Ogre
Craig Robinson – Cookie the Ogre
Lake Bell – Patrol Witch, Wagon Witch No. 2
Kathy Griffin – Dancing Witch, Wagon Witch No. 1
Mary Kay Place – Guard Witch
Kristen Schaal – Pumpkin Witch, Palace Witch
John Cleese – King Harold
Conrad Vernon – Gingerbread Man
Aron Warner – Wolf
Christopher Knights – Blind Mice
Cody Cameron – Pinocchio, Three Pigs
Dante James Hauser – Fergus
Chris Miller – Magic Mirror, Geppetto
Meredith Vieira – Broomsy Witch
Where To Watch Shrek Forever After?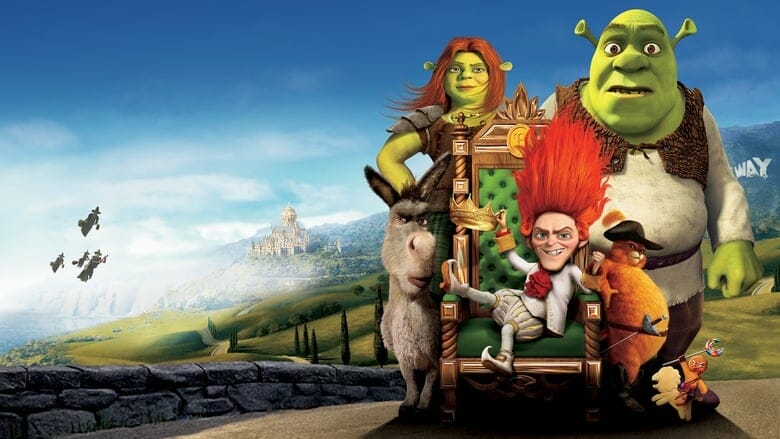 You can enjoy Shrek on various online platforms like Netflix, Amazon Prime Video, and Hulu. Shrek movies are also available to watch on YouTube. You can also get Shrek Forever After by buying the movie or watching on rent on Amazon Instant Video, Vudu, iTunes, and Google Play.
Shrek 2
The sequel was out swiftly after the first Shrek film. Shrek 2 is an American computer-animated fantasy comedy film directed by Andrew Andarnson, Kelly Asbury, and Conrad Vernon. The following sequence to Shrek (2001) and the second part in the Shrek film franchise.
The film takes place following the events of the first movie. The first scene features Shrek and his donkey friend meeting Princess Fiona's parents for the first time. Her eager Fairy Godmother wants Princess Fiona to marry her son Prince Charming. The story proceeds as the evil Fairy Godmother schemes to destroy Shrek and Fiona's marriage.
Cast Members of Shrek 2
Mike Myers – Shrek
Eddie Murphy – Donkey
Cameron Diaz – Princess Fiona
Julie Andrews – Queen Lillian
Antonio Banderas – Puss in Boots
Where To Watch Shrek 2
Shrek 2 is available to watch on rent on various streaming platforms like Netflix, Amazon Prime Video, Google Play Movies & TV. In addition, Shrek 2 is also available to stream on rent on YouTube.
Shrek 3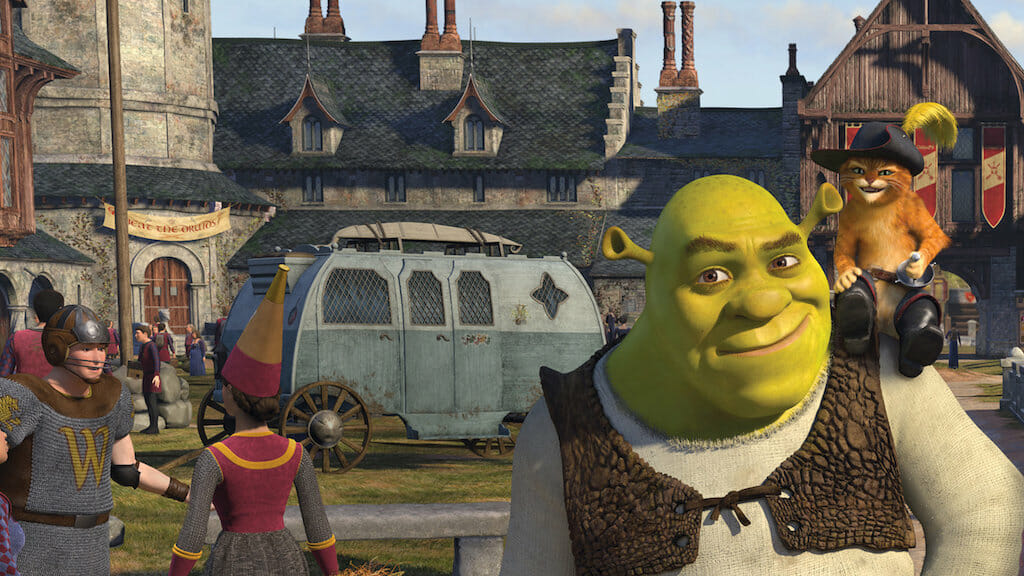 Chris Miller directed Shrek The Third (also known as Shrek 3) and Raman Hui co-directed it. This movie is the third part of the Shrek film franchise. The plot features Prince Charming plotting against Shrek and Fiona, who have inherited the throne after King Harold's death.
Shrek considers himself unworthy of being a king, and he tries to convince Fiona's 16-year-old cousin to control the royal kingdom.
Cast Members of Shrek 3
Mike Myers as Shrek

Eddie Murphy as Donkey

Cameron Diaz as Princess Fiona

Antonio Banderas as Puss in Boots

Julie Andrews as Queen Lillian
Where To Watch Shrek 3
You can enjoy Shrek on various online platforms like Netflix, Amazon Prime Video, and Hulu. Shrek movies are also available on YouTube. You can also get Shrek Forever After by buying the movie or watching on rent on Amazon Instant Video, Vudu, iTunes, and Google Play.
Shrek Spin-off
Want to watch more of the Shrek franchise? Here's a Shrek spin-off, titled Puss in Boots which premiered in October 2011. The movie greatly attracted viewers for our global green ogre. 2008 Shrek The Musical also featured Shrek, Broadway played it for quite a long period.
Television Specials
On popular demand of viewers, two television specials were released in 2007 as a part of Christmas specials. Another one was released in 2010, titled Scared Shrekless, as a part of Halloween television specials.
Will There Be Shrek 5? Release Date and Everything We Know So Far
If you are wondering if this revolutionary franchise has something else to offer to its fans, then you stumbled upon the right article as today we are going to tell you whether there is going to be another massive movie or not and what will be the expected release date. Here's everything we know so far.
Will There Be Shrek 5?
If you are one of those dedicated Shrek fans who haven't missed any of the Shrek films, then we have got an exciting piece of news for you. It has been more than a decade since Shrek fans dived into the new adventures of Shrek. They are anxiously waiting for a new Shrek movie. The first movie of Shrek came out in 2001 and then followed by Shrek 2 in 2002. Finally, Shrek 3 came out in 2007 and Shrek Forever After in 2010.
The very first movie of Shrek, which altered the fairy tale theme game, was released in 2001. Because of the audience demand, the second movie was released the following year, in 2002. The third movie of Shrek took slightly more time to release in the year 2007, and the major anticipated, Shrek Forever After, in the year 2010.
Yes, the fifth installment is currently in the development stage. So, get ready, as we will witness Shrek very soon on a journey full of adventure and hurdles.
Shrek 5 Expected story 
Shrek was a grumpy ogre who preferred staying alone all by himself in a complete solitude cut off from any social interaction. So, it was until he met a talking donkey and the quest to find the Princess turned his world upside down. Then, after he married Fiona and started his own family, it felt like he had found his happy place.
Shrek 5 might focus on their struggles raising many teenagers. But, if they turned out to be as stubborn as their parents, then their antics would surely make up for an intriguing storyline.
Expected Cast Members
Since the Shrek Forever After the movie has been released, the original cast members have been ready to be a part of another adventurous journey of Shrek, Fiona, Donkey, and the rest of the inhabitants of the Kingdom of Duloc.
Mike Myers and Eddie Murphy, and Cameron Diaz specified that they are ready to do another Shrek movie whenever the script is completed. Well, Shrek fans at least got something to hold on to by this statement.
Final Words on Shrek
Shrek is not just a movie, it's an emotion. It's like a Christmas with comedy, adorable characters, an appealing soundtrack, and some unsettling life miseries perfectly synchronized together. It attempts to put a unique twist in the fairy tale format, and everything about it is so well that audiences are going gaga over Shrek, and we can't wait for another Shrek movie.