Sing 2 The movie's premise sees the lead Buster Moon (being voiced by Matthew McConaughey), who, along with his group, wants to rock the singing competition in the Redshore city. He is joined by the pig named Rosita (voiced by Reese Witherspoon), gorilla Johnny (voiced by Taron Egerton), and guitarist porcupine Ash (voiced by Scarlett Johansson).
But all this can only be possible if they can convince the reclusive lion Clay Calloway to be a part of their group so that they can achieve buster Moon's dream.
It has been a while since the movie was released in theaters in December last year, and soon it became available on digital platforms for renting upto 48 hours from the moment you hit play, so here we are to tell you where you can start watching this animated flick at the comfort of your homes.
Is Sing 2 Available On Amazon Prime Video?
Be it an action flick or a romantic comedy. Amazon Prime Video has it all. The service providers cater to the audience around the globe by either making a movie or series available for streaming or putting it on rental or purchase. So let us tell you where all you can enjoy the movie Sing 2 on Amazon Prime Video.
USA
The viewers who happened to skip the movie in theatres in the USA now can rent this Matthew McConaughey voiced film on Amazon Prime Video. You can rent sing 2 for $24.99 in 4K quality.
UK
As of now, Amazon Prime users in the UK will not have access to Sing 2 and will have to wait a little longer for the film to become available on the OTT platforms.
Australia
Like the UK, Australia's audience will also have to be patient for Sing 2 to release online for streaming or purchase.
Canada
The audience in Canada will be delighted to know that they can enjoy Sing 2 on the streaming platform by renting it for $29.99 in 4K resolution.
Is Sing 2 Available On Netflix?
When it comes to streaming any series or movie, Netflix happens to be the initial preference by the viewers. The reason is its diverse catalog that caters to the demands of audiences from varied cultural backgrounds. So no doubt that you must wonder whether this streaming giant holds Sing 2 for viewing. So here we will enlighten you about where Netflix can offer this film for its subscribers.
USA
Netflix USA does not offer Sing 2 for the users. So the eager audience who missed this animated film in theaters last December will have to opt for other platforms to enjoy the film.
UK
No, Netflix UK also does not have the film on its platform.
Australia
Like in the USA and UK, Netflix in Australia also does not allow its users to enjoy Sing 2 on its platform.
Canada
Unfortunately, Netflix users in Canada would not enjoy the musical journey of having the voices lent by Matthew McConaughey, Scarlett Johansson, and Reese Witherspoon on the platform.
All in all, while the streaming platform has many options to binge-watch, it does not have Sing or its sequel in any of the regions where it serves. So there will have to be a little while till the movie is available on it.
Is Sing 2 Available On Disney Plus?
Be it Enchanted or Frozen, Disney Plus has always given us some mind-blowing animated movies that have thoroughly entertained us. So let's find out where to watch sing 2 on the streaming platform.
USA
Unfortunately, Disney Plus in the USA does not have Sing 2 as a part of its long movies list. However, if you want to watch something similar, then Zootopia and Coco can be one of the options that you can enjoy on the platform.
UK
Disney Plus users in the UK do not have the opportunity to watch Sing 2, so they will have to wait a while. Till then, you can watch movies like Encanto, Onward, Frozen, and others on the streaming platform.
Australia
No, Disney Plus in Australia does not have the movie as its part, and the eager fans will have to wait for it to release.
Canada
Like the regions mentioned above, Canada does not offer the option to stream the movie via Disney Plus.
Is Sing 2 Available On HBO Max?
HBO Max is a famous name amongst the streaming platforms. And no doubt that the audience wants to see Sing 2 on it. So here is what we know.
USA
No, HBO Max users cannot avail of the facility to stream the picture on the digital services. However, other movies like Happy Feet can make for a good alternative.
UK
Sing 2 is not the part of HBO Max in the UK.
Australia
Unfortunately, Australia also does not have Sing 2 in its HBO Max catalog. As a result, the platform subscribers will have to look for other alternatives.
Canada
Alike the countries above, HBO Max in Canada, too, does not house Sing 2 for its audience.
Is Sing 2 Available On Hulu?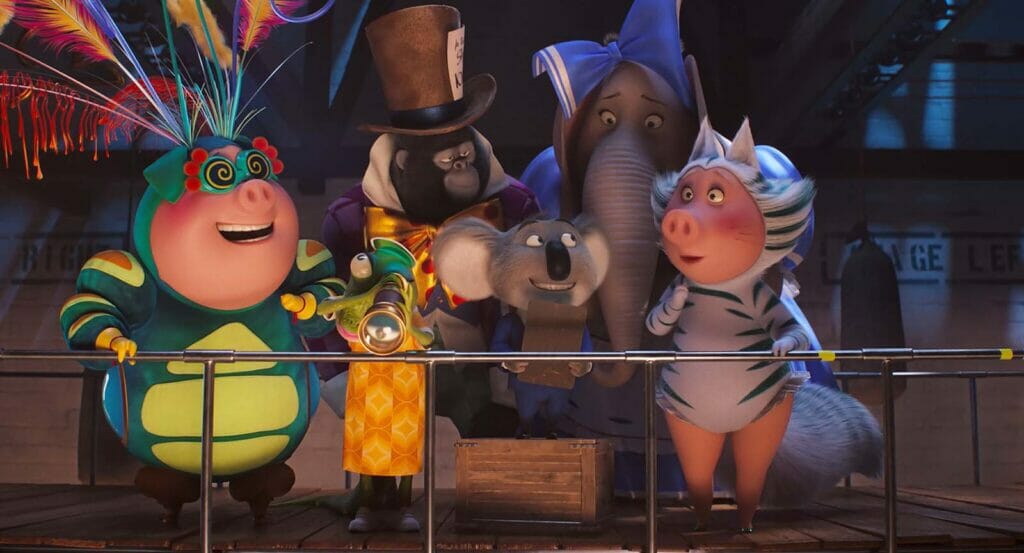 Be it USA, Canada, UK, or Australia, Hulu does not offer this animated musical flick for its users anywhere as of now. So you should look for other options for streaming sing 2.
Where Can Else Sing 2 Be Streamed?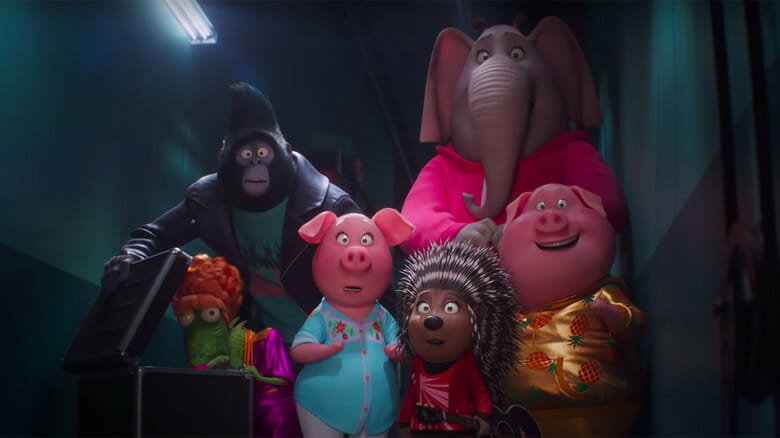 Sing 2 is yet to have its online release in the United Kingdom and Australia. Unfortunately, there has not been any update in that regard. So the ones residing in the above regions will have to wait a little longer for the movie to become available for streaming.
However, the fans in the USA, other than the platforms mentioned above, can also rent Sing 2 from Apple TV, YouTube, Vudu, Microsoft Store, Google Play Movies, DirecTV, Redbox, AMC on Demand, and Spectrum on Demand for $24.99 in either high definition or 4K resolution. The movie might also soon land on Peacock as Sing 2 , Universal Pictures distributes it with the same owners as Peacock.
In Canada, the other alternatives to enjoy Sing 2 are renting it on Google Play Movies, Apple TV, Microsoft Store, Cineplex, YouTube, and ILLICO for $29.99 in 4K quality.
That is all we could help you with the available online options in terms of digital purchase as the movie is yet to be out for only streaming services. So till the time that happens, you can opt for buying Sing 2 and enjoy it in the comfort of your home.