A Teacher was created by Hannah Fidell and is based on a movie of the same name. In this TV drama version, a high school teacher's life in Austin starts to fragment as her affair with one of her students comes out in public. As more details are revealed, her life becomes bad to worse. 
Claire Wilson (Kate Mara) is a young and highly liked high school teacher who gets into problems after getting into an unhealthy desire and an improper relationship with one of her students. Eric Walker (Nick Robinson) is a high schooler who gets into an affair with.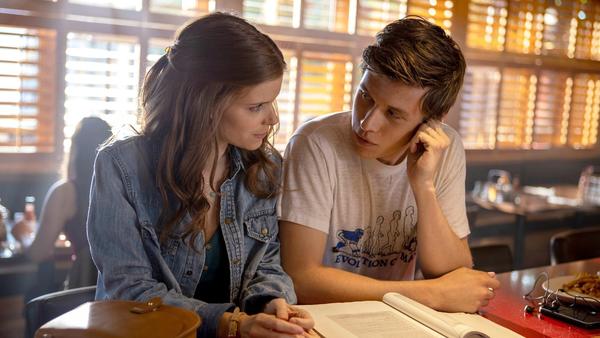 Other casts include Marielle Scott, Shane Harper, and Ashley Zukerman, who plays major roles in the series.
This show faces real and timely issues, but the story of this show is not inspired by any real-life event.
It was revealed by Refinery29 that Hanna doesn't try to concentrate her story on any student-teacher affair. She only tries to shed light on this issue in order to help others.
 The publication mentioned that Hanna was closely involved with therapists who are specialized in childhood sensual assaults in order to provide this show with a real-life essence, such as her representation of the lasting effects of abusive relations and the effects that a young survivor can have.
Plot
Set in 2013-2014, the show revolves around a young English teacher Claire Wilson at Westbrook high school in Texas. Claire forms an illegal sexual connection with Eric Walker, a 17-year-old high schooler. The series shows complexes and adversities involving them and around them.
Where to watch A Teacher
The miniseries was released on 10th November in 2020 on Hulu. So all the ten episodes are currently available on Hulu.
In India, you can watch the series on Hotstar with a subscription.
Cast
The Teacher's cast features Eric Walker (Nick Robinson), a famous high schooler who comes into an illicit relationship, and this relationship has lifelong problems. Claire Wilson (Kate Mara) is a high school well-liked English teacher who is in her early 30s comes into an illicit affair with one of her students, Logan Davis (Shane Harper), as Eric's best friend, 
Matt Mitchell (Ashley Zukerman) as Claire's husband, Kathryn Sanders (Marielle Scott) as Claire's new friend and french Teacher, Josh Smith (Dylan Schmid) as Eric's best friend, Nate Wilson (Adam David Thompson) as Claire's older brother and a local cop, Victoria Davis (Jana Peck) Cody and Logan's mother who becomes aggressive after finding Claire's actions.
Development of the Movie
In February 2014, it was told that 2013's A Teacher by Fidell would be adapted for a series by HBO. Fidell will write, and Danny Brocklehurst will produce the show alongside Fidell. 
Kate Mara, who will play the Teacher's character, will also direct the show at FX. Later in 2019, when Disney acquired 21st Century Fox, Walt Disney Company became a major owner of Hulu and FX became an asset because of the acquisition. Later in November of 2019, it was revealed that the show would arrive on Hulu instead of FX.