The production team behind "Willy Wonka and the Chocolate Factory" in 1971 had constructed complex sets in preparation for filming those scenes. The production of Willy Wonka and the Chocolate Factory began filming in August 1970 under the direction of Mel Stuart.
The film was shot in various locations, including Munich, Bavaria, and West Germany, among others, rather than in the United States of America. This information is provided for those who do not know where the movie was shot. The film was filmed in several areas of the state capital of Bavaria; including, but not limited to, Lilienstraße, Quellenstraße, Nordlingen, and Biedersteiner Str. 1, to mention a few of the locales.
About Willy Wonka
1971's Willy Wonka and the Chocolate Factory is a 1971 American musical fantasy film directed by Mel Stuart. In the movie, Gene Wilder portrayed the titular character of Willy Wonka. It is based on the 1964 novel by Roald Dahl entitled Charlie and the Chocolate Factory. The film tells the story of a poor kid named Charlie Bucket who; after finding a Golden Ticket in a chocolate bar; is invited to visit Willy Wonka's chocolate factory with four other children from across the world.
From August through November of 1970, the filming took place in Munich. Dahl is credited with writing the film's screenplay, although David Seltzer was hired to undertake an uncredited rewrite after Dahl's draught. Dahl is no longer involved with the picture because the storyline is changed against his wishes; and other creative decisions made by the director. The musical elements were composed by Leslie Bricusse and Anthony Newley, while Walter Scharf was responsible for the orchestral arrangement and conducting of the score.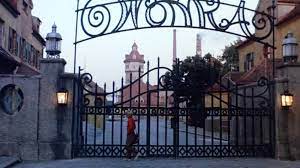 Was It Released?
On June 30, 1971, Paramount Pictures made the film accessible to the public. The film, which only had a $3 million budget to begin with, generally received positive reviews and grossed $4 million after its first run. In 1972, the film was nominated for an Academy Award for Best Original Score; while Gene Wilder was up for a Golden Globe for Best Actor in a Musical or Comedy.
This film also featured the song "The Candy Man," which was subsequently recorded by Sammy Davis Jr. and became an international hit. The film remained obscure until the 1980s when it started gathering a cult following and enjoyed mainstream appeal due to recurrent television airings and home video sales.
Cast 
Before coming to their conclusion, the movie's creators thought about casting several different performers in the role of Willy Wonka. In Roald Dahl's opinion, Spike Milligan was the best possible candidate for the position.
However, Peter Sellers was reputedly Dahl's first choice for the part that he created. Even though all six members of Monty Python; expressed an interest in portraying Willy Wonka, at the time, it was determined that they were not well-known enough for an international audience.