OKAY! The Madness of the Multiverse has created madness all around the globe. It is not just about the story, but the visuals, VFX, Costumes, Locations, Dialogues, everything was mesmerizing. In addition, the movie included a lot of cameos and surprises for the viewers.
It was a continuation of the Spider-Man movie and the Wanda Vision series. But, of course, you have to pay the price for using the dark powers. That is what Stephen Strange is paying for his actions in this movie. We have already seen the third eye concept in the animated Marvel Series What If? But, what is the meaning of it here? Let's find out.
How Did Strange Get The Third Eye?
When Christine of Earth 838 and Strange of Earth 616 ran from Wanda, they stumbled upon a different universe in the incursion, which meant that reality was destroying itself as a consequence of using Dark Hold.
Then, there they found the Strange of that reality. That Strange was dark, filled with ego. He was the protector of Dark Hold. While both the Strange were having a musical fight, we saw a third eye-opening on the forehead of the Dark strange.
Later, Strange 616 wins, gets the Dark Hold, uses its powers, and saves the day.
Now, What's The Point Of This?
In the end, Strange is seen walking the streets, enjoying the music, and a sudden wave of pain hits him. There it is, the third eye, on his forehand. The assumption is that he got it because he used the power of Dark Hold.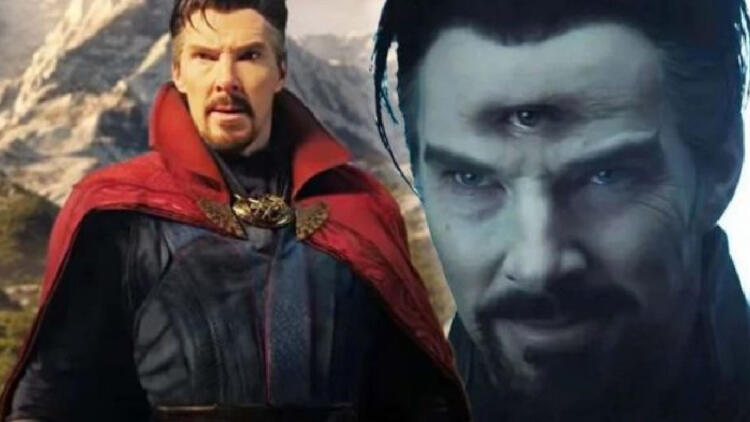 Is It A Bad Thing?
Although in comics, Strange does possess a Third Eye known as the Eye of Agamotto (the amulet strange wears) but is considered good. He uses it to see the truth and reality of the opponent. But, in the movies and series What If? It is regarded as a bad omen. So, what's the significance of it? Maybe we will find out in the coming movies.
Who Was The Lady With Strange When He Got The Third Eye?
In the post-credits of Multiverse of Madness, a lady in a purple outfit makes an appearance. So why do we focus on the purple business? Because in the comic, Doctor Strange's genuine love interest and the Sorcerer Supreme Clea (the lady in the outfit) wears a purple outfit.
Although her name was never mentioned in the movies, it is just an assumption. She is here to help Strange with the inclusion as she says that Doctor Strange has caused an incursion, and they will fix it.
It was the perfect time to introduce her. At the start, Strange was not ready to meet his love of life. He had to close his loop Christine first and then meet Clea. Waldron gives this statement.