Rebel Wilson's Starrer film, Senior Year, has been the talk of the town since the news came out of its release as it is Wilson's way towards Netflix and guess what it is finally out. The movie has managed to capture its place in the Top 10 list on Netflix.
However, the sad part is that all cannot view it as given the adult certificate, or we can say it has been given the R rating. I know this news hits hard, and you must be wondering why such a rating has been given and what is exactly there. Therefore, to know all the nooks read this article further.
Why Is It Rated R?
Netflix's original comedy Senior Year has been given an R rating. The movie is recommended for adult and mature audiences because the movie consists of adult and sexual scenes, crude humour, drinking and drug abuse, and strident language, which is unsuitable for a younger audience.
Even though the film is a comedy and is supposed to be a feel-good movie, it still has certain elements that are restricted to the younger audience and are only meant for adults. Several sexual jokes are being made in the movie, which is again not appropriate for the young audience.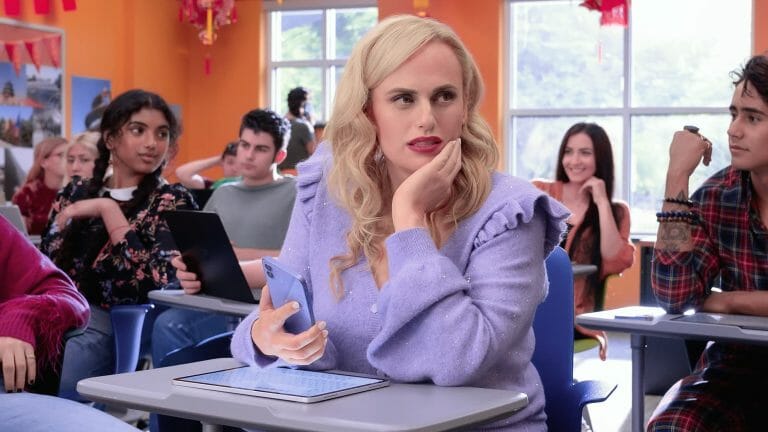 About The Movie
Alex Hardcastle's movie is based on a woman (Rebel) who is a cheerleading girl, but because of a stunt gone wrong, she lands in a 20-year coma. And wakes up after 20 years; that is now when she is 37 years old, and witnesses that the whole world has changed around her.
To live her dream of becoming a prom queen that got shattered because of the mishap, she now finally decides to live her high school life once again, even if she is 37 years old and tries to adjust to the changes and obviously to fulfil her dream to become a prom queen. Will she become the Prom queen? Will she be allowed to join the High School? To find the answers to all these questions, you have to watch the film.
The Cast
The cast includes some famous faces and promising talents like Pitch Perfect actress Rebel Wilson. She stars as the lead Stephanie, Angourie Rice, Justin Hartley, Alicia Silverstone, Chris Parnell, Michael Cimino, Zoe Chao, Mary Holland, Avantika, Joshua Colley, Jade Bender, Sam Richardson and many more. Such a cast is surely an asset to a film and makes the movie reach its heights.
If you are looking out to laugh and want some goofiness, you can watch this movie. Since we know Rebel is here, we can expect some good comedy because she has been one of the actors who has successfully made her name in the comedy genre and industry. But of course, do keep in mind that you are mature and an adult, and if you are, you are eligible to watch it.