James Bond will return to duty. As is traditional for films in the 007 series, "No Time to Die" finishes with the aforementioned catchphrase, which hints at a future visit by the famed spy. However, for the first time in a significant length of time, we do not know precisely what James Bond will look like: Daniel Craig has already formally stepped down from the role, and a new actor will embody Ian Fleming's character in the next film. Although producer Barbara Broccoli has stated publicly that the search for a new James Bond will not begin in earnest until 2022 – giving Daniel Craig time in the spotlight before the franchise moves on – that hasn't stopped the rumor mill from churning out several high-profile names in the interim.
James Bond dies after "No Time to Die"
Bond and Nomi travel to Safin's island in an attempt to save Madeleine and Mathilde. Madeleine, Mathilde, and Nomi leave Bond to assassinate Safin after they have ensured their safety. Safin and a facility producing a DNA-targeted infectious disease are present on the island. M designed the weapon to kill enemies without causing collateral damage.
After a spectacular confrontation with Safin's thugs on the stairway, James Bond unlocks the missile silo doors to allow an MI6-authorized missile assault to destroy the island. The story is resolved when Safin shoots Bond in the leg. Bond kills Safin in the end, but his last world reveals a horrifying truth. Safin used a glass bottle holding Madeleine and Mathilde's DNA to infect Bond when he attacked him, ensuring he would never be able to contact them again or they would die swiftly.
When will the next movie come?
Although it is hard to tell when the next Bond film will be released, we can be positive that 007 fans will not have to wait as long between films as they had this time. The six-year gap between Spectre and the most recent James Bond film, No Time to Die, was the longest in the franchise's history, so let's hope it won't be another six years until the next picture is released.
Because the casting process has not yet begun, we may expect a three- or four-year hiatus between Bond films. The earliest year for which we can expect is 2024. Nonetheless, we will update this page when new information becomes available.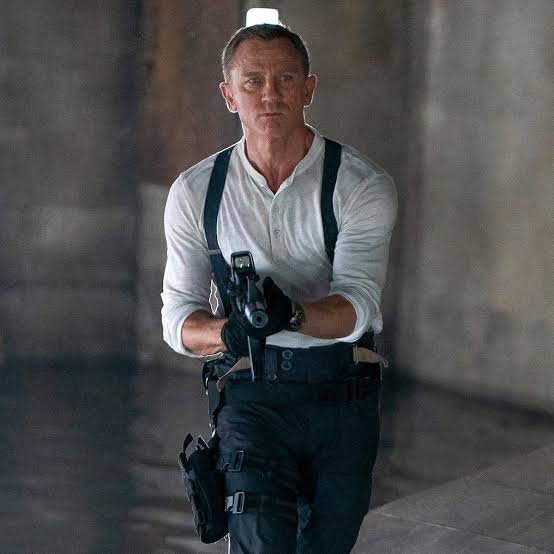 Unnamed is the successor of James Bond
In the coming months, the discussion around who will follow Pierce Brosnan as the next James Bond is sure to get even more heated. It's only a matter of time until this issue is settled once and for all. Tom Hardy is now the betting favorite, although other rumored possibilities include Henry Cavill, James Norton, and Rege-Jean Page of Bridgerton. Sam Heughan, who plays Jamie Fraser on Outlander, and Idris Elba are two names that have come up often as potential replacements.