Zack Snyder's upcoming project for Netflix, Rebel Moon, is another sci-fi fantasy ride. Akira Kurosawa's films and the Star Wars franchise have reportedly inspired him to initiate this project. Kurt Johnstad and Shay Hatten are co-writing the script with Snyder. Under the banner of Stone Quarry and Grand Electric, Snyder is directing this movie, which has long been in his mind and is finally coming to fruition.
When Will Rebel Moon Premiere on Netflix?
While Snyder focuses on directing and co-writing 'Rebel Moon,' he is wrapped in some other projects, including "Lost Vegas" and "Army of Thieves." But he intends to enter into production soon with his sci-fi movie, Rebel Moon, as early as the beginning of 2022. Hence, it is likely that the movie will be available for streaming around mid-2023. However, it is subjected to the speed of production. Snyder will reveal the updates on his social media handle in the meantime, releasing cryptic teases to keep his fans updated. He has spent the past two to three years painting every corner to conceive a universe that he intends to develop into a franchise.
Who is In The Cast of Rebel Moon?
As of now, no cast details have been revealed by Snyder. But, since he has been working on this project for quite a few years, he has likely decided on a few faces to appear in this movie. However, since the project enters into production next year, cast details may be revealed soon.
Snyder's Rebel Moon promises an interesting premise, and hopefully, he will give some interesting insights about the advancements in the movie sooner than later. In addition, Snyder will expand Netflix's horizon, enabling it to walk deeper into the sci-fi genre.
What is The Plot of Rebel Moon?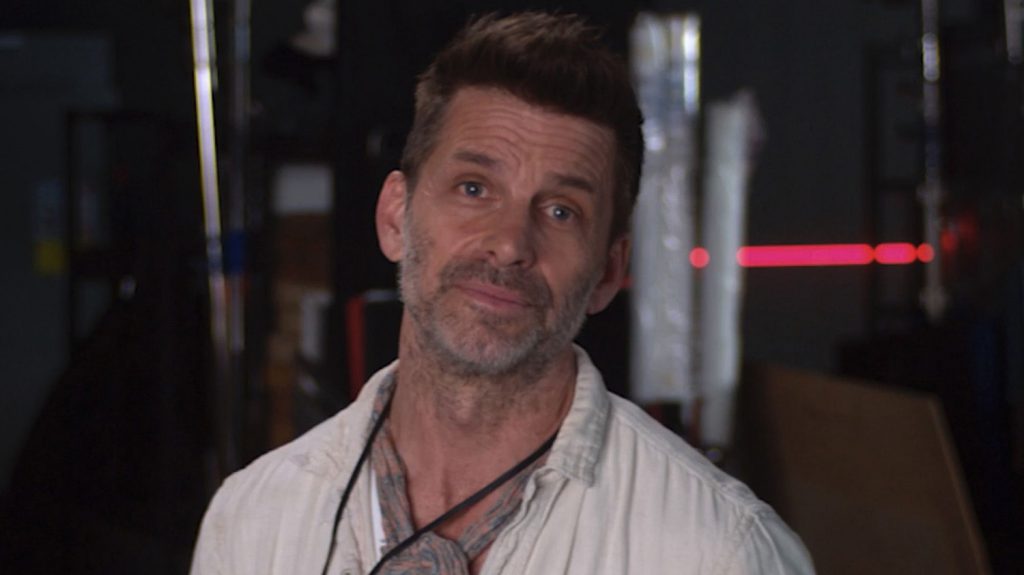 The plot of Rebel Moon is about an intergalactic adventure, with an enigmatic young woman at the center of the story. Zack Snyder has explored various domains in his movies that range from a fatal zombie apocalypse, ancient societies, and metropolises. Now he is making his way into a distant galaxy. Snyder made it big on Netflix with his recent release "Army of the Dead." With his wife, Deborah Snyder as the producing partner, Wesley Coller will produce Rebel Moon under the Stone Quarry banner and Eric Newman through his Grand Electric banner.
Snyder's love for science fiction epics and adventurous fantasy is pushing him to embrace this project. He is also considering it to develop into a franchise. Snyder has been working on this project for a long, carefully span out the universe with enigmatic elements to build a fertile ground that the viewers will welcome. Rebel Moon is a repurposed project, and Snyder had initially planted the seed for it a decade ago.
Rebel Moon: A Star Wars-inspired adventure
While it was originally a Star Wars-inspired adventure, but now Snyder is reworking on it to deviate from it and doesn't want to encroach upon the Star Wars territory, which makes it interesting to note how Rebel Moon will proceed with its story and visuals. The plot of Rebel Moon unfolds in a faraway galaxy. A colony lives in its calm and order within the edge of this galaxy. However, the equilibrium and peace are disturbed when a despotic regent named Belisarius invades their lives and society. The colonists sent an enigmatic young woman who has a past full of mysteries is sent to the neighboring planets to get help for fending off the enemies.
As Snyder is reworking his Star Wars-esque movie into a new IP which hopefully will mark the beginning of another long-term franchise, his upcoming space adventure will continue to explore and depart from the trends in sci-fi fantasy. Akira Kurosawa's films reference as a source of inspiration also reflects the impression of Seven Samurai in this upcoming Netflix movie. However, Snyder's project is likely to have many action sequences and comics-inspired visuals, as he will explore his directorial endeavors outside DCEU.