Anime conventions are something that we have never really witnessed. Even though they happen rarely, they don't fail to impress anime fans either. Such is their pompous settings. This year, we will witness yet another anime convention that will be super-duper extravagant. This is the moment for theJump Festa Event of 2022. After a big break of a year due to COVID complications, the event is back with yet another action.
Here, you guys will read everything regarding the event, like the time schedule of movies and series, where to watch, and how to watch the event. Scroll down for more.
What Exactly is the 2022 Jump Festa Event?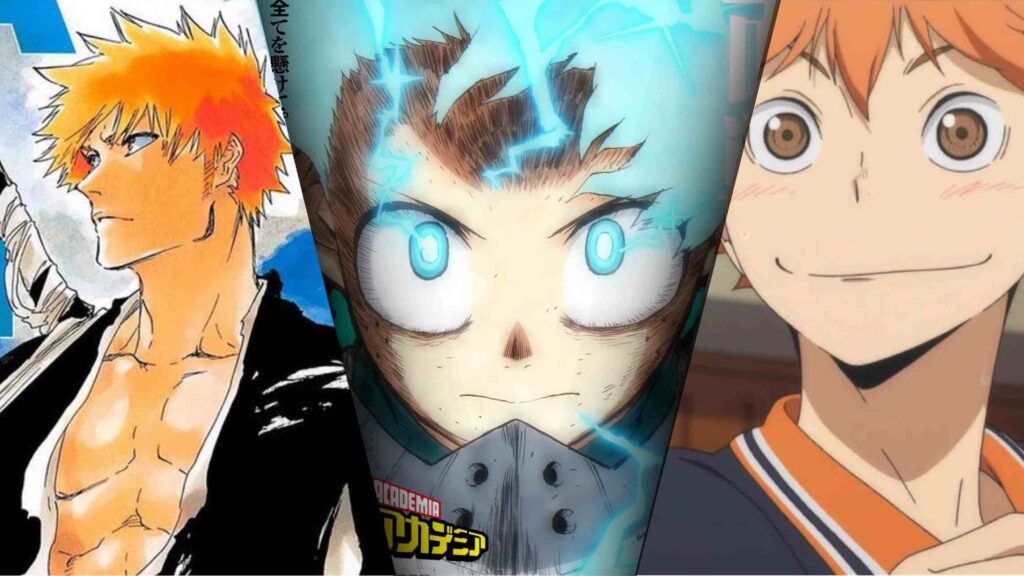 Jump Fest Event is an annual trade exhibition about anime and manga, hosted in Japan's capital city, Tokyo. The event is an initiative sponsored by the publisher of Jump magazines. You may be familiar with the name Shueisha if you are an anime fan. So, the whole event is funded by Shueisha for marketing their Jump magazines. The exhibition is usually held for two days a year, and most probably they are conducted in December.
Began in 1999, the event announces new anime movies, games, manga series, and exciting merchandise. The event is divided into four. Super Stage, Super Stage X, Studio Red and Studio Blue. If you go to the event, you can also see artists behind these series and movies and can interact with them. This is actually what the Jump Festa event means.
2022 Jump Festa Schedule: What can You Expect on Day 1?
The Day 1 of the 2022 Jump Festa Event is held on December 18, 2021 (Saturday). The following are the movies and series you can expect on Day 1. The time given is based on Japanese Standard Time
Super Stage
The new TV anime spy X Family is at 9:00 am

The manga series Dragon Quest: The Adventure of Dai is at 10:30 am

The manga series World Trigger is at 11:55 am

The animeBoruto: Naruto Next Generations is at 1:20 pm

The anime New Prince of Tennis is at 2:50 pm

New game Dragon Ball Super is at 4:20 pm
Super Stage X
Anime TV series Bleach is at 6:00 pm

TV anime Chainsaw Man is at 6:45 pm

Anime series Platinum End is at 7:30 pm

TV series World's End Harem is at 8:15 pm
Blue Stage
TV anime Aharen-san waHakarenai is at 10:05 am

Manga series Undead Unluck is at 11:35 am

TV series Moriarty the Patriot is at 2:25 pm

Manga series Ayakashi Triangle is at 3:55 pm
Red Stage
Anime TV series Taisho Otome Fairy Tale is at 9:35 am

Demon Slave is at 11:05 am

Anime series Yu-Gi-Oh! It is at 12:40 pm

TV series Haikyu!! It is at 1:55 pm

Manga magazine Saikyo Jump is at 3:25 pm
2022 Jump Festa Event: What can You Expect on Day 2?
The Day 2 of the Jump Festa 2022 is scheduled for December 19, 2021 (Sunday).
Super Stage
The TV series Demon Slayer is at 10:00 am

Anime film Jujutsu Kaisen is at 11:30 am

Anime series Dr. Stone is at 1:00 pm

TV series My Hero Academia is at 2:40 pm

The anime One Piece is at 4:10 am
Blue Stage
Anime series Blue Exorcist is at 6:05 pm

Mahle is at 12:35 pm

TV series Summer Time Rendering is at 2:10 pm

The Third One Piece Knowledge King Final Stage is at 3:40 pm
Red Stage
WJ Digital Subscription Program is at 9:00 am

TV anime Hell's Paradise is at 10:35 am

Manga series Kemono Jihen is at 12:05 am

Anime series Rurouni Kenshin is at 1:40 pm

TV series Black Clover is at 3:15 pm
Where can You Watch 2022 Event of Jump Festa?
If you want to visit the event in person, go straight to Makuhari Messe Event Hall in Chiba, Japan. You can also watch the event on the official website of Jump Festaor Jump Festa App. You can also stream the event on Jumps Comics, the YouTube channel.